Viewers Noticed Meghan Markle Listed Herself Before Harry At A Recent Event. Here's What It Really Means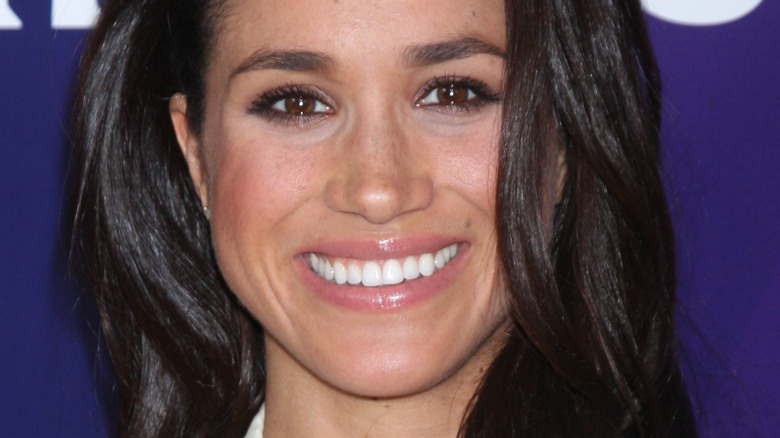 Kathy Hutchins/Shutterstock
It seems like all we can talk about is Meghan Markle. Yes, in recent weeks, the Duchess of Sussex has been back in the news in a big way, primarily for her burgeoning interest in American politics. The duchess caused a bit of a scandal by personally reaching out to a number of senators and urging them to vote for paid family leave.
According to sources, the senators with whom she spoke were more than a little surprised to hear from Meghan, especially because, traditionally, the British royal family does not interfere with nor comment on US politics. "Ms. Markle's latest interference in US politics reignites the question in my mind as to why the Royal Family does not simply strip her and Harry officially of their titles," a congressman told the Daily Mail. "Particularly since she insists on sending this under the pretense of being the Duchess of Sussex."
As unusual as Meghan's personal calls to the senators were, she really raised some eyebrows when she sent a letter to Nancy Pelosi and Chuck Schumer using her official royal title. It's worth noting that her husband, Prince Harry, has more or less abstained from political interference — although he did let Meghan list his name in the letter to Schumer and Pelosi. Now that she is stateside and stepping into politics, Meghan has continued to break with royal tradition in a surprising way.
Meghan Markle is calling the shots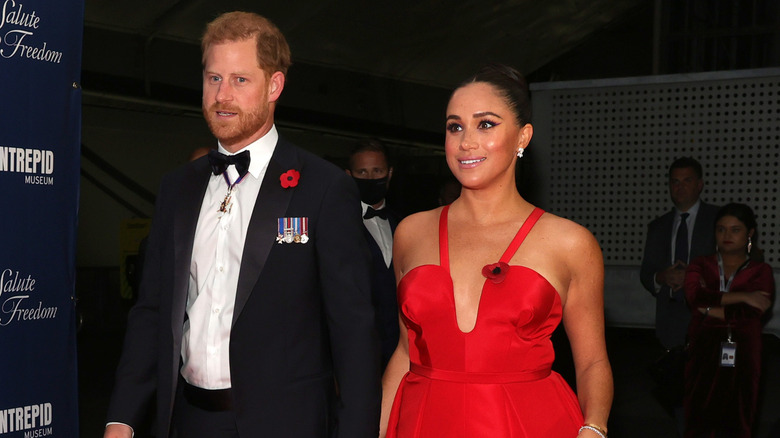 Dia Dipasupil/Getty Images
Prince Harry and Meghan Markle made a grand entrance at the Salute to Freedom Gala at the Intrepid Sea, Air & Space Museum in New York City over Veteran's Day. The couple was in attendance to present the Intrepid Valid medals to veterans, but interestingly, it was Meghan who found herself in the limelight that night, not Harry (who happens to be a veteran).
When the couple took the stage, Meghan's name and title, the Duchess of Sussex, was listed before Harry's. This definitely caused some whispers from those in the know, as Meghan being listed before Harry not only breaks with royal tradition, but is in itself odd, as Harry is the veteran. Some saw it as proof that Meghan is indeed the one calling the shots behind the scenes, per the Daily Mail.
"[Meghan] is in total control as she in essence is the leader of the two leading Harry," body language expert Dr. Lillian Glass told Express after reviewing footage from the ceremony. "Meghan is very comfortable in this role and actually beams with her genuine smile as she takes control and guides Harry," Glass added. Long story short? It looks like Meghan's wearing the (metaphorical) pants.