How Does Janet Jackson Really Feel About The New Documentary Surrounding Her Biggest Scandal?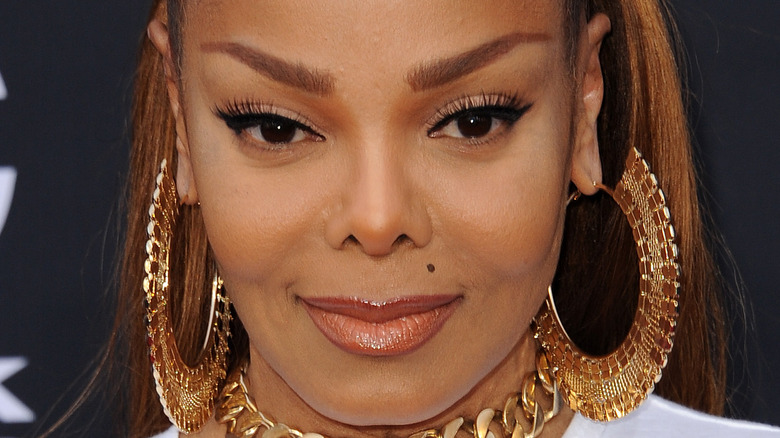 Tinseltown/Shutterstock
Janet Jackson's name has been making headlines again, but it's not because of her music, her personal life, or any of her possible plans to tour. Instead, it's because of an incident that happened almost two decades ago that people are still talking about to this very day: her "wardrobe malfunction" during the 2004 Super Bowl halftime show with Justin Timberlake. 
The world saw Jackson's breast for 9/16th of a second when Timberlake ripped a piece of Jackson's top — a moment (and its aftermath) that continues to spark heated discussions all across the internet. Even Jackson's former stylist, Wayne Scot Lukas, told Access Hollywood the emotions behind the scenes didn't equal to what had happened in front of the cameras. Recalling an encounter with Timberlake, he said, "[He] came off the stage and said, 'It was just a little wardrobe malfunction. We all want to give you something to think about.' He coined that phrase, and when he said that, I thought, 'Friendship over.'"
And while there are still a lot of people still talking about the incident, thanks to the new documentary, "Malfunction: The Dressing Down of Janet Jackson," here's what Miss Jackson herself feels about it. 
Janet Jackson doesn't need a movement on her behalf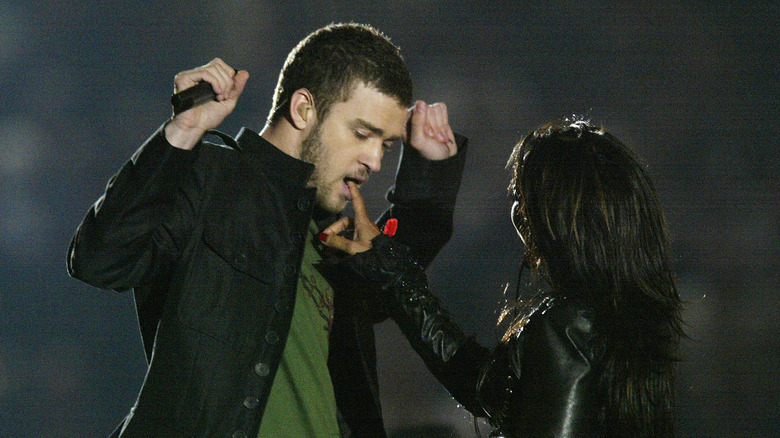 Donald Miralle/Getty Images
Janet Jackson is in control of her own life and doesn't really need a documentary to tell her side of the story, according to Page Six. In fact, the chart topper refused to contribute in any way to the New York Times/FX doc "Malfunction: The Dressing Down of Janet Jackson." 
Her former stylist, Wayne Scot Lucas, said that Jackson isn't looking for any redemption or fan support in the same way that Britney Spears might have after the release of her New York Times/FX documentary "Framing Britney Spears." He explained, "She wants that documentary to go away. She didn't ask for a 'Free Janet' documentary. She's not interested." Lucas also added Jackson wanted her team to keep their distance from the doc, too. "She asked us not to do it. She wants to tell her own story."
As far as where things stand between Jackson and Timberlake now, no one knows, but the singer did clarify a few things during an appearance on "The Oprah Winfrey Show" in 2006. She said, "Friendship is very important to me and certain things you just don't do to friends. In my own time, I'll give him a call."