Would Meghan And Harry Really Give Another Interview To Oprah?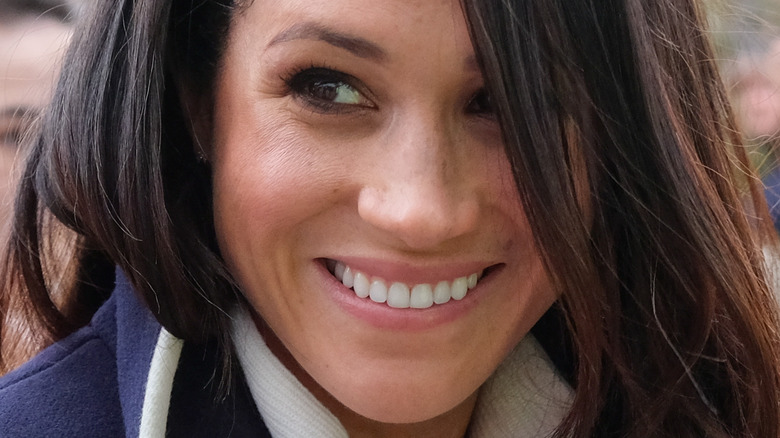 MattKeeble.com/Shutterstock
Prince Harry and Meghan Markle have accomplished so much since they emigrated to the U.S. The couple exited their roles as paid senior members of the royal family and established themselves in California. Harry and Meghan also signed multi-million deals with Netflix and Spotify so that they could be financially independent from the royal monarchy and dictate the terms of their own lives. Of course, some may point out that Harry and Meghan threw the royal family under the bus while doing so.
In March, Harry and Meghan sat down with Oprah Winfrey and shared details about what life in the monarchy was really like. They aired their dirty laundry about being cut off financially from his dad, Harry's "space" relationship with Prince William, and how a member of the royals allegedly made a remark about the color of Archie's skin. One of the most shocking takeaways from the interview, however, was that Meghan was under so much strain that she contemplated suicide. The bombshell interview went viral and cast the British monarchy in a bad light. Besides lambasting his family on Dax Shepard's podcast, the "Armchair Expert," the redhead went on to star in Oprah's "The Me You Can't See." Even in this docu-series, Harry spared no punches and shared his truth about his experience as a prince in the Mountbatten-Windsor family. Would Harry and Meghan risk the wrath of the royal family and do another interview with the Queen of All Media?
Prince Harry may need to promote his memoir, expert says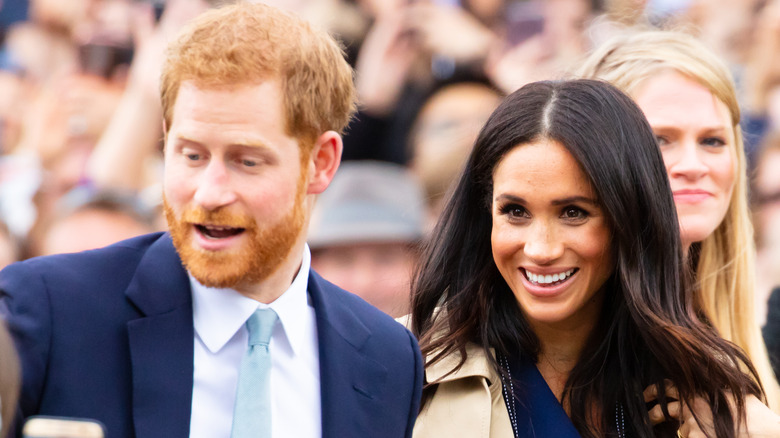 FiledIMAGE/Shutterstock
According to the royal biographer Duncan Larcombe, Prince Harry and Meghan Markle are on a mission now that they have left the royal family. The self-funded royals can no longer depend on an income from Britain's Sovereign Grant, and they are cashing in on streaming service contracts, book deals, and public appearances. But Meghan damaged her credibility recently when she admitted to "misremembering" how she asked her aide to brief the author of "Finding Freedom." Larcombe noted to Closer, "Meghan's image and reputation are absolutely everything to her," and they had "somewhat lost control of the narrative" being put out there. Larcombe felt, "The Ellen interview was ... a form of damage control."
The royal expert also pointed out that Harry and Meghan may even do a second interview with Oprah Winfrey. He said, "I really wouldn't be surprised if they're planning another Oprah interview ... I can totally see more of these high-profile, Hollywood-style interviews with A-list TV hosts happening. Especially if there's lots of money being offered for it." The author also mentioned that Harry will need some publicity next year. He went on to say, "Harry will need promotion for his memoir, due to be released next autumn, too."  Of course, he added, "Another Oprah interview, if it's anything like the last, would surely push the royals to breaking point." And with Queen Elizabeth's health at stake, it may not be the best time for more family drama.