The Real Reason Dolly Parton Doesn't Want To Be Worshipped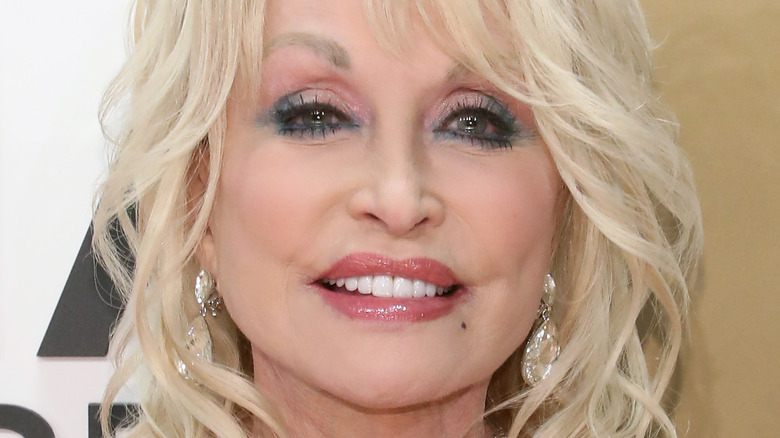 Taylor Hill/Getty Images
People might need to stop calling Dolly Parton a "patron saint," because she is not looking to be glamorized as anyone's savior. Parton is known for her sizable charitable donations over the years, especially after her $1 million donation to COVID-19 research partially funded Moderna's vaccine, according to CNN "I just felt so proud to have been part of that little seed money that will hopefully grow into something great and help to heal this world," Parton said. "I'm a very proud girl today to know I had anything at all to do with something that's going to help us through this crazy pandemic."
Also, on October 26, the book program Parton founded in 1995, called "Dolly's Imagination Library," expanded across Kentucky. It is also located in Canada, the United Kingdom, the Republic of Ireland, Australia, and various locations throughout the United States, according to Imagination Library. It's hard to believe anybody can look at Parton as anything but a saint. However, Parton thinks that worshiping her should be the very last thing people do.
Dolly Parton believes people shouldn't fall into 'idol worship'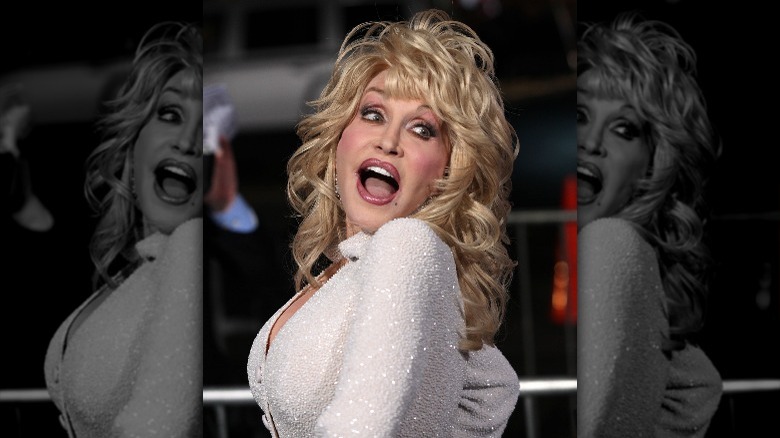 DFree/Shutterstock
Dolly Parton's humility is truly something to behold. Even though she's an internationally renowned superstar, Parton was still "skeptical" and felt it was "a lot of pressure" to be named People's "Person of the Year," she told the magazine. "But, yeah, it's like, I am not all that. I'm glad that I stand for enough stuff to where I'm not the worst person in the world."
Parton also believes that people shouldn't fall prey to "idol worshiping" celebrities — including herself. "...I don't want to be worshiped, because there's a scripture in my Bible that talks about idol worship. And I see that happening all the time with movie stars and these celebrities," Parton said, per People. "People literally worship them more than they worship God. And I just — I cringe at it sometimes." But Parton also cannot deny the impact of her influence. "But if I can set an example, then that's great."
Even though working for Parton might sound like a dream come true, don't expect to take advantage of her kindness. When it comes down to business, Parton isn't someone you play around with. "I'm a good boss, I think," Parton noted. "I try to rule with love and compassion. But also, there's a fine line that says, 'She's not a pushover.' I'm a fair and honest person. I like to be as friendly as I can and love the people that work with me and I like to have them love me."