The Real Reason Alec Baldwin Completely Changed His Twitter Settings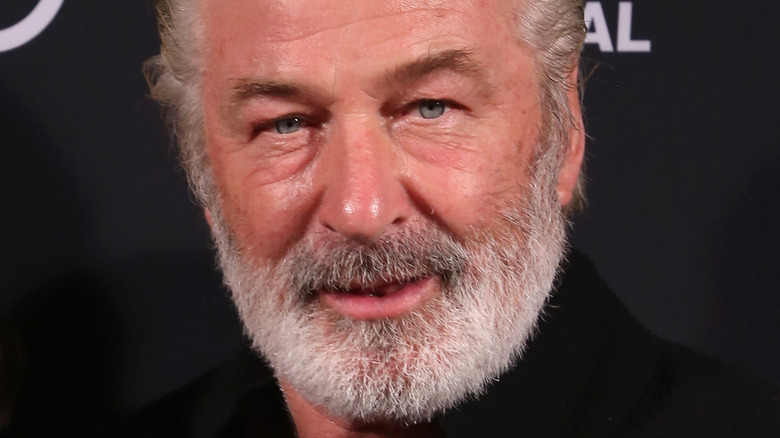 Sonia Moskowitz/Getty Images
It has been just over a month since Alec Baldwin accidentally shot and killed cinematographer Halyna Hutchins on the set of his latest film "Rust." Now, investigators and the public are trying to figure out who is really at fault for the fatal tragedy. Two crew members have already filed lawsuits against Baldwin and the film's production company. Script supervisor Mamie Mitchell alleged in her suit that the script did not even call for Baldwin to actually fire the weapon. The film's gaffer Serge Svetnoy seconded that claim in his lawsuit.
Aside from stopping to talk with reporters who tracked him and his wife Hilaria down in Vermont, Baldwin has mostly remained mum on the continuing investigation. However, right after the tragedy, he did take to Twitter to pay his respects to Hutchins. "There are no words to convey my shock and sadness ...," he wrote. However, that tweet is no longer available. In fact, none of Baldwin's tweets are. Why is that?
Baldwin cleared his Twitter amid his ABC interview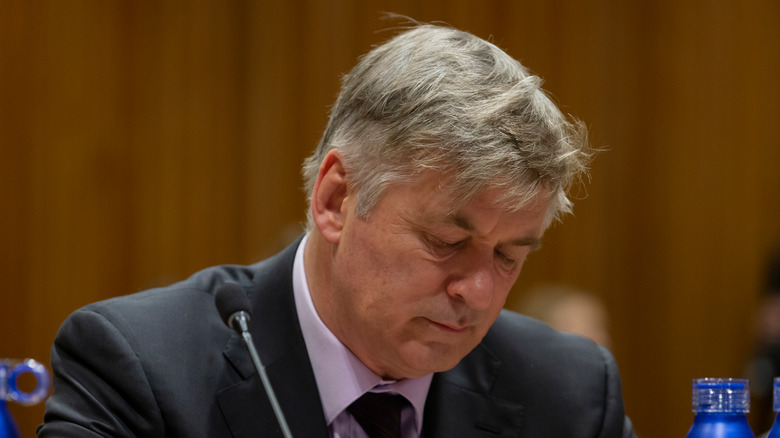 lev radin/Shutterstock
Prior to the airing of Alec Baldwin's bombshell interview with George Stephanopolous, the actor set his Twitter account to private, according to The Mercury News. The outlet claimed that he had been facing scrutiny over his social media comments on the investigation.
On November 2, Alec took to his Instagram to share a Facebook post made by Terese Magpale Davis, whom Yahoo! reports was the costume designer on "Rust." In her post, which Alec shared in a series of Instagram posts, Davis pushed back against the narrative that the crew was "overworked and surrounded by unsafe, chaotic conditions," calling those accusations "bull****." She also defended the producers against what she felt was media slander. "These are not studio producers who see us as walking dollar signs," she wrote. "They cared about us ... and they continue to care."
While initial reports claimed Alec set his Twitter to private, it now appears that he has deleted his account altogether. This isn't the first time Alec has deleted his Twitter, either. In 2013, he quit after a Daily Mail reporter accused his wife Hilaria Baldwin of tweeting during James Gandolfini's funeral, according to The Guardian. He told Vanity Fair he would "never" return to the platform but he eventually did, only to leave again back in January amid a controversy about Hilaria and her supposed Spanish heritage. He eventually returned, but perhaps this Twitter walk-off could be Alec's final bow.