What Is The First Public Event Alec Baldwin Will Attend Post-Rust Tragedy?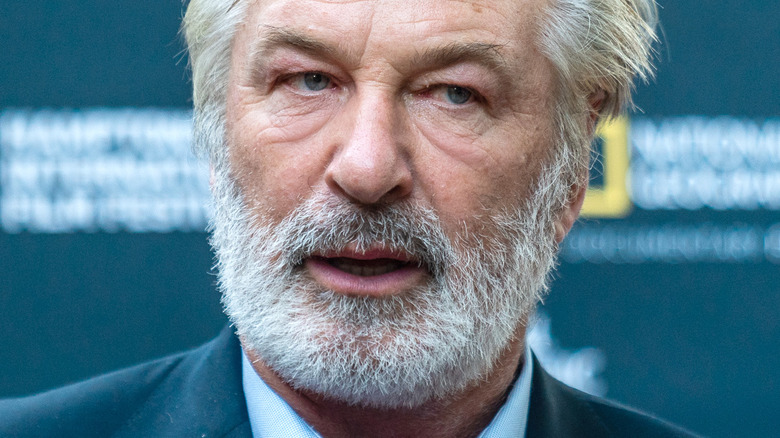 Mark Sagliocco/Getty Images
Alec Baldwin will attend his first public event since the accidental "Rust" shooting, days after his emotional interview with George Stephanopoulos. Baldwin's controversial sit-down sparked a mixed reaction from fans. Some fans said Baldwin portrayed himself as the victim of the "Rust" shooting. Other fans of the "30 Rock" actor thought that, during his interview with Stephanopoulos, Baldwin seemed authentic and truly grief-stricken.
Body language expert Jess Ponce III weighed in on Baldwin's interview, telling Nicki Swift that the actor "showed up with confidence, clarity, and compassion. He was measured and purposeful in everything." Ponce further explained that Baldwin showed his vulnerability, adding, "These emotional prompts show humanity and kindness. While he was purposeful throughout the entire interview, including these recollections, his body indicates genuine compassion."
Now, some are surprised that Baldwin is stepping out in public again so soon, but the event he's attending has always been close to his heart.
Alec Baldwin will attend the Robert F. Kennedy Human Rights event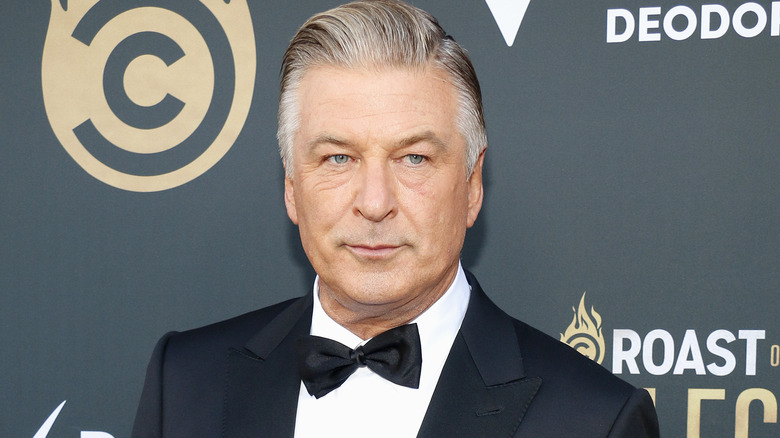 Tinseltown/Shutterstock
Alec Baldwin is set to make his first public appearance since the "Rust" tragedy on December 9. Baldwin will be the Master of Ceremonies at the Robert F. Kennedy Human Rights event, per The Hollywood Reporter. The Robert F. Kennedy Ripple of Hope Award honors "exemplary leaders across the international business, entertainment, and activist communities who have demonstrated a commitment to social change," per the organization's website. In its 53rd year, the awards are given to leaders who "reflect Robert Kennedy's passion for equality, justice, and basic human rights."
Baldwin is an outspoken supporter of Democratic political candidates and liberal social causes. The "30 Rock" actor got under the skin of Republican leaders after Baldwin imitated former President Donald Trump on "Saturday Night Live." After the "Rust" tragedy, Donald Trump Jr. trolled Baldwin about the shooting, even selling t-shirts online that said: "Guns don't kill people, Alec Baldwin kills people."
The Robert F. Kennedy Ripple of Hope Award is hosted this year by Kerry Kennedy. Vice President Kamala Harris will appear virtually at the event. Stacey Abrams, poet Amanda Gorman, and Verizon chairman and CEO Hans Vestberg will be a few of the leaders honored at the event, per THR.