Hilaria Baldwin Reveals The Truth About Her Relationship With Alec Baldwin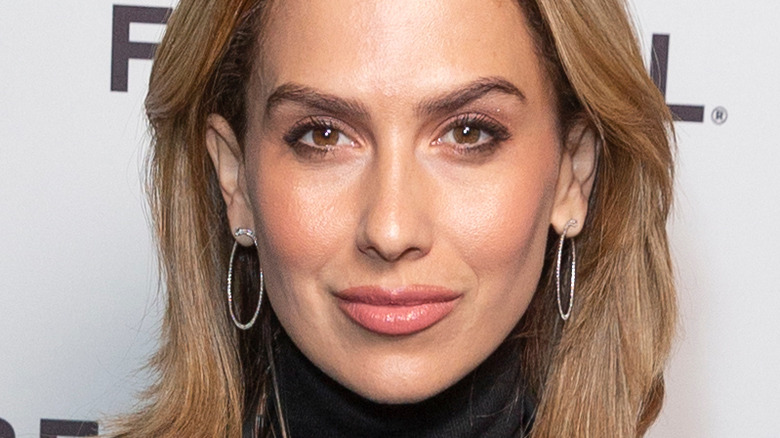 Lev Radin/Shutterstock
Alec Baldwin is no stranger to making headlines and his temper has often garnered plenty of criticism, but he's never had to face a public reconicking like the one that followed his exclusive interview with ABC's George Stephanopoulos. In it, he spoke candidly about his thoughts on the "Rust" shooting in which cinematographer Halyna Hutchins was accidentally killed and Twitter quickly tore apart the emotional interview due in large part to eyebrow-raising comments like his proclamation that "someone is ​responsible for what happened [...] but I know it's not me." Meanwhile, body language experts analyzed if it was even authentic while others wondered if he sees himself as a "victim" and others still proclaimed the conversation was proof that he feels no remorse about the tragedy.
Even popular personalities were quick to call out Baldwin with Meghan McCain writing an entire op-ed for the Daily Mail in which she slammed the sit-down as "​​pointless" and "tasteless" while radio host Syke called it "sickening," tweeting that Baldwin should "show respect to her family by keeping quiet & letting them tell HER story." Legal experts also weighed in on the possible ramifications of the interview. Former Assistant U.S. Atty. Neama Rahmani actually told the Los Angeles Times that it was a "mistake," opining "there's no reason you should ever give an interview like that. It can only backfire." 
Well, one person who disagrees with the critics is Hilaria Baldwin.
Hilaria Baldwin isn't turning her back on Alec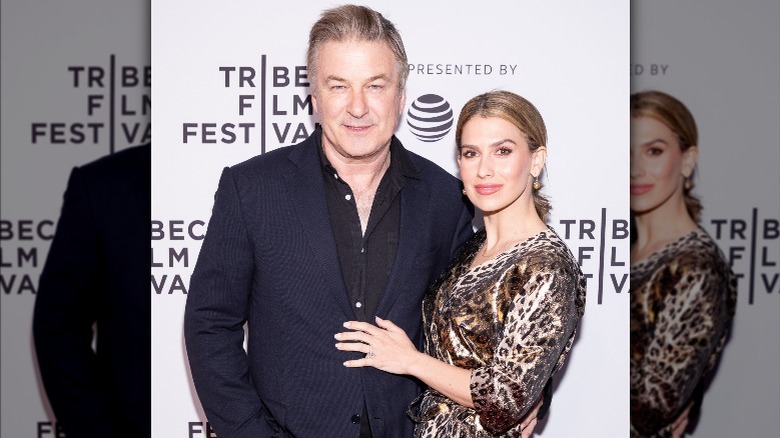 Sam Aronov/Shutterstock
Following mounting backlash, Alec and Hilaria Baldwin decided to step away from the noise and deleted their Twitter accounts on December 6, per Variety. They kept their Instagram presence, however, which is where Hilaria decided to post a lengthy (and very public) show of support for her husband. Sharing an image from their wedding day, she began by recalling her first words following the shooting: "I am here, I love you, and I will take care of you." She remembered receiving the phone call in which he told her what had happened and wrote it's "etched" in her memory. She also lamented how photogs were "surrounding you, on the phone with me, documenting your agony," snapping the infamous photo that would later be shown around the world.
Addressing the interview itself, Hilaria told followers that she was "afraid" for Alec to speak "because I've seen your spirit crushed, your mental health shattered, your soul in unimaginable pain." However, she's now "proud" of him for doing it and she criticized "ALL OF THE DAMN OPINIONS," claiming, "Everything gets twisted and turned, torn apart, picked at, even invented." 
In the lengthy post, Hilaria also touched on their personal life, saying they are "completely different in almost every singe [sic] possible way, but we are united through deep caring." As for their future, she concluded by shutting down the gossip and proclaiming, "My Alec, I am here to heal any of your pain that I can. I am not going anywhere."