Jennifer Lopez Enjoys Performance By Alex Rodriguez's 12-Year-Old Daughter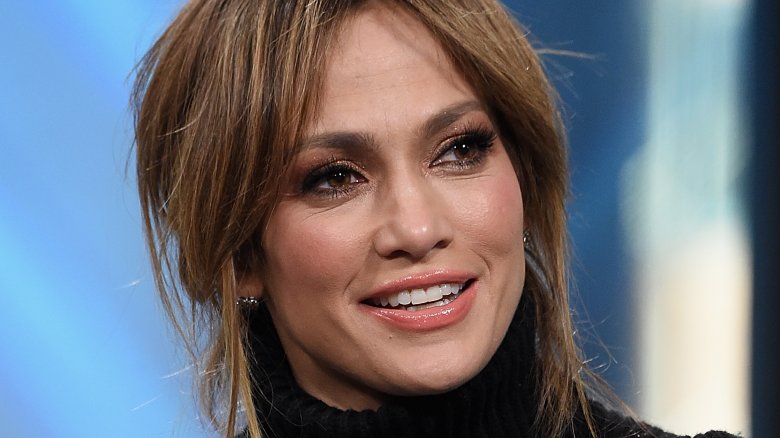 Getty Images
While many people would shy away at the idea of singing for the "Waiting for Tonight" singer, Alex Rodriguez's 12-year-old daughter apparently had no qualms about putting on a show.
E! News reports, Rodriguez, who's been dating Jennifer Lopez since March 2017, shared a sweet clip of his daughter Natasha serenading a small gathering on June 8, 2017. In the video, posted on A-Rod's Instagram stories, Natasha sings a final note, receiving applause from an off-screen group—and notably from Lopez. After clapping for the future superstar, Lopez, smiling wide, gives Natasha a high five before giving her a hug.
It certainly seems like Lopez has earned herself a place in Rodriguez's family, bonding with his two daughters, Natasha and 9-year-old Ella. Though the two celebs haven't been dating long, their relationship has gotten serious fast. After Rodriguez confirmed their romance during a March 31 appearance on The View, the pair have reportedly since moved in together. And apparently, they're not the only ones who get along: their kids have also hit it off, though Lopez, who has 9-year-old twins from her marriage to Marc Anthony, was allegedly worried at first.
"Initially she was concerned there would be a rivalry since the children are all so close in age and are used to being the center of their parents' world, but as soon as the four kids met, it was like one big, happy family," a source told Life & Style. "J.Lo has always wanted to have a large family, so it's a dream come true for her."
It's so nice to see Hollywood relationships working out well for once. Unfortunately, even the most perfect romances often tend to go sour.