Alec Baldwin's Instagram Post About The Set Of Rust Has Fans Scratching Their Heads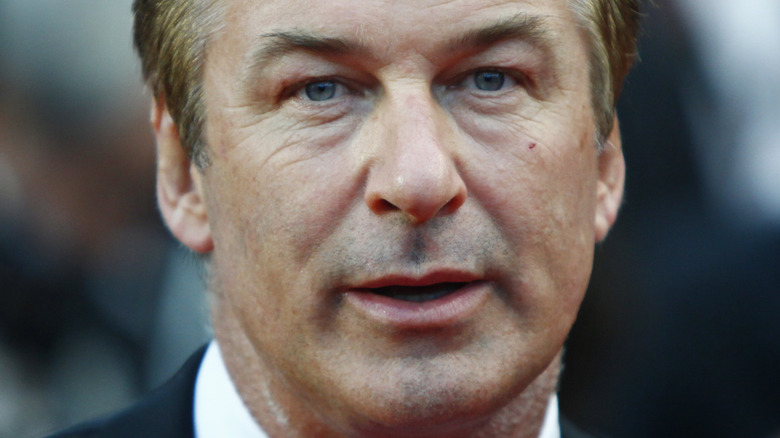 PAN Photo Agency/Shutterstock
When reporters tracked down Alec Baldwin and his wife Hilaria in Vermont, Baldwin told them his lawyers advised him not to comment on the ongoing investigation regarding the accidental shooting of Halyna Hutchins. Now, he seems to have thrown his lawyers' advice out the window. On November 2, he shared a long Facebook post screenshot from Terese Magpale Davis, the costume designer from "Rust," to his Instagram. In the post, Davis came to the producers' defense, claiming that the reports of "unsafe, chaotic conditions is bulls***." Davis also called them "some of the most approachable and warm producers I've ever worked with."
Then one month later, Baldwin sat down for a lengthy interview with ABC's George Stephanopolous. He spoke intimately about that fateful day and recounted his version of events leading up to the fatal shooting. Baldwin received a decent amount of criticism for the interview, with Meghan McCain writing that he focused on himself as the victim. Attorney Andrew F. Branca even went as far as to say that Baldwin's recollection of events could lead to him being charged with involuntary manslaughter.
While the best thing for Baldwin to do right now may be to keep quiet, he's doing anything but. Here's what he has to say now.
Alec Baldwin shared a letter from the 'Rust' cast and crew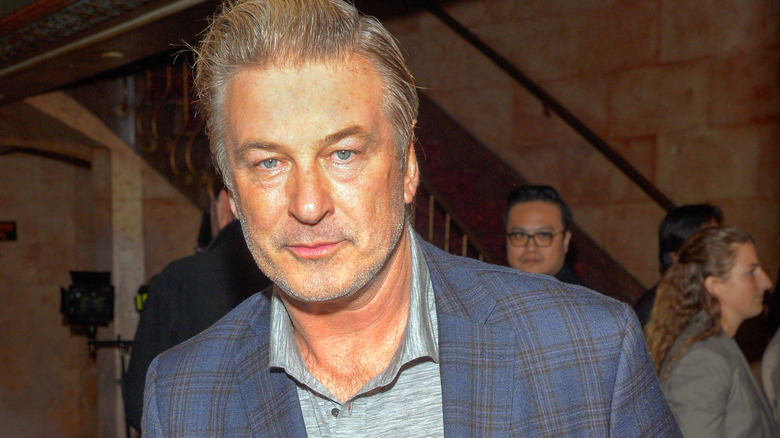 Ron Adar/Shutterstock
Alec Baldwin has once again taken to Instagram to share a message from "Rust" crew members. The message was similar to the one he previously shared from Terese Magpale Davis. This message, co-signed by several members of the cast and crew, also praised the producers for fostering a positive and "professional" work environment. "[The producers and production managers] were on set daily and engaged with the crew, sharing in the same creative process," the letter read. "We felt that we were not just working for them, but with them." The writers also noted at the top of the letter that it wasn't "sanctioned or influenced in any way by the producers."
They also echoed Davis' claims that they rarely worked longer than twelve-hour days, and that safety meetings regularly took place. "Please do not allow a few disgruntled employees to affect your view of the rest of us," the letter insisted, referring to the camera crew members who quit prior to Halyna Hutchins' death. The armorer, Hannah Gutierrez-Reed, suggested that one of those disgruntled crew members might've put a live round in with the blanks in an attempt to sabotage the set. Her lawyer, Jason Bowles, is backing up that claim, telling TMZ, "We are convinced that this was sabotage and Hannah is being framed." Hannah's father Thell Reed, also an armorer, floated the same theory in an interview with ABC News. Only time will tell what really happened.