How Will Aaron Rodgers' Current Injury Impact His Career?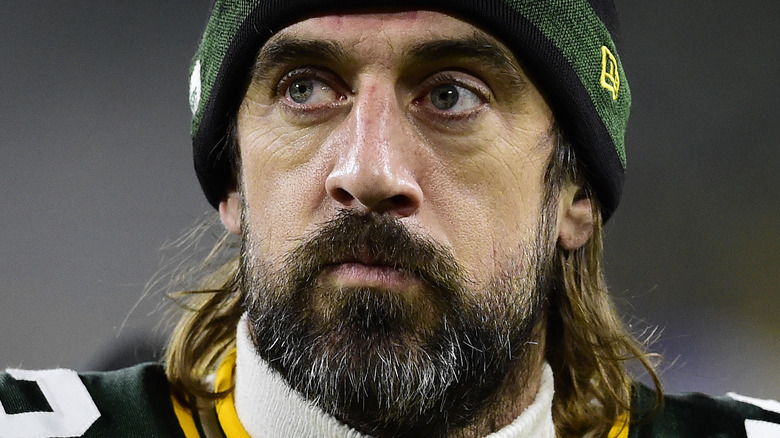 Patrick Mcdermott/Getty Images
For the final months of 2021, Green Bay Packers quarterback Aaron Rodgers has been under the public microscope — well, his health has, at least. After reports that Rodgers had contracted COVID-19 in early November, despite purportedly leading the public to believe he had been vaccinated from the disease in full, the football player was lambasted for, in turn, endangering what was then a seven-game winning streak for the Packers, and, more greatly, potentially endangering the lives of others by misleading them about his vaccination status. 
Though Rodgers is currently, by all appearances, still at odds with the NFL — the football star was slapped with a fine, made to quarantine, and sequestered to Zoom press conferences for his refusal to wear a mask — it seems he has no doubts about his future with the league. And that's after yet another twist in Rodger's spiral of coronavirus-related controversies, which among other things has to do with the status of his toe. (Yes, dear reader, you read that correctly.)
Aaron Rodgers says his recent injury isn't as big of a cause for concern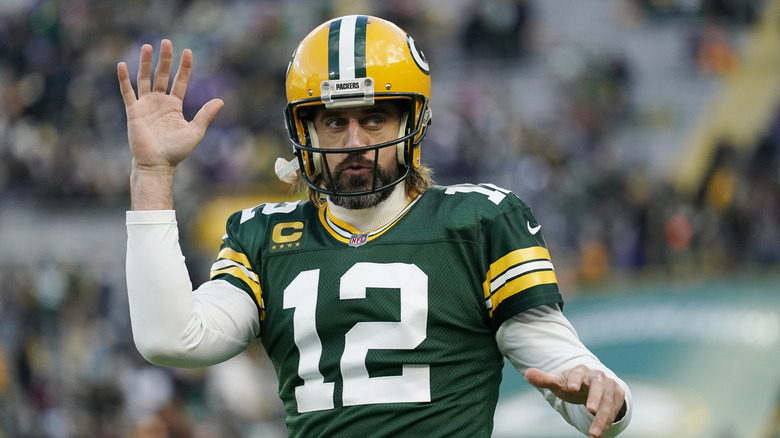 Patrick Mcdermott/Getty Images
As USA Today reported on December 7, Aaron Rodgers spoke about the condition of one of his toes, which he had initially presented as a case of "COVID-toe," or COVID-19-related chilblains, during a Zoom conference earlier in the month. During an appearance on "The Pat McAfee Show", the athlete appeared to assuage fans and followers that it would have no lasting detrimental effect on his career in sports but seemingly confirmed he would seek medical help if the condition of the tiny broken phalange grew graver. "If things were to progress or get much worse, that would be something to avoid further damage," said Rodgers, referring to a hypothetical future surgery. In that case, Rodgers added he would "put a pin in to prevent any further displacement of the fracture."
Regardless, the Green Bay Packers player asserted that "any decision that's made would be one that allows me to play. I'm not going to miss any games." He then concluded: "And although it's a small pinky toe, it's definitely painful and creates some issues. But I'm not going to miss any games because of it."