Ryan Reynolds Hilariously Spoofs And Just Like That Death With New Commercial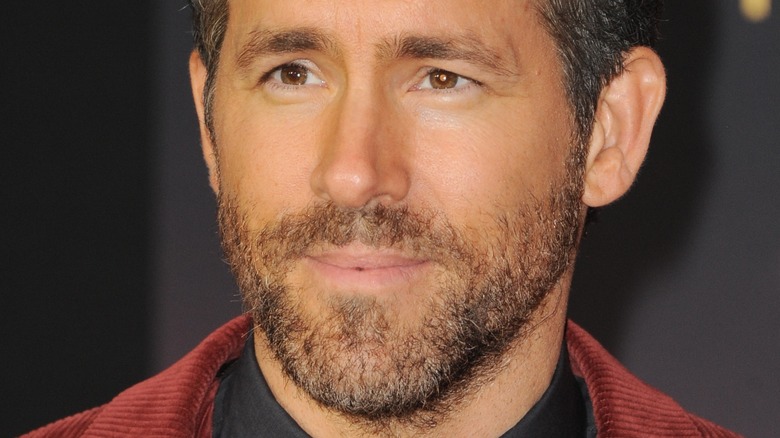 Tinseltown/Shutterstock
In the first episode of HBO Max's new "Sex and the City" reboot, "And Just Like That...," many fans of the original show were left with a major shock. While most of the original cast, except for Kim Catrall's Samantha Jones, returned for the updated version, not all of them lived until the end. Months before the series premiere, audiences had speculated that Chris Noth — who plays Carrie Bradshaw's husband, Mr. Big — played a pivotal role in the funeral scenes that were being filmed.
As it turned out, it was Big, after all, that met an early demise after a dramatic moment involving none other than a Peloton bike. As Carrie was out of the house watching a recital, Big was taking his "final ride," if you will. Despite the fictitious event poking fun at the fitness brand, the repercussions of killing off such a prominent character crossed over into the real world. Peloton's shares dropped 5% following the Friday episode, according to CBS News. It's not all bad news for the company, though, as they might manage a turnaround thanks to none other than actor Ryan Reynolds.
Ryan Reynolds brings Mr. Big back to life
On December 12, only a few days after the exercise bike brand Peloton lost market value due to being the instrumental factor in Mr. Big's death on "And Just Like That...," actor Ryan Reynolds stepped in to alter the narrative. Reynolds uploaded a new commercial to YouTube and Instagram starring none other than actor Chris Noth, who plays Mr. Big, and Jess King, who plays an exercise instructor. In the ad, Noth asks King if he should take another ride, jokingly poking fun with the phrase, "Life's too short not to."
Reynolds narrates the latter half of the commercial, during which he highlights the true health benefits of exercise. "Cycling strengthens your heart muscles, lowers resting pulse, and reduces blood fat levels. He's alive," Reynolds notes. Reynolds' advertising agency, Maximum Effort, seemingly jumped into crisis mode (per AdWeek), working in "rapid response to a cultural moment" to showcase both Peloton's willingness to play along with the less-than-stellar publicity and its humor amidst the aftermath. While TheStreet noted that Peloton's stock had dipped 10% overall since Big's fateful episode aired, Reynolds' "maximum effort" helped the company rebound during Monday's trading period. "And Just Like That...," Ryan Reynolds saved the day!