Did Wendy Williams' Son Really Give Her An Ultimatum?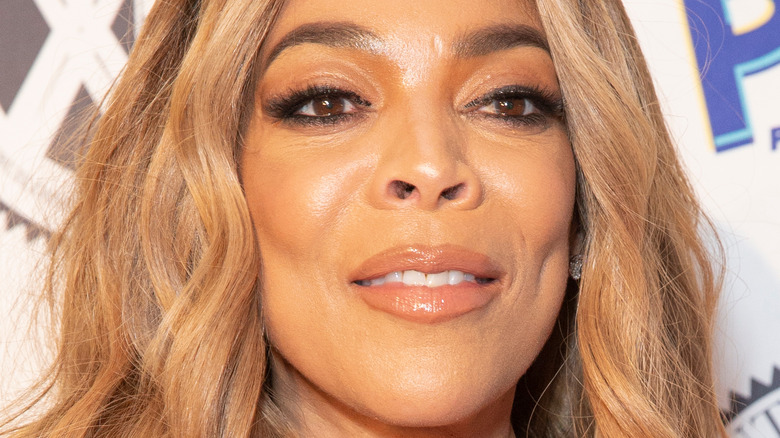 Lev Radin/Shutterstock
Wendy Williams' health issues have been well documented. The gossipy talk show host's name has been firmly in the spotlight since September, when it was announced via Instagram that her return to the show was delayed as a result of health issues tied to her Graves' Disease as well as a breakthrough case of COVID-19.
Williams' return has since been pushed back several times more, with "The Wendy Williams Show" confirming in December that she will not be back through January. More guest hosts were announced for the first month of 2021, which will mark four months since she was expected to return.
Williams directly addressed her health problems and her impending return in an Instagram post on November 8 when she explained that she was "making progress but it's just one of those things that's taking longer than we expected." She added she was "doing everything [she] can to get back to work, but right now Wendy has to focus on Wendy."
There has been plenty of speculation since then about how she's really doing, with rumors even swirling in November that the former radio host may have dementia and is confined to a wheelchair. Williams' brother shut down those allegations though, around the same time it was reported Williams had spent time in a wellness center in Miami. 
Now there's even more speculation about what's going on in the star's personal life — and this time it involves her son, Kevin Hunter Jr.
Wendy Williams' son's alleged 'tough love'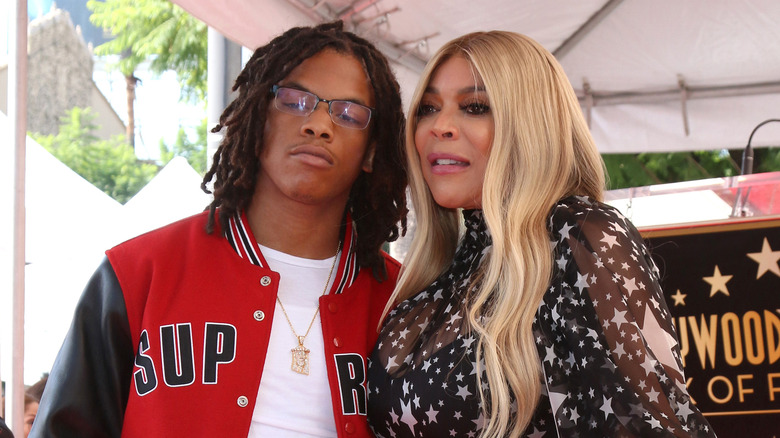 Kathy Hutchins/Shutterstock
As Wendy Williams continues to enjoy life outside the spotlight while "The Wendy Williams Show" airs new episodes without her, it's been claimed that the TV star has a "strained" relationship with her son, Kevin Hunter Jr., who she shares with her former husband, Kevin Hunter Sr., and was once very close to.
Hunter Jr. has reportedly been so serious about Williams getting healthy that he supposedly "gave her an ultimatum" in September and "told her he won't be in her life unless she fixes herself," according to a The Sun source. He's also alleged to have given her some "tough love," telling her in no uncertain terms to get help.
Neither have confirmed the report, though the mother/son duo were spotted by Daily Mail holding hands in New York City on December 10, suggesting any tension may now have subsided.
Though Williams' ill health has been blamed formally blamed on her Graves' Disease and breakthrough COVID case, the latest claims come amid reports alleging the star may have needed help for alcohol abuse. It's been reported that Williams was allegedly "drinking every day" before getting help and had purportedly been hospitalized for "psychiatric issues," that according to The Sun's source.
Williams has not commented on the allegations, though she has been open about her history of substance abuse. Williams described herself as previously being a "functioning addict" to Entertainment Tonight in 2018, adding, "It's a miracle I was able to stop."
If you or anyone you know is struggling with addiction issues, help is available. Visit the Substance Abuse and Mental Health Services Administration website or contact SAMHSA's National Helpline at 1-800-662-HELP (4357).