Britney Spears Is Absolutely Fuming Over Diane Sawyer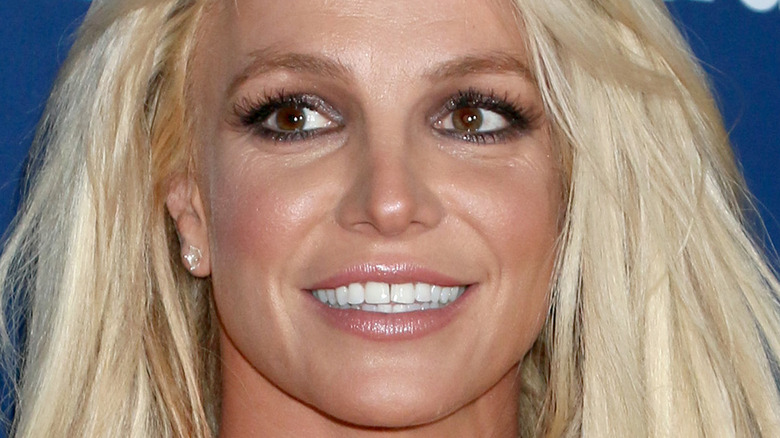 Kathy Hutchins/Shutterstock
Pop icon Britney Spears isn't holding back anymore. For 13 years, Britney was under the control of her father Jamie Spears in a conservatorship. However, that all changed on November 12, when a Los Angeles judge officially ended the legal arrangement, per CNN. Now that the music legend is "#FreedBritney," the newly emancipated singer is telling the world what's really on her mind for the first time in over a decade.
Most recently, Spears called out her fellow "Mickey Mouse Club" alum Christina Aguilera, who declined to comment on the good news about Spears' freedom in a red carpet interview. "I love and adore everyone who supported me... but refusing to speak when you know the truth, is equivalent to a lie !!!!" Spears captioned the video of Aguilera walking away from the question about the conservatorship's end, per Variety. "13 years being in a corrupt abusive system yet why is it such a hard topic for people to talk about ??? I'm the one who went through it !!!!"
Spears has again taken to her Instagram to air out her thoughts about someone who she may feel has wronged her. This time, she's got a bone to pick with journalist Diane Sawyer about a harsh interview from 18 years ago.
Britney Spears slams Diane Sawyer over cruel interview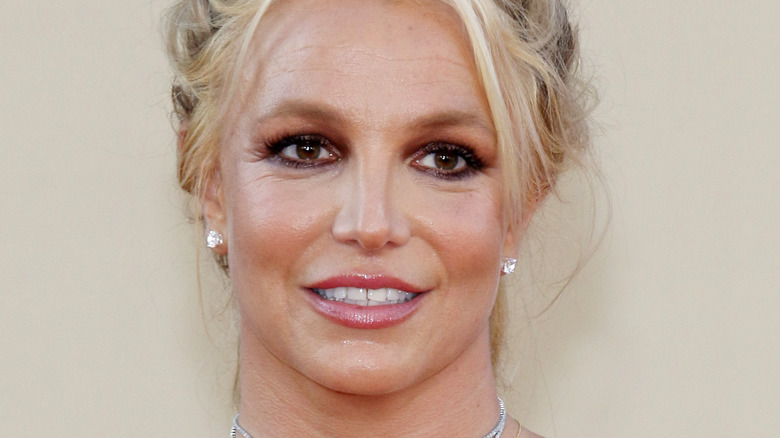 Tinseltown/Shutterstock
Britney Spears called out Diane Sawyer for making her cry in a 2003 interview in a now-deleted stream of consciousness posted to her Instagram. "Do we dare forget the Diane Sawyer interview in my apartment almost 20 years ago?" Spears wrote, per People. "What was with the 'You're in the wrong' approach?? Geeze... and making me cry???" She continued to slam Sawyer, writing, "My manager put that woman in my home and made me talk to her on national television and she asked if I had a shopping problem!!! when did I have a shopping problem?"
The famous interview came on the heels of Spears' very public breakup with Justin Timberlake that year. Sawyer's line of questioning was painful for the pop star, who revealed in her post she "never spoke to anyone for a very long time" after the split. "I was in shock... pretty lame of my dad and three men to show up at my door when I could hardly speak," Spears wrote, "Two days later they put Diane Sawyer in my living room... they forced me to talk!"
Spears continued to bash Sawyer's invasive interview questions with cheeky humor. "She said 'a woman or a girl' ... I would like to say now, 'Ma'am I'm a catholic slut!!!" she wrote. Clearly, Spears is using her freedom to say what she's held in for decades.