Queen Elizabeth Just Completely Beat Oprah Winfrey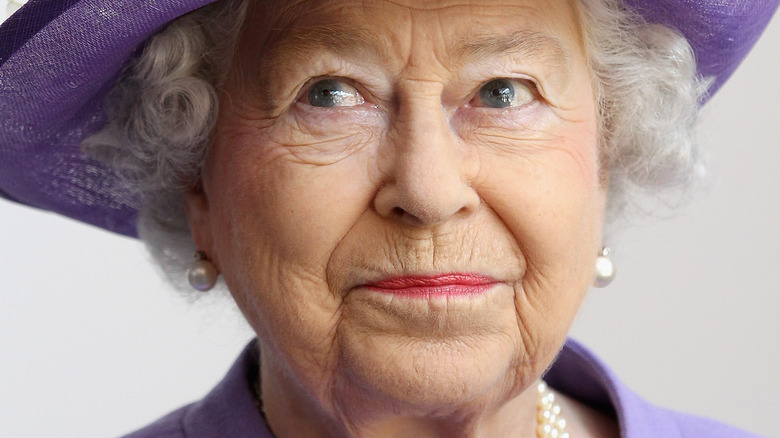 Chris Jackson/Getty Images
Queen Elizabeth II reigns supreme once again! As she approaches her 70th year on the throne — her platinum jubilee — the queen remains as popular as ever. In fact, in December 2019, an Economist/YouGov poll actually revealed that Elizabeth is America's favorite royal! With a popularity rating of 69%, the queen beat out the widely revered Princess Diana and her own grandsons, Prince William and Prince Harry, all of whom came in at 63%.
However, as it stands, Prince Harry and Meghan Markle's popularity ratings respectively sit at 36% and 28% a mere two years later. The Duke and Duchess of Sussex's popularity ratings definitely took a massive hit following their bombshell interview with Oprah Winfrey. The interview, which took place in March, saw Meghan open up about her mental health struggles upon joining the royal family, on top of enduring racial criticism. Furthermore, we saw Harry lament about his lifelong struggle under the royal spotlight, especially after the death of his mother, Princess Diana.
With the exclusive inside scoop into the Sussexes, Oprah landed herself a gold mine of an opportunity. Yet, although she was blessed with the chance to interview the polarizing Duke and Duchess of Sussex, it turns out her boost in popularity still was no match for one Queen Elizabeth.
Queen Elizabeth II ousts Oprah Winfrey in popularity for another year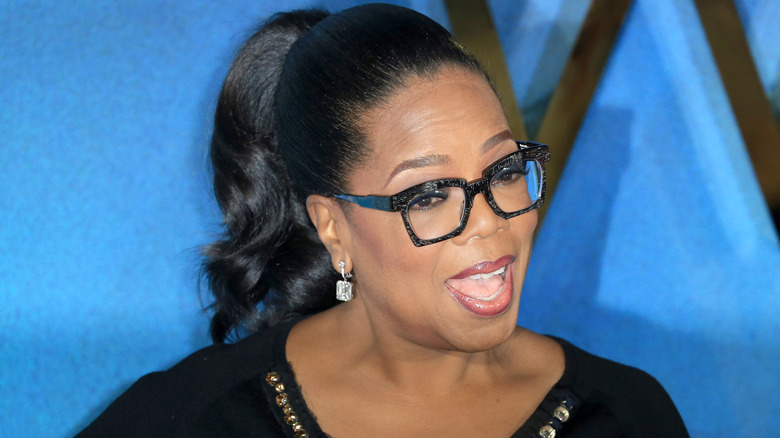 Cubankite/Shutterstock
Queen Elizabeth II is still at the top of her game. With her knack for late-night television and chattiness amongst her peers, Her Majesty's personality shines through her hardened exterior — and those around the world commend her for it. On December 13, YouGov unveiled their world's most admired list for 2021, which featured a number of familiar faces on both the male and female sides.
Rounding out the top three women were Michelle Obama (who, alongside husband Barack, topped their respective lists for another year), actor Angelina Jolie, and none other than Queen Elizabeth! All retaining their spots from last year, the queen actually beat out Oprah Winfrey — who came in fourth place — for yet another year. According to the outlet, their "study surveyed more than 42,000 people in 38 countries and territories to compile the list."
Queen Elizabeth's victory over Oprah this year comes as a big surprise, given the latter's shocking interview with Prince Harry and Meghan Markle in March. With a viewership of over 60 million people worldwide, Oprah's entertainment presence was incredibly far-reaching this year. However, with the death of Prince Philip, the COVID-19 pandemic, and numerous health issues, 2021 proved to be a challenging year for Queen Elizabeth, perhaps creating an aura of sympathy for her amongst the world community.