Nicole Brown Simpson's Sister Has Something To Say About O.J.'s Parole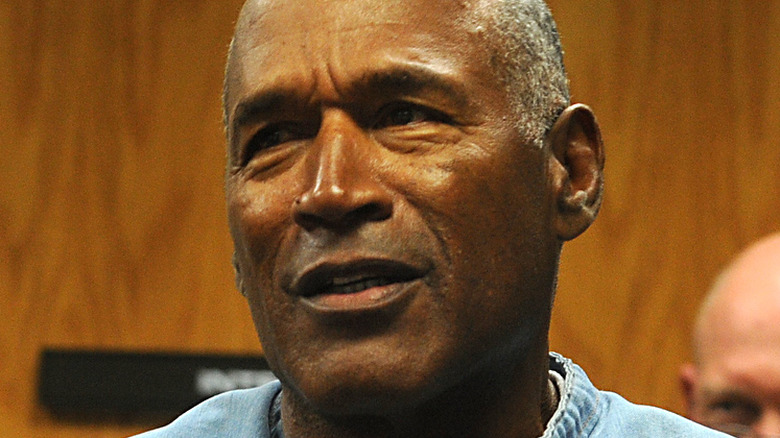 Pool/Getty Images
O.J. Simpson is a free man, and Tanya Brown, Nicole Brown Simpson's sister, is not the least bit happy about it. The former NFL star has been granted early release from parole due to good behavior, per AP News. In 2008, Simpson had been convicted of robbery after he had broken into a hotel room in Las Vegas with five other men and stole sports memorabilia, which he claimed to belong to him.
Simpson was sentenced to 33 years in prison with eligibility for parole, and in 2017, he was eventually released. "I don't care," Tanya told People at the time of his 2017 release. "It doesn't make any difference to me. It is what it is," she added, presumably referring to the infamous "Trial of the Century" in 1995, where Simpson was famously acquitted for the murder of her sister Nicole and Nicole's boyfriend Ron Goldman.
To this day, Tanya still believes that Simpson is responsible for her sibling's death. When she found out his recent comments about avoiding stepping foot in Los Angeles because he "might be sitting next to whoever did it," she said that he's nothing but "delusional." She told TMZ that "all one has to do is look back at the DNA evidence from the murders, which shows the only blood at the crime scene belonged to Nicole, Ron, and O.J." 
Now that Simpson is completely free, Tanya has more to say.
Tanya Brown doesn't think O.J. Simpson deserves a second chance in Hollywood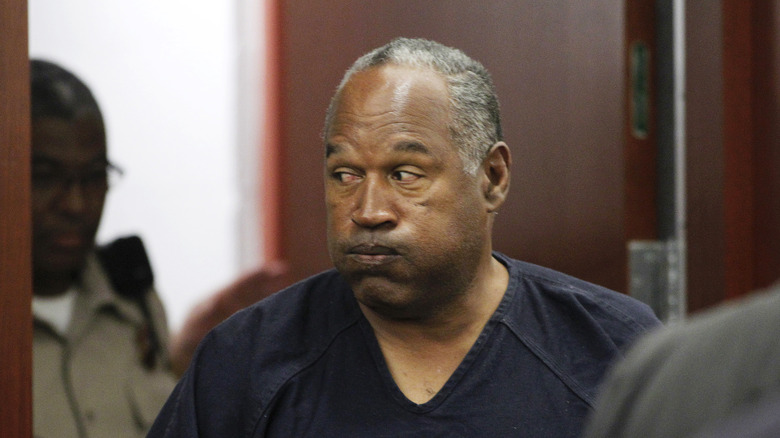 Pool/Getty Images
Even though he's released from prison early due to good behavior, Tanya Brown still doesn't believe O.J. Simpson has earned his keep. Though the former football player and actor said at his parole hearing, "I've done my time. You know, I've done it as well and as respectfully as I think anybody can," according to NPR, Tanya doesn't think Simpson has shown any remorse, nor has he shown that he's a changed man. 
Nicole Brown Simpson's sister told TMZ that he doesn't deserve a second chance in Hollywood, although she thinks that it's highly likely that he's going to make some sort of comeback. She said that if he does, she hopes that Tinseltown will "continue to shun him" just like they did all those years ago. She's not too optimistic, though, because, to her, Los Angeles has a "bad rep when it comes to honoring women."
Simpson has yet to express interest in returning to Hollywood, but he said that he has no qualms about his current situation. "How many Americans, even today, wouldn't like to live my life?" he told The Athletic. "I don't work. I play golf four or five days a week. I go out to dinner a couple of nights with friends. People want to buy me drinks. I'm always taking pictures with people. Ladies hug me. People truly care for me... I'm living a good life now."