Is Prince Edward Avoiding Prince Andrew On Purpose?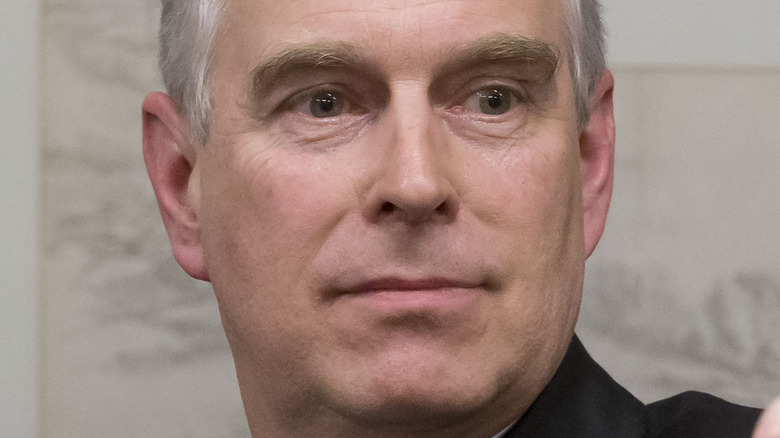 Wpa Pool/Getty Images
As Prince Andrew's controversy continues, one report is claiming that Prince Edward avoids his brother! Daily Mail reported that Edward is steering clear of his embattled brother Andrew as his links to Jeffery Epstein make headlines. In September, the Duke of York's ties to Epstein was put back into the news when victim Virginia Giuffre filed a civil suit against Andrew in the United States. New York Post reported that Giuffre's lawsuit claimed Andrew forced her to have sex with him three times when she was 17 years old and that she "feared death or physical injury" if she didn't comply.
While Andrew has denied the allegations, Queen Elizabeth's third child is not exactly doing himself any favors in court. Andrew's defense strategy seems to smear his accuser. On December 16, a judge threw out Andrew's legal team's attempt to enter an article describing Giuffre as a "money-hungry sex kitten" into their lawsuit dismissal. Independent reported that U.S. District Court Lewis Kaplan called the request to include negative news articles into the case a "public relations" stunt. When the Duke of York's legal team asked the New York court to dismiss Giuffre's lawsuit in October, they claimed Giuffre was trying to "achieve another payday," per Reuters. With all the news about Andrew's legal battle, is there any truth to the claims that his brother Edward is avoiding him on purpose?
Prince Edward reportedly stopped riding in Windsor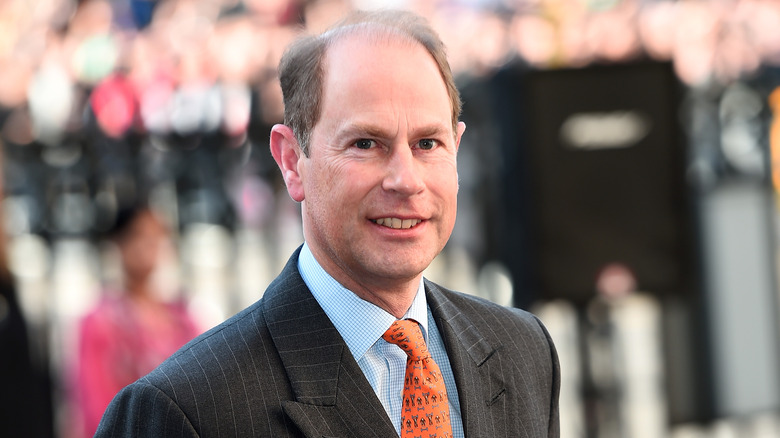 Eamonn M. Mccormack/Getty Images
Prince Edward stopped riding in Windsor Great Park for over four months, according to Daily Mail. The outlet reported that the youngest child of Queen Elizabeth used to be a "fixture" in the park and has several horses there. A royal insider claimed Edward stopped riding in Windsor because of "the Andrew problem." The inside source continued to Daily Mail, "Edward doesn't think it is wise to be seen anywhere near Andrew at the moment, and he certainly has nothing he wants to say to him about the case." It appears Edward's daughter Lady Louise is even staying away from Windsor.
An insider source at Windsor Great Park explained, "Barely a weekend went by in the past few years when you didn't see Edward and Lady Louise out riding, but not anymore. You ask around and Edward hasn't been seen here for at least four months." The 57-year-old prince rode so much at Windsor; he was supposed to be given the title of Ranger of Windsor Great Park after Prince Philip's death in April. The story about Edward and Andrew is part of a growing narrative that doesn't look great for the Duke of York's future in the royal family.
CBS News reported that the U.K. police would not pursue Virginia Giuffre's case against Andrew, and it appears Queen Elizabeth is paying Andrew's legal bills. But when Prince Charles becomes king, the Duke of York may be permanently out of the royal family, per People.
If you or anyone you know has been a victim of sexual assault, help is available. Visit the Rape, Abuse & Incest National Network website or contact RAINN's National Helpline at 1-800-656-HOPE (4673)