Is This The Real Reason Kim Kardashian Does Group Dates With Pete Davidson?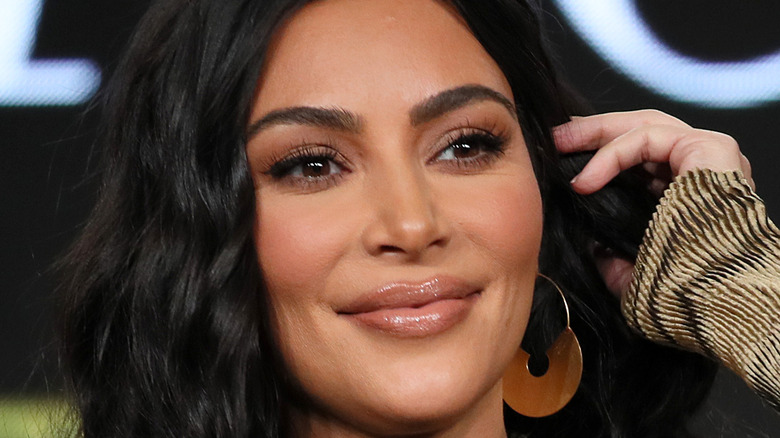 David Livingston/Getty Images
When we first got wind of the possible romance brewing between Kim Kardashian and Pete Davidson, they were spotted at Knott's Scary Farm in late October, holding hands and seemingly having the time of their lives while riding a rollercoaster — just a few weeks after they kissed during an "SNL" skit. At the time, they were joined by Kourtney Kardashian and Travis Barker, along with a couple of their friends.
The real score between the two is still unknown, even after months of getting photographed spending time together in various places across the country, and both parties have remained mum about the status of their relationship. But according to an insider, they are officially dating. "There's no formal title," the source told Page Six. "They're dating and getting to know each other — still figuring it out."
While it's apparent that they've gone on multiple dates, including watching movies at Davidson's hometown in Staten Island, attending a friend's party in New York, and hanging out at Kris Jenner's house, they barely have gone on dates where they're alone, and now we have intel as to why.
Kim Kardashian and Pete Davidson always go on group dates for Kanye's sake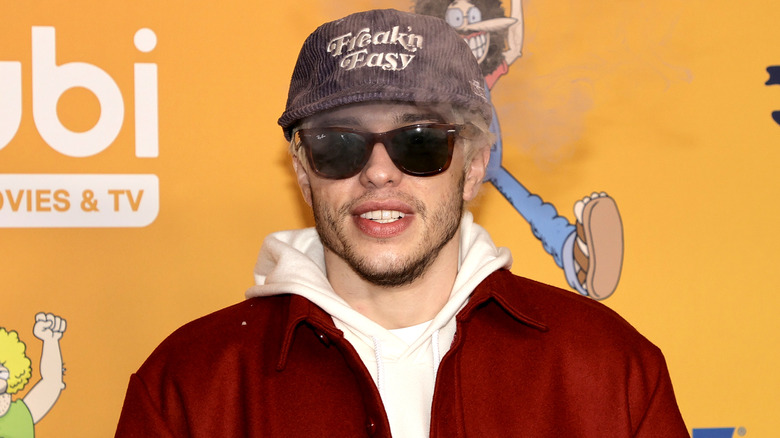 Kevin Winter/Getty Images
Even though they're going through a divorce, it seems that Kim Kardashian is still looking after her ex-husband Kanye West. A source told Page Six that the reason why she prefers to go on group dates with Pete Davidson is to protect West. She allegedly prefers it over intimate outings to keep the rapper from "spiraling."
"The group outings are to spare Kanye's feelings. Kim doesn't want to do what her sister [Kourtney Kardashian] does with Travis [Barker], the non-stop PDA photos," the source dished. "[Kim] thinks hanging out in a group makes it seem more casual. She wants to keep Kanye from being hurt and devastated." Another insider told the outlet last month that the Kardashian clan is worried about how West would react now that Kim has been going on a lot of dates with Davidson. "Kanye recently said he still wants to be with her, so he can't be taking this well."
West has recently expressed how much he wants to get back together with Kim. Per the source, it won't take long until the rapper starts doing something grand to earn her back. "He just unfollowed her on Instagram, but we think it's only a matter of time until Kanye has an outburst," said the insider.