The Comment From Justin Timberlake That Stuck With Mandy Moore For Years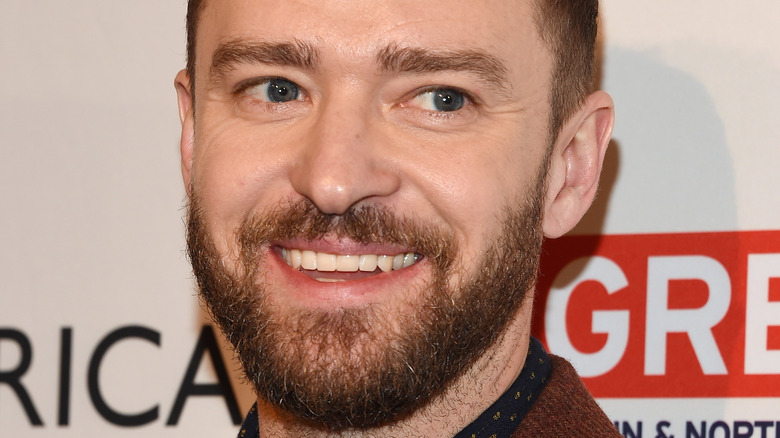 DFree/Shutterstock
Justin Timberlake said something about Mandy Moore that has stuck with her for more than two decades.
Timberlake recently received backlash for his involvement in the public shaming of female pop stars when he first rose to fame as a solo artist. Specifically, fans called out Timberlake's behavior following his breakup with Britney Spears in 2003 that led to media bullying that affected her mental health, an issue that was highlighted in the documentary "Framing Britney Spears." Netizens also called out Timberlake for his role in Janet Jackson's infamous wardrobe malfunction at the 2004 Super Bowl, which negatively impacted her career while he continued his rise to superstardom.
"I am deeply sorry for the times in my life where my actions contributed to the problem, where I spoke out of turn, or did not speak up for what was right," Timberlake wrote in an official statement on Instagram. "I understand that I fell short in these moments and in many others and benefitted from a system that condones misogyny and racism." Timberlake added that he wanted to take accountability for his missteps in his career. It turns out, Timberlake made a body-shaming remark about another star of his era, Moore — and she hasn't forgotten all these years later.
Justin Timberlake made fun of Mandy Moore's feet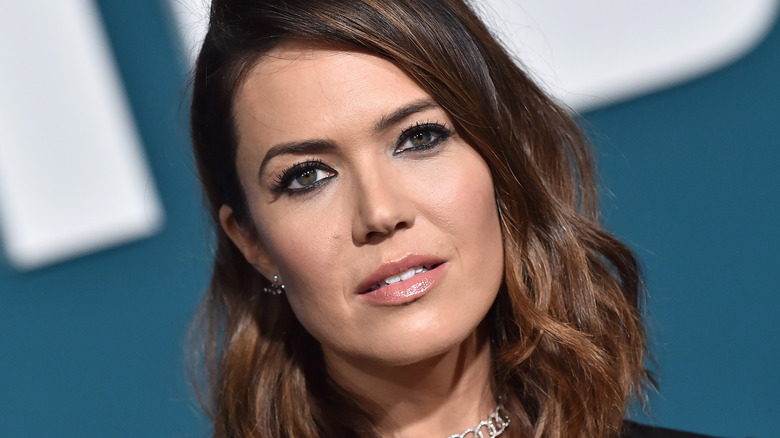 DFree/Shutterstock
Mandy Moore hasn't forgotten when Justin Timberlake made a slick comment about her feet. Back in the *NSYNC days, pop singer Moore was on tour with Timberlake's group when he made a dig about her body, saying, "You have big feet for a girl." "I'm sure he doesn't remember this at all, but I was so impressionable and I thought the world of him, he was on a pedestal," Moore recalled on "The Late Late Show With James Corden" in 2016. "I mean, 16 years later it stuck with me, so it really scarred me emotionally," she teased.
Then in 2018, Moore revealed on "The Howard Stern Show" that the comment "crushed" her because she had a major crush on him. All was forgiven, though, as she explained that JT offered her an apology about the silly remark. "He's apologized since, though," she said, per Yahoo News. "He's such a lovely guy. He, like, seeked me out like, 'I just want you to know that I had no idea what I was saying. I was probably trying to flirt with you, and I understand how words can have an impact.'" Well, that's an interesting way of flirting. But at least the two cleared the air.
Mandy Moore has a positive outlook about her body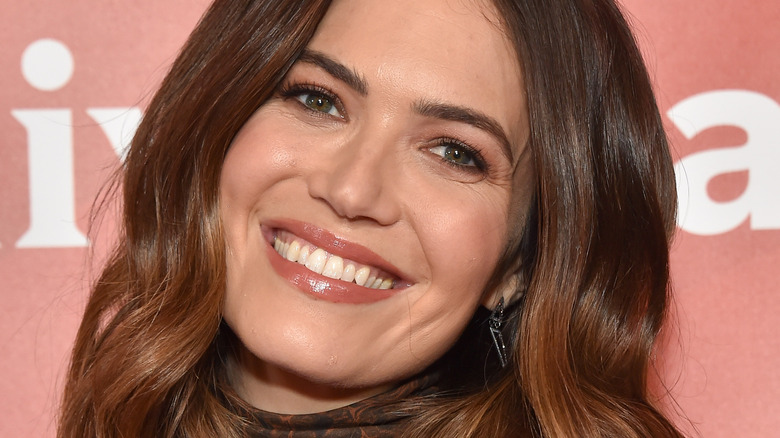 DFree/Shutterstock
After Justin Timberlake's apology about the hurtful comment, Mandy Moore has moved on to laugh about her feet insecurity. Moore reminisced about a time others took notice of her feet on "Jimmy Kimmel Live" in 2020. In her interview, Moore showed off the fan-made "Mandy Moore: The Unofficial Book," which listed the "10 Things We Love About Mandy."
"The very first fact is: Mandy is proud of her big feet," Moore read from the book. "She wears a size 10 shoe. They call her Big Foot but she doesn't care, she thinks they're cool feet." She laughed, "I do have a size 10 foot but I'm not proud of it!"
Even so, the "This Is Us" actor has developed a positive outlook on her body. "I feel better at 35 than I did in my 20s," Moore told Women's Health in 2019. "I have a very healthy relationship with my sense of self and with my body." In addition to keeping physically healthy, Moore also prioritizes mental health by being kind. "It's about how you speak to yourself and how you speak about others," she said.