How Anthony Ramos Really Ended Up With His Role In Hamilton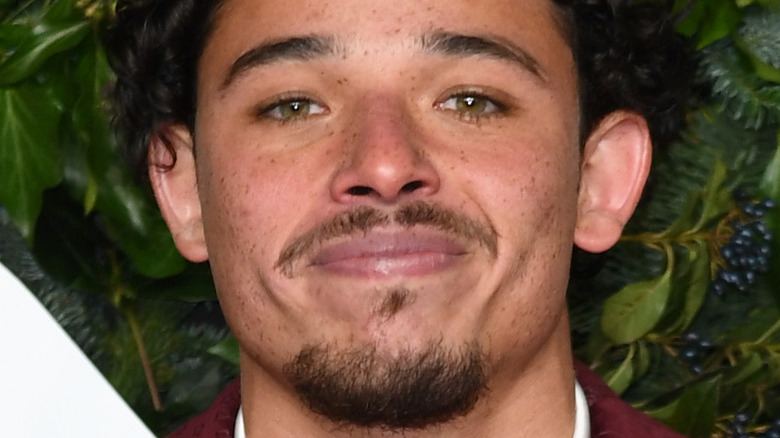 Gareth Cattermole/bfc/Getty Images
Anthony Ramos was an avid baseball player when he was a teenager, not a theater kid. Baseball "was life" for him in high school, he told TheaterMania in 2015. During his senior year of high school, Ramos had the highest batting average on his team, but he knew he didn't want to play professionally. When he started to lose his passion for baseball, he fell into the theater (per TheaterMania). He accidentally auditioned for a musical thinking it was a talent show and the rest is history.
Once he fell in love with acting, that was it. "I started my career because if I'd have done anything else, I would regret it," Ramos told Forbes in 2016. "I truly feel this career chose me more than I chose it."
Between a dual role in "Hamilton" as both John Laurens and Philip Hamilton, and his leading role as Usnavi in Lin-Manuel Miranda's "In the Heights" film, musical theater folks certainly know who Ramos is now. That major role in "Hamilton," though? That almost didn't happen for Ramos.
Musical theater wasn't working out for Anthony Ramos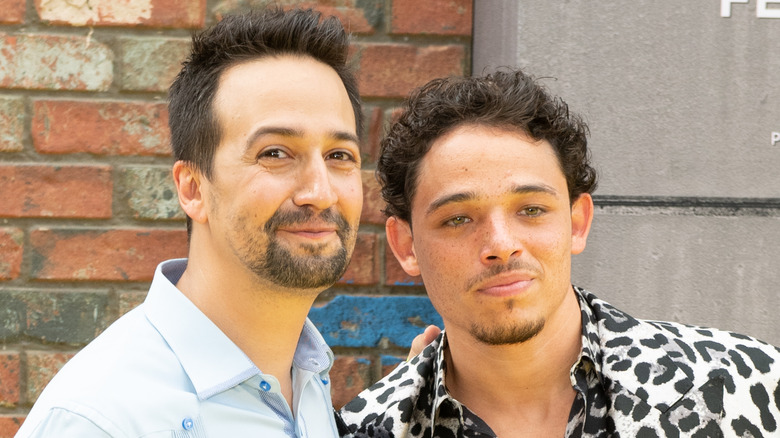 Noam Galai/Getty Images
Not long before Anthony Ramos landed the gig of a lifetime in "Hamilton," he was struggling to find work. His agent dropped him and he was not getting much work, Ramos told Teen Vogue in 2016. He added that often, if he did get into a show, it wouldn't make it to previews. Interestingly enough, that's what happened when Ramos got the call for "Hamilton."
According to The New York Times, Ramos was set to be in the Rockettes show called "Heart and Lights" when he auditioned for the dual role of John Laurens and Philip Hamilton in "Hamilton." And then, the Rockettes show was suddenly canceled. "I lost my job at 1 o'clock and then, boom, got the job that would change my life at 4," he told the newspaper.
Ramos told TheaterMania that he had no idea what the then-titled "The Hamilton Mixtape" was even about, but his friends pushed him to audition for the show. After four auditions with no agent, he was cast. Since doing the show, he has since collaborated with "Hamilton" creator Lin-Manuel Miranda again on "In the Heights" which cemented Ramos' place in the silver screen musical canon.
Anthony Ramos understands the importance of cultural representation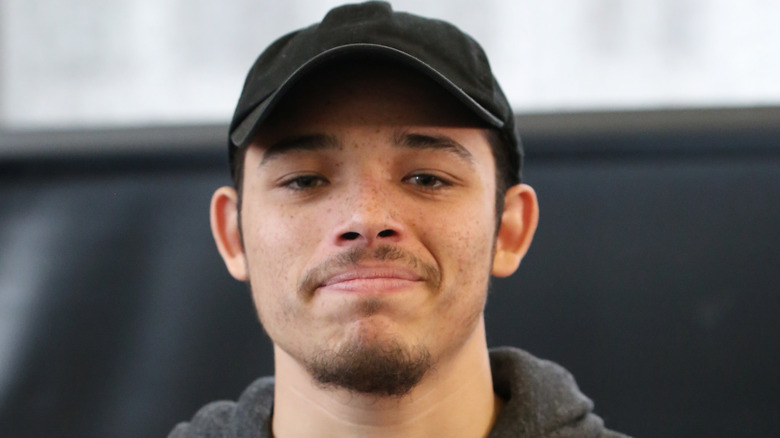 Walter Mcbride/Getty Images
As far as cultural representation goes, Anthony Ramos knows how important it is for the arts. When talking with The New York Times about filming "In the Heights," creator Lin-Manuel Miranda said Ramos really set the tone for the shoots. "If there's any catchphrase from our set," Miranda told the newspaper, "it's Anthony screaming, 'Let's go! For the culture!' He really embodied the belief that we are our ancestors' wildest dreams and we are getting to tell their stories."
Telling unique stories is one of the things Ramos has struggled with in industries that rely on archetypes while putting artists in boxes. On a recent episode of "Face to Face with Becky G," Ramos explained that gatekeepers in the music industry often say his music isn't Latin enough. He fights back against industry people who want him to sound a certain way or push him to sound "more marketable." Ramos encourages up-and-coming Latinx creatives facing similar roadblocks to not be afraid of being who they are. "Your story is unique and your story is amazing," he told Becky G. "Be proud of where you come from and who you are."
Even though he may not have known anything about "Hamilton" when he tried out, the show has certainly made a monumental impact on Ramos' life. It just goes to show how far a leap of faith can go.