Khloe Kardashian Shares Her Secret Weapon For Dealing With Public Scandals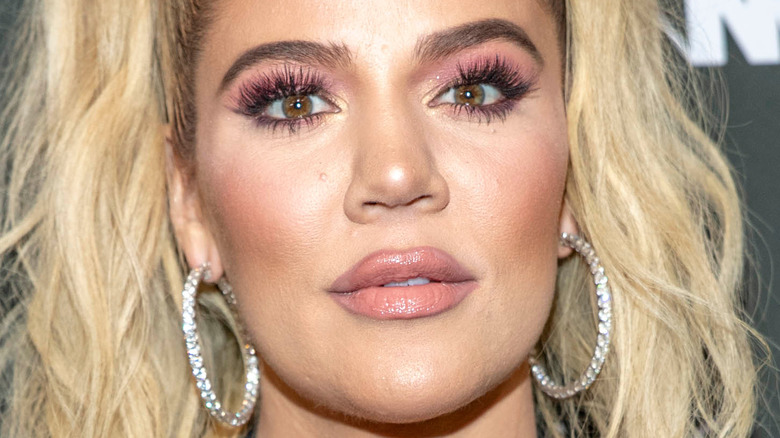 Eugene Powers/Shutterstock
The Kardashian-Jenner sisters are no stranger to drama, as the public scandals between Kim, Kourtney, Khloé, Kendall and Kylie are arguably what kept the reality star family on the air for 20 seasons of their show "Keeping Up With the Kardashians."
Of all the sisters, the one who may have had the most drama on air was Khloé Kardashian. From her DUI in 2007 that put Khloé in jail, to her nine-day engagement and then eventual divorce from Lamar Odom, Khloé isn't without public scrutiny. "When I was married [to Lamar] people would come up to me and give me sex advice because I was trying fora baby for so long," the celeb told Cosmopolitan U.K. about learning to manage strangers treating her like friends. Khloé and Odom split in 2013, but the drama only escalated when the basketball player overdosed in 2015 leading to "12 seizures and six strokes." Odom told People, "Khloé never left my side."
Years later, Khloé's relationship would again become a hot topic, but this time with ex-boyfriend Tristan Thompson. Khloé and Thompson's relationship took a turn for the worse when the NBA player cheated on Khloé just days before she gave birth. A year later, Thompson cheated a second time with family friend Jordyn Woods, and in 2022, revealed he had cheated a third time before their June 2021 breakup, fathering a third child, per Us Weekly. So, how does Khloé deal with every scandal? She has this secret weapon, or shall we say secret sister.
Khloe Kardashian relies on this one sister for PR help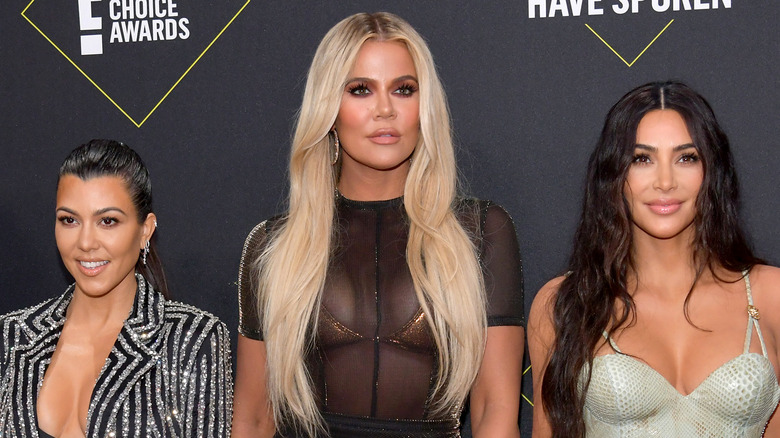 Frazer Harrison/Getty Images
In a cover story interview with Cosmopolitan U.K. for the magazine's December 2021/January 2022 issue, Khloé Kardashian opened up on how she copes with all the drama that plays out in her life and in the public eye, and the secret lies in her family.
"[Kim is] the PR crisis helper," Khloé admitted of her sister Kim Kardashian. The Skims owner has had her fair share of public scandals, from her two-month marriage to Kris Humphries that left fans wondering if it was all faked for the press, to her difficulty conceiving her children, to her high-profile marriage and filing for divorce from Kanye West. Then in 2016, Kim was robbed in a tragic event in her Paris hotel room. Khloé told the magazine, "Poor girl. She's really calm and now that she knows all this legal jargon she will say things that make you feel reassured -– I don't even know what they mean. If there's any kind of drama, you talk to her about it."
As for Khloé, the Good American owner admitted "there are definitely times" she doesn't "give an a** about anything" when it comes to public opinion. "Then I have times where I struggle and I can't drown out the noise, and I get mad at myself for not being able to. It's a vicious cycle." The "Keeping Up With the Kardashians" star added that she often wishes the cameras weren't always in her face.