How Alec Baldwin Is Implicated In Rust Armorer's Latest Lawsuit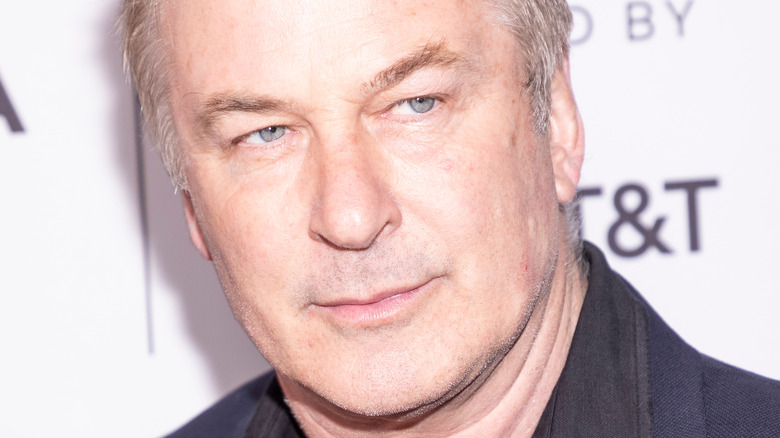 Sam Aronov/Shutterstock
Alec Baldwin's legal troubles are continuing to mount. The actor has been in cooperation with New Mexico authorities after tragedy struck in October 2021 when a prop gun he held on the set of his new movie "Rust" misfired a live round, striking and killing cinematographer Halyna Hutchins and injuring director Joel Souza.
Since the tragedy, authorities and the public have been inquiring about the circumstances that led up to the accident. In December, Baldwin gave a bombshell interview to George Stephanopoulos on "ABC News," where he claimed he "didn't pull the trigger" and didn't know how the live round ended up in the gun. "Someone put a live bullet in a gun, a bullet that wasn't even supposed to be on the property," Baldwin said during the interview.
As the investigation goes on, Baldwin has now been implicated in another lawsuit brought on by Hannah Gutierrez-Reed, the armorer on "Rust," who's been a subject of much controversy for her role in the accident. Here's what she is claiming to have happened on the set. 
The Rust armorer alleges Alec Baldwin missed gun training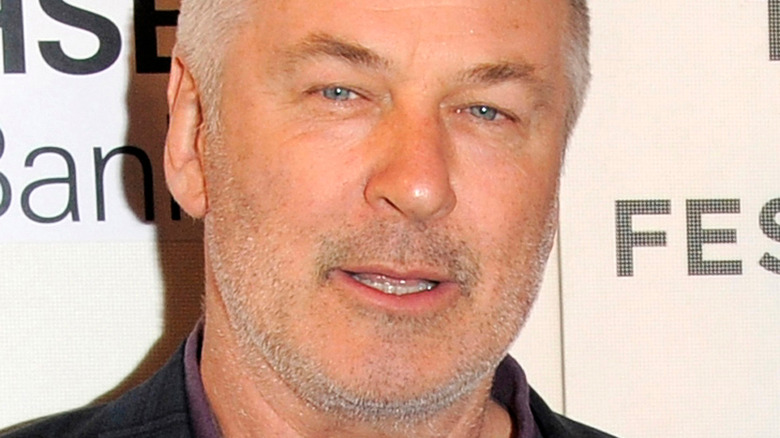 Ron Adar/Shutterstock
On January 12, "Rust" armorer Hannah Gutierrez-Reed filed a new lawsuit accusing an ammunition supplier of creating dangerous conditions on set, where a gun held by Alec Baldwin misfired a live round, killing Halyna Hutchins and injuring director Joal Souza. Per ABC News, Gutierrez-Reed alleges that ammunition supplier Seth Kenney and his company PDQ Arm & Prop supplied live rounds on the set of "Rust," where only blanks and dummies were supposed to be used.
"The introduction of live rounds onto the set, which no one anticipated, combined with the rushed and chaotic atmosphere, created a perfect storm for a safety incident," the lawsuit stated. Kenney and his company declined to respond to the lawsuit, but Gutierrez-Reed claimed that he tried to implicate her in the investigation.
Gutierrez-Reed, in the suit, also claimed that assistant director David Halls failed to properly manage the scene and didn't call her to supervise Baldwin when the accident occurred. She also accused the actor of missing a training session with her on October 15."'Had Hannah been called back in, she would have re-inspected the weapon, and every round again, and instructed Baldwin on safe gun practice with the cross draw," the filing said (via Daily Mail). Halls has made no comment about his involvement in the accident, and authorities are still investigating the case.