Nicolas Cage Allegedly Had An Explosive Encounter With The Rust Armorer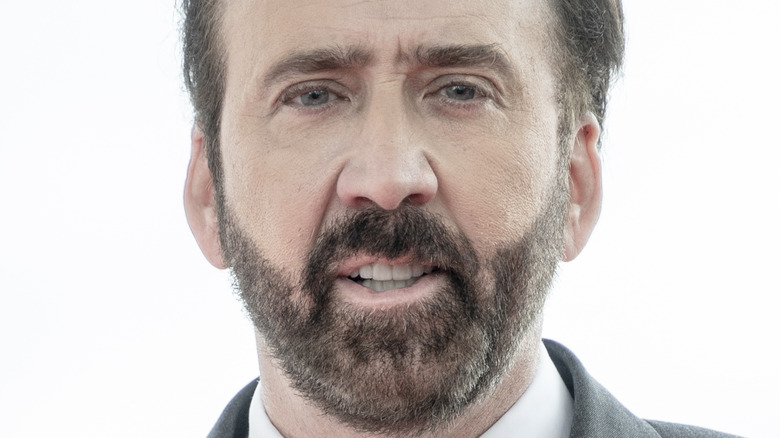 Robert Marquardt/Getty Images
More details have emerged about the alleged lack of safety pertaining to the "Rust" set, specifically in regards to the armorer who allegedly prepared the gun for Alec Baldwin, which killed cinematographer Halyna Hutchins in a tragic accident on October 21. In a search warrant affidavit obtained by the Associated Press, Baldwin was handed a "prop gun," that, unbeknownst to him, contained live rounds. When he fired the gun, the shot fatally struck Hutchins and also injured director Joel Souza. The affidavit claims the gun was one of three prepared by the film's armorer, Hannah Gutierrez-Reed. The gun was placed on a cart where Baldwin and other film members were rehearsing for the scene.
In the days after the tragic shooting, few questions have been answered about why there were live rounds in the gun that Baldwin handled. For her part, Gutierrez-Reed told investigators that she made sure there were no "hot" rounds in the guns on the set of "Rust," BuzzFeed News reported. However, speculation about Gutierrez-Reed's involvement has been called into question — and now, come to light that Nicolas Cage allegedly had an explosive encounter with her on the set of his own film, also over the shooting of a gun.
Rust armorer was allegedly negligent on a Nicolas Cage film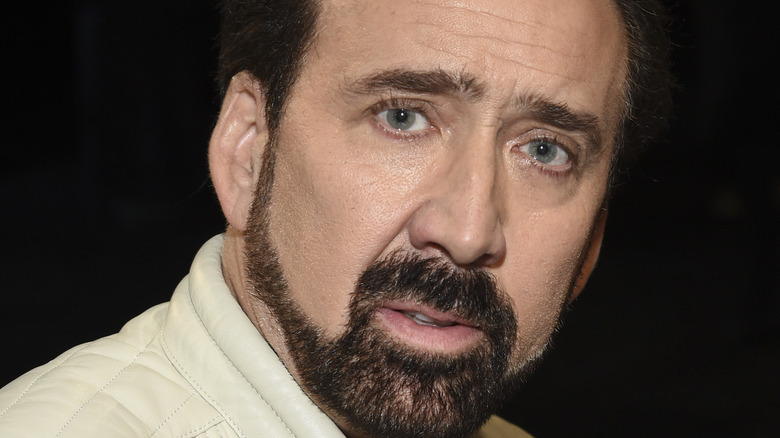 Michael Kovac/Getty Images
Nicolas Cage reportedly stormed off the set of "The Old Way" in August — two months before the deadly shooting on "Rust" — due to armorer Hannah Gutierrez-Reed allegedly breaking safety protocols. The 24-year-old was in charge of weapons, and Cage gave her an earful after she allegedly fired a gun without warning. Gutierrez-Reed allegedly did this multiple times throughout the course of a few days, crew members told The Wrap.
The key grip on the film, Stu Brumbaugh, alleged to The Wrap that Cage screamed at Gutierrez-Reed when the supposed incident occurred. "Make an announcement, you just blew my f***ing eardrums out!" Cage allegedly yelled before walking off set. Brumbaugh recalled telling the assistant director that Gutierrez-Reed "needs to be let go.'" Gutierrez-Reed was also accused of "put[ting] the cast and crew in several unnecessary and dangerous situations," including "walk[ing] onto the set with live rounds of blanks and no public announcement." 
Gutierrez-Reed told the "Voices of the West" podcast (via The New York Times) that she "almost didn't take the job [on 'The Old Way'] because I wasn't sure if I was ready, but ... it went really smoothly." Additionally, a producer on the film denied the crew's version of events, saying the accusations have been "blown out of the proportion." In the "Rust" shooting investigation, Gutierrez-Reed told police that no live rounds were ever kept on set, per the NYT. However, according to the report, there was some ammunition on set in a cart — which was "not secured."