Kelly Rizzo's Heartbreaking Tribute To Bob Saget Has Fans In Tears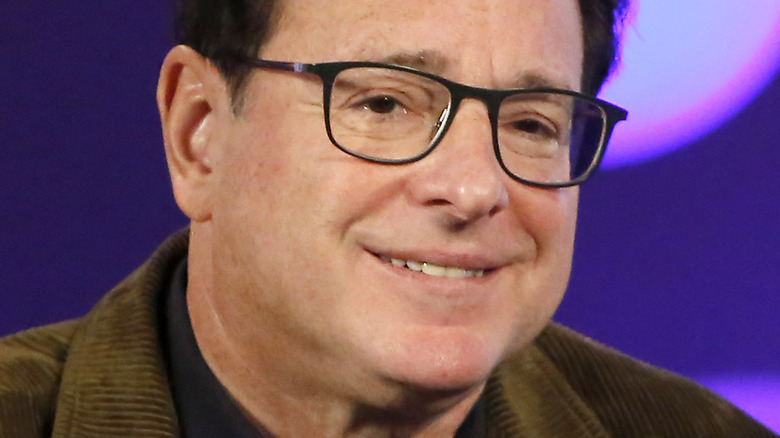 Rachel Murray/Getty Images
Everyone is still reeling from the sudden death of comedian and actor Bob Saget, but probably none more so than his widow, Kelly Rizzo. When news about Saget's death first broke, it didn't take long for tributes from his legions of fans and friends in the industry to start pouring in.
"Bob made us laugh until we cried. Now our tears flow in sadness, but also with gratitude for all the beautiful memories of our sweet, kind, hilarious, cherished Bob," his former "Full House" co-stars said in a joint statement. "He was a brother to us guys, a father to us girls and a friend to all of us. Bob, we love you dearly. We ask in Bob's honor, hug the people you love. No one gave better hugs than Bob."
Craig Thomas, co-creator of "How I Met Your Mother," a show for which Saget did voiceover work for nine consecutive seasons, shared how the actor was instrumental to the success of the series. "We cast a different actor's voice to be Future Ted because we liked the idea of Future You telling Past You that it's all gonna be OK, the ups...the downs...you will make it through," he wrote. "Thanks for telling us Bob... and making us feel that it's true." Seemingly everyone who knew Saget shared their piece, but his widow Kelly Rizzo didn't do so publicly until after his funeral.
Kelly Rizzo wants to continue Bob Saget's legacy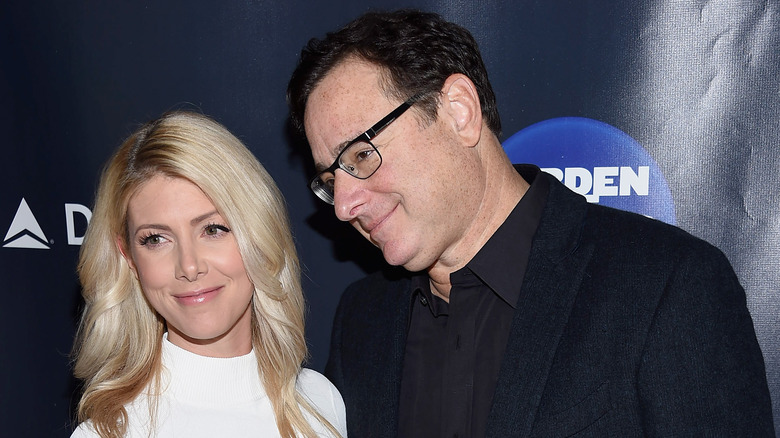 Dimitrios Kambouris/Getty Images
Shortly after Bob Saget had been laid in his final resting place, his widow Kelly Rizzo took to Instagram to share a heartbreaking, yet touching tribute to her husband that got fans feeling emotional. "My sweet husband," the "Eat Travel Rock" blogger wrote. "After much reflection this week, I'm trying, really trying, to not think I was robbed of time. But instead to think: How lucky was I that I got to be the one to be married to THE MOST INCREDIBLE MAN ON EARTH."
She went on to say that she doesn't have any regrets because what they had was special, and that they always reminded one another how much they loved each other. "I was the one who got to go on this crazy ride with him and be in his life these last 6 years," she continued. "I have no regrets. We loved each other so damn much and told each other 500 times every day... I know how much he loved me until the very last moment and he knew the same."
She ended her tribute by saying that she's going to make an effort to honor what he left behind. "It will be my mission to share how amazing he was with the world, and try in some small way to keep spreading his message of love and laughter," she said. "I also want to keep sharing how important the Scleroderma Research Foundation was to him. I just want to make him proud."