None Of Us Saw Alec Baldwin's Latest Legal Issue Coming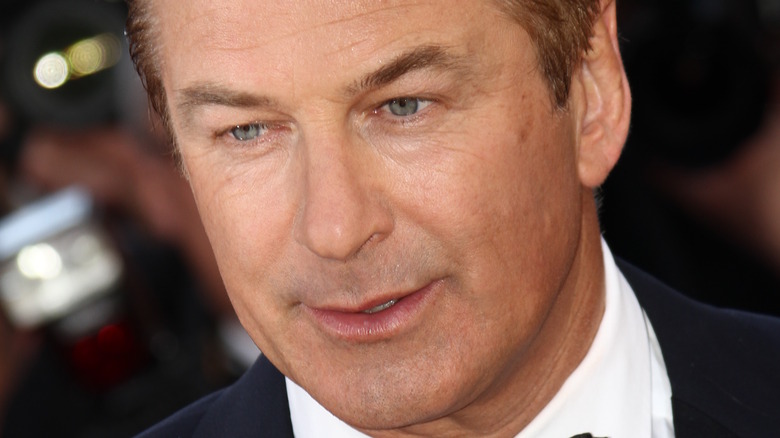 Denis Makarenko/Shutterstock
Alec Baldwin's latest legal issue is not something anyone expected. Baldwin found himself at the center of a scandal when he was involved in the fatal shooting on the set of the film "Rust" in October 2021, which claimed the life of cinematographer Halyna Hutchins. Despite being the one that held the gun in the incident, Baldwin has vehemently denied that he fired at Hutchins. "I would never point a gun at anyone and then pull the trigger, never," Baldwin said in an interview with ABC News.
Baldwin faces a lawsuit for his negligence handling the loaded gun, per the New York Post. Baldwin was later accused of not cooperating with the ongoing investigation into the shooting when he had not given his cell phone over to authorities. "Any suggestion that I am not complying with requests or orders or demands or search warrants about my phone, that's bulls***, that's a lie," Baldwin hit back at his critics on Instagram on January 8. Nearly a month after he was first asked to do so, Baldwin handed in his phone to authorities. "Alec did nothing wrong," Baldwin's attorney said in a statement, per NBC News. "It is clear that he was told it was a cold gun, and was following instructions when this tragic accident occurred. The real question that needs to be answered is how live rounds got on the set in the first place." Now, Baldwin is facing another lawsuit -– but it's for something that no one saw coming.
Alec Baldwin is being sued for defamation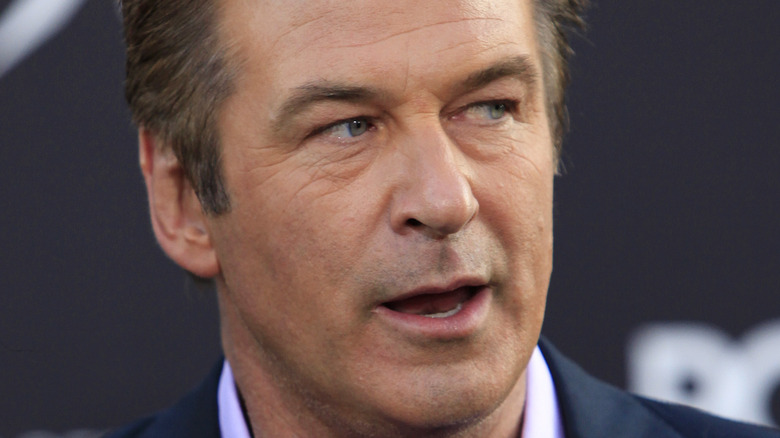 Joe Seer/Shutterstock
Unrelated to his involvement in the "Rust" shooting, Alec Baldwin is facing a lawsuit for defamation. The family of Rylee McCollum, a Marine killed in Afghanistan during the 2021 withdrawal of U.S. troops, is suing the actor for falsely accusing them of being insurrectionists, the New York Post reports.
Baldwin reportedly found McCollum's sister Roice on Instagram after the Marine's death and made a donation in his memory. Baldwin's feelings of generosity totally flipped, however, when Roice posted a series of "throwback" photos to Instagram from the January 6, 2021 demonstration in Washington, D.C. Baldwin reportedly messaged Roice, saying, "When I sent you the $ for your late brother ... I didn't know you were a January 6th rioter," according to an alleged screenshot obtained by TMZ. The actor then reposted Roice's photo on his own Instagram account, followed by 2.4 million users, and incorrectly described Roice as an insurrectionist. 
Baldwin's post targeted mass hate toward Roice, who claimed to have no involvement in the government overthrow. The Wyoming native took to Instagram to hit back at the haters the actor sent her way. "According to my new friends on the internet, aka alec baldwins cult, this is the symbol for white supremacy," she wrote under a photo of herself giving the camera her middle finger. Amid the news of the family's lawsuit against Baldwin, McCollum posted a cryptic message to Instagram that reads, "Never feel guilty for doing what's best for you."