Teresa Giudice Plans To Skip A Major Precaution In Her Next Marriage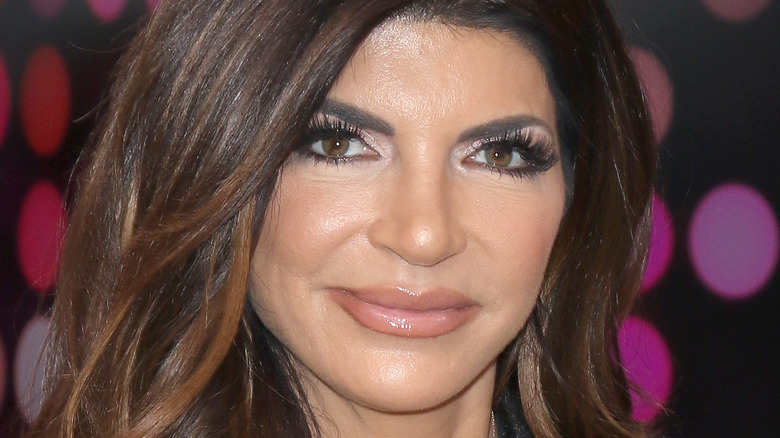 Jim Spellman/Getty Images
Teresa Giudice's divorce from her ex-husband Joe Giudice was one for the Bravo record books. Teresa has since moved on with her new fiance Luis Ruelas, but her recent revelation about their upcoming marriage is turning heads. 
But first, let's rewind to Teresa and Joe's downfall. While both stars of "The Real Housewives of New Jersey" served time in prison for mail, wire, and bankruptcy fraud, Teresa realized during Joe's time away in the slammer that their marriage was not going to work. To make matters worse, Joe was deported to his native Italy upon completion of his 41 month sentence. This, of course, complicated matters for their family — as Joe has been fighting to get back home to New Jersey so he can be with the four daughters he shares with Teresa: Gia, Gabriella, Milania and Audriana. 
In 2021, during an episode of "RHONJ," Teresa revealed the truth about her divorce. "I mean, it's so nice to be finalized, but I think our divorce is the easiest divorce in the whole entire world," she told Joe while chatting with him on the phone (via People). Teresa also stated that she "knew Joe would always do the right thing," because of their four daughters because "if he would hurt me, then they would be upset with him."
Now that Teresa is once again planning on walking down the aisle, her recent admission has fans worried she will wind up suffering.
Teresa Giudice is against getting a prenup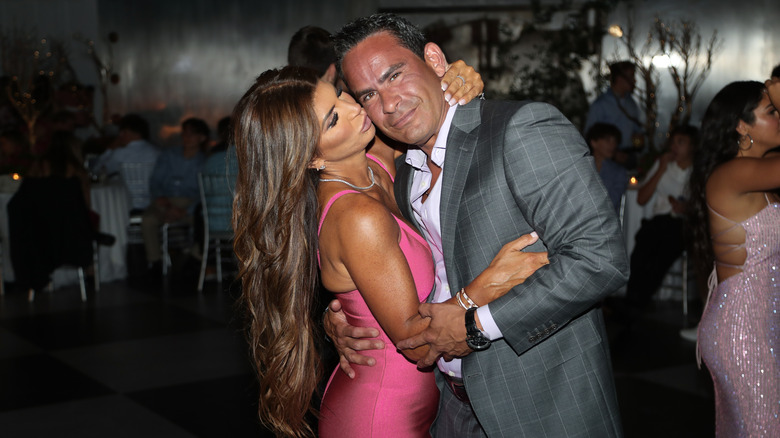 Manny Carabel/Getty Images
Teresa Giudice and her fiance Luis Ruelas aren't planning on signing a prenup, a move which is undoubtedly raising a lot of eyebrows (including Andy Cohen's). During a recent interview with Cohen on "Watch What Happens Live," when asked about it, Teresa revealed she has no intent of signing one (via Page Six). When Cohen seemed confused over the answer, Teresa's daughter Gia Giudice intervened by saying that her father Joe Giudice made her mother sign a prenup before their marriage. Gia shared (via Page Six), "I really didn't like that. My dad really did make her sign a prenup before the wedding. ... I don't know, I think my mom she's so high up that, she's not gonna want to take anything from from him, and I think he would never want to take from her." 
To make things even more awkward, after some pressure from Cohen and the audience, Teresa said that she would consider a prenup after all. She tried to defend herself by saying, "I have a past. He has a past. I don't care, and I want everybody to do the right thing because this is my home. Give me the respect, give him the respect. If not, I'm not going to be good." 
Seeing how Teresa lost all of her money during her first marriage, she probably has a better financial grip on things now. Fans just want to make sure she watches out for herself — and her finances.