Kristen Stewart's BAFTA Snub Has Everyone Saying The Same Thing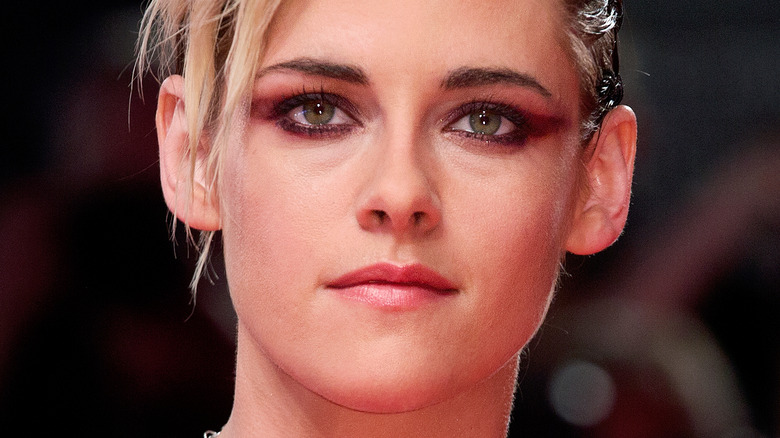 Andrea Raffin/Shutterstock
Critics have been clear that the Princess Diana biopic, "Spencer," includes one of the best performances of Kristen Stewart's career. "Spencer" made its debut at the Venice Film Festival and received a 5-minute standing ovation, per Insider. The film, which is about a weekend in which Diana realized that her marriage to Prince Charles was dead, has so far gotten an 83% rating on Rotten Tomatoes. 
"What must it be like for an actor to play a famous person, let alone one this impossibly famous?" critic Mark Feeney of the Boston Globe wrote. "The challenge starts with resemblance, and Stewart gets Diana's wounded-deer manner, the sulky eyes, the slight tilt of the head." Dominic Corry of the New Zealand Herald also opined, "Starring as Princess Diana in this uniquely unsettling film, Kristen Stewart delivers a performance that places her front and centre of the Oscar race."
While Stewart might be favored in getting an Oscar nomination for her role, apparently her performance in "Spencer" was not good enough for the BAFTAs, prompting a lot of fans to speculate about the reason why.
Did Prince William have anything to do with the snub?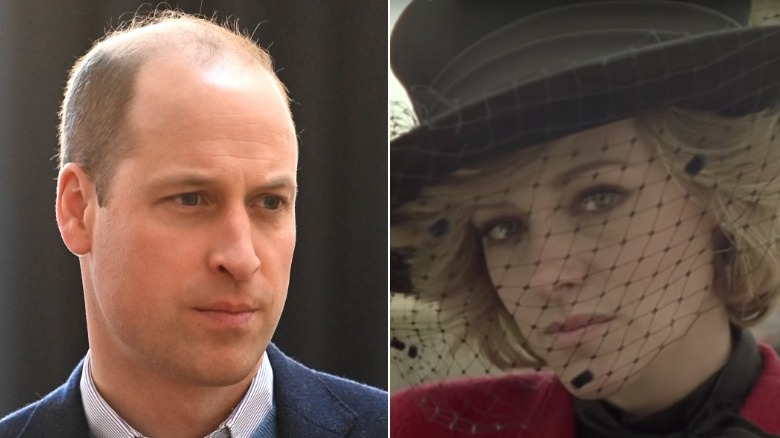 Wpa Pool/Getty Images, NEON
Social media has been on fire with theories as to why Kristen Stewart was snubbed out of a nomination for her performance in the Princess Diana film "Spencer." There's some suspicion that Prince William might or might not have had something to do with it, seeing how he has been President of BAFTA since February 2010, according to the Daily Mail. 
"Kristen Stewart not getting a BAFTA nom is because Prince William is its President & he's known to be a petty little man. Emma Corrin & Olivia Colman didn't receive nominations for their roles in The Crown & Olivia is once again snubbed this year despite an incredible performance," one person tweeted. Daily Mail editor Richard Eden also tweeted, "BAFTAs president Prince William will be relieved that he no longer faces the prospect of having to watch Kristen Stewart win an award for playing his mother, Princess Diana."
Previously, William has reportedly been frustrated with shows such as Netflix's "The Crown" for the way his parents Prince Charles and Diana have been portrayed on the small screen. "Spencer" has also already been met with controversy for its depiction of self-harm and bulimia, with royal expert Penny Juror empathizing with William's potential distaste for the movie. For William, some would say it pays to be the future king of England — or the President of a major film association, right?