Ireland Baldwin's Slam Against The Media Stirs Up Strong Reaction From Hilaria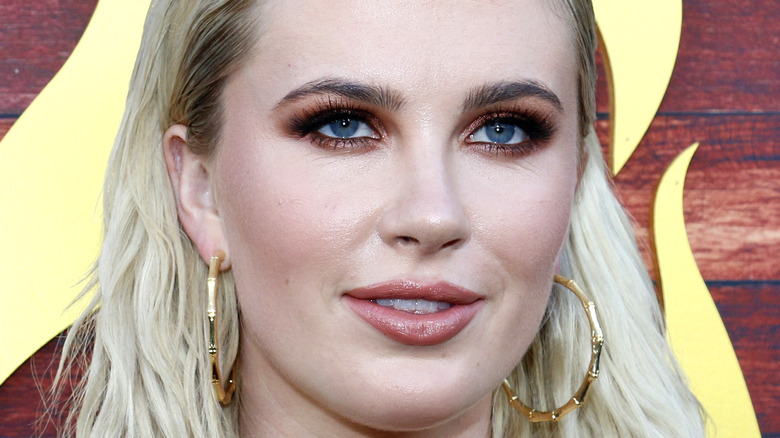 Tinseltown/Shutterstock
Ireland Baldwin is speaking her truth. The star made a TikTok display how she perceives her relationship with the press and how they paint her in a bad light, calling her names like "fat." The video was set to The Ting Tings' hit "That's Not My Name," which has gone viral on the social media platform. The model also shared the TikTok on her Instagram feed and included a lengthy caption to express her feelings on the matter.
"I can't even tell you how much time I've wasted worrying about headlines and comments. Can you believe that? Can you believe how much control we give others and how much power we give their narratives," Ireland shared. "The media is one giant garbage dump, and I could give less of a sh** what they call me... I know who I am for the first time in a long time, and I'm excited to show you what I've been working on," she stated, adding that while her work would likely be compared to parents Alec Baldwin and Kim Basinger, she's proud of the person she's become.
Ireland closed the post by stating that she doesn't care what the media thinks of her, and the rant has been receiving a lot of praise from fans, including Ireland's stepmother, Hilaria Baldwin.
Hilaria Baldwin says she loves Ireland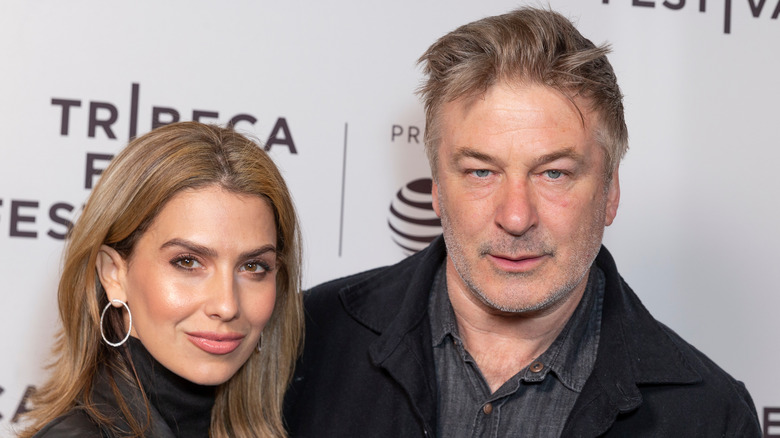 Lev Radin/Shutterstock
Ireland Baldwin had her soapbox moment, and Hilaria Baldwin is here for it. The model's Instagram post has received thousands of views and nearly 1,000 comments, with many people applauding her for having the courage to stand up for what she believes in. Hilaria was pretty quick to throw her support behind her stepdaughter in the sweetest way. 
"Love you, Ireland, speak up against senseless bullying. It is abusive, and those who partake are abusive people," Hilaria wrote in an Instagram story. "Those who do it for fun and those who do it for money and attention. It is a cruel, toxic, and ugly culture that you are helping to change. Proud of you, my bonus daughter." This is not the first time that Hilaria has commented on Ireland's Instagram feed, and it likely won't be the last. In December, Ireland shared a sweet post dedicated to her mom, Kim Basinger, that wished her the happiest of birthdays. Hilaria commented on the video to rave over the mother-daughter duo's uncanny resemblance. "Beautiful twins. Happy birthday...glad she was born for so many reasons AND that she made you, so I can love you and squish you and keep you too," she gushed.
As fans know, Alec Baldwin and Hilaria share six children together. Alec had only one child, Ireland, with Basinger. They definitely seem like they all get along, making for a nice, blended family.