Kylie Jenner's Name For Her Baby Boy Surprises Fans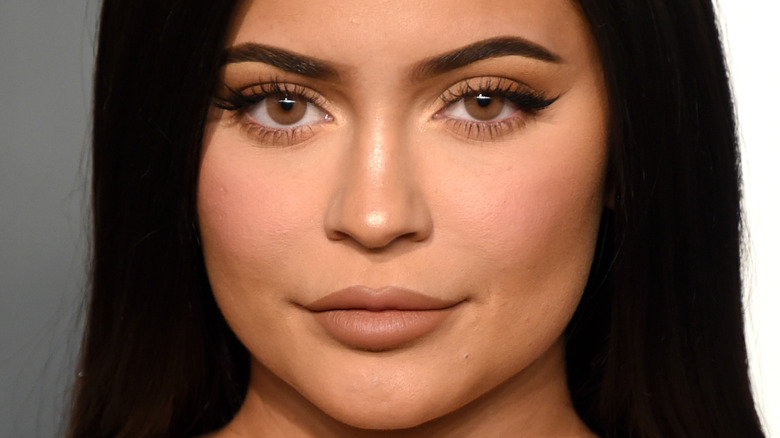 John Shearer/Getty Images
Kylie Jenner's son's name is something no one saw coming. Kylie announced her baby boy's arrival with a sweet post on Instagram, showing her newborn holding hands with her daughter Stormi Webster, whom she also shares with boyfriend, rapper Travis Scott. The mom-of-two revealed her son's special birthday, 2/2/22, in her announcement, leading many to believe he would have a name inspired by the angel numbers in his birthdate.
Fans were convinced Kylie's baby was named Angel after the reality star's friends and family celebrated her boy's arrival in her Instagram comments. "Angel baby," Kylie's BFF Stassie Karanikolaou wrote in congratulations, with Kylie's momager Kris Jenner writing, "Angel Pie." Eagle-eyed fans also spotted the phrase "Angel Baby" embroidered on a cross stitch hoop at Kylie's all-white baby shower.
While the evidence certainly built a strong case for fans' theory, it seems Kylie tends to use "angel" as a pet name for both her children, as she referred to Stormi as her "angel baby" back in 2018. Now that Kylie has announced what her baby boy goes by, fans are shocked by the name she chose — and the news is getting big reactions.
Kylie Jenner's new baby name sparks mixed reactions
Kylie Jenner revealed her son's name, Wolf Webster, with a simple text slide on her Instagram Story February 11. Totally different from the name fans expected, "Angel," the internet is torn over Kylie and Travis Scott's chosen moniker for their son. "Stormi and Wolf Webster is not what I predicted," one Twitter user voiced. "Naming a human child Wolf is certainly a choice," one skeptical Redditor wrote in response to the name reveal.
Other netizens weren't so kind about the big announcement. "KYLIE WTF," one fan wrote in reaction on Twitter. "It's her and Travis's choice but respectfully, I hate it," one internet user explained on Reddit. "Girl what were you thinking," another Twitter user questioned. As with other viral headlines, the reveal of Wolf Webster quickly became a meme after Kylie's post. "Kylie is team jacob confirmed," one Twitter user chided of Kylie's possible viewership of the Twilight series. Other fans were reminded of a cringe-worthy moment from the Netflix series "You," when Victoria Pedretti's character expressed her love by saying, "I wolf you."
Kylie's daughter Stormi is reportedly "very gentle" with Wolf and "doing well" after his arrival, per People. With the whole Kardashian-Jenner crew, it's clear baby Wolf is already part of a strong pack.