Inside Teddi Mellencamp's Relationship With Her Dad John Mellencamp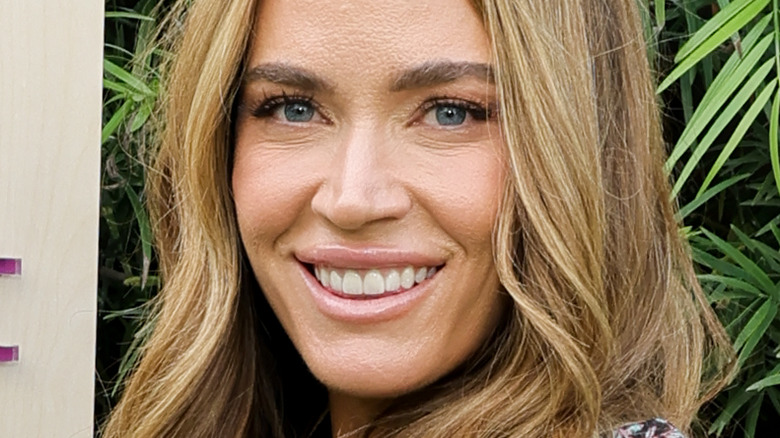 Matt Winkelmeyer/Getty Images
For years, Teddi Mellencamp has been a reality star and socialite, but what some people may not know is that she is the daughter of a very famous couple. Her father is Rock-and-Roll Hall of Famer John Mellencamp, who has won a Grammy and earned over 13 Grammy nominations, per IMDb. Teddi is the daughter from his marriage with his second wife, actor Victoria Granucci. They broke up when Teddi was just 13 years old.
Years later, Teddi then went on to star on "The Real Housewives of Beverly Hills" and stirred the pot for three seasons. She was sadly fired from the franchise in 2020, but still appeared on the 2021 season as a "guest."
In 2021, Teddi opened up about having a traumatic childhood, which has caused her to lose all of her memories from before she was in the 8th grade. Although she doesn't remember her exact experiences from her childhood, it seems that her family was ever supportive of her life and career. But what was it like for Teddi to grow up with a rock star and a music video vixen as her parents? Did she ever feel like she was living in her father's shadow growing up?
How John Mellencamp's love life impacts Teddi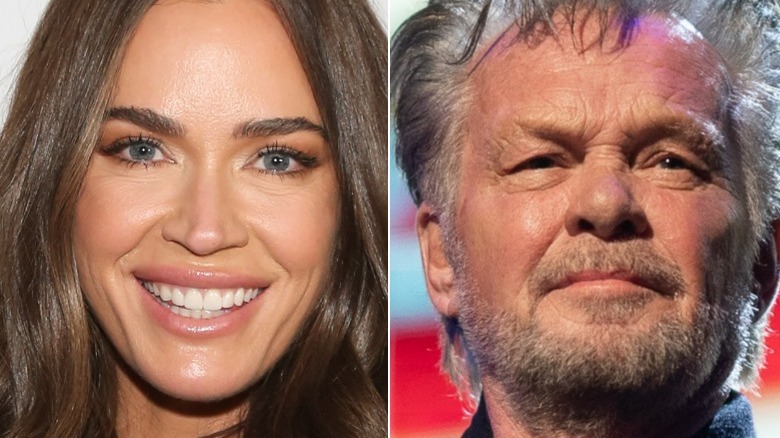 Paul Archuleta, Mark Sagliocco/Getty Images
When Teddi Mellencamp was on "The Real Housewives of Beverly Hills," she often discussed the ways her famous last name has followed around her in Hollywood. But even though her background has held her back in some aspects, Teddi is definetly a star in her own right today.
The Mellencamp family is tight-knit and always supportive of each other. After John's marriage to Teddi's mother, he had several high-profile relationships. In an interview on Julie Chen Moonves' spiritual Instagram show "#God101," Teddi revealed that she certainly had opinions on her father's relationships, such as with actor Meg Ryan. "I loved her so much. They were together for eight or so years," Teddi told of their on-and-off relationship. "They lit each other up and I think they really respected each other and really had fun with each other and I love her."
Teddi even revealed to E! News that she was "fielding DMs" from single women who were using her to get to John. Dina Lohan, Lindsay Lohan's mother, was apparently one of these single women! About John's ideal partner, Teddi said on "#God101," "I think he needs to be with ... someone who can take a joke. You can't take yourself too seriously in our family. If you're not being teased in our family you're not being liked." So in order for a potential romantic relationship to work, the candidate must first pass the Mellencamp family test!
John Mellencamp keeps up with Teddi and her kids
One of the potential partners to pass the Mellencamp family test was Teddi's husband Edwin Arroyave. Over the years, they have three children together: Cruz, Slate, and Dove. And Teddi's kids have a close relationship with their grandfather, John. The little ones call John "Peepaw," according to Teddi's Instagram post. Teddi and her kids even share their patriarch's striking blue eyes.
And these days Teddi is doing more than ever, so John has been voicing his constant support for whatever venture his daughter decides to follow. On February 22, Teddi and 10 other high-profile figures entered into the third season of "Celebrity Big Brother." This means that Teddi had no contact to the outside world, but John was sure to keep an eye after her kids while she was away. "A television show that Teddi is on premieres tonight. I don't know what she's doing, but I'm proud of her and hope she achieves her goals," John wrote on Instagram.
Unfortunately, Teddi was backstabbed and ended up being the first out of the competition, so at least she was able to get back to her family and her father sooner than later.