How Much Does Anderson Cooper Really Make At CNN?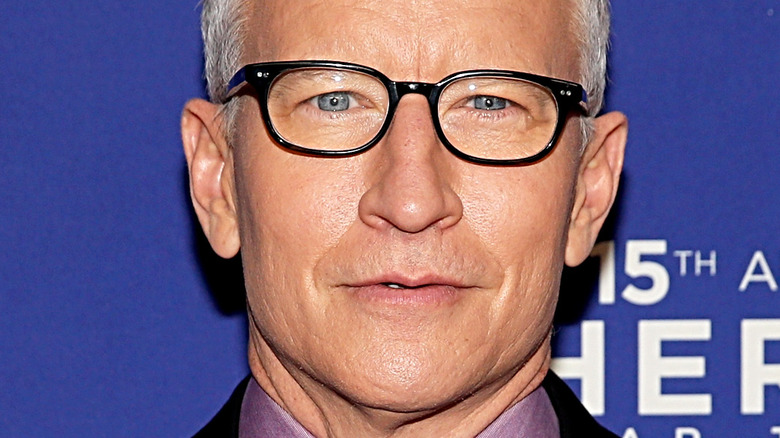 Dominik Bindl/Getty Images
Journalist and correspondent Anderson Cooper has had a remarkable career in the news and television industry for 30 years. Since his beginnings as a reporter for "Channel One News," Cooper has appeared in notable shows such as "World News Now," "ABC News," and CNN's New Years Eve specials. He has also won over eight Emmy awards, a GLAAD Media Award, and more, per IMDb. The silver fox serves as an inspiration to the LGBTQ+ community ever since Cooper came out as gay in 2012; He even made history as the "first out gay man to moderate a presidential debate," per The Washington Post.
Today, Cooper hosts his own program on CNN, "Anderson Cooper 360," which has been on the air since 2003. Despite Cooper being diagnosed with dyslexia at a young age, he has become one of the most highly paid journalists in America.
So, how much does CNN pay Cooper for his hosting spot?
Anderson Cooper's fortune is decades in the making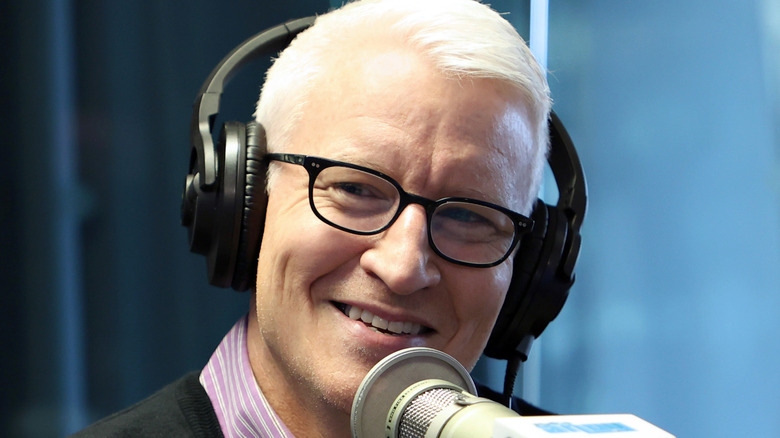 Cindy Ord/Getty Images
Anderson Cooper has been a mainstay on CNN since 2001 and certainly has seniority over many others on the network. That seniority is certainly shown through the big bucks that CNN pays him; Cooper makes a whopping $12 million a year and his net worth is over $50 million, per Celebrity Net Worth.
Although he has made his own large sum of money, Cooper actually comes from a wealthy, famous family. Cooper's mother, Gloria Vanderbilt, was a descendant of oil tycoon Cornelious Vanderbilt. Before she passed, Vanderbilt made it known to Cooper that he would not be inheriting any Vanderbilt fortune after she died. Cooper told Howard Stern in 2014, "My mom's made it clear to me that, like, there's no trust fund. There's none of that."
Unbeknownst to Cooper, it turned out that Vanderbilt left most of her money in his care when she died in 2019. According to Page Six, Cooper received her entire estate save for her apartment, which came out to less than $1.5 million.
Will Anderson Cooper's kids get inheritances?
Ultimately, Anderson Cooper says that he is glad he did not have a trust fund to fall back on growing up because it motivated him to work harder, per his interview on the "Morning Meeting" podcast. Cooper continues this philosophy today with his young son, Wyatt Morgan Cooper. "I don't believe in passing on huge amounts of money," Cooper explained. "I'm not that interested in money, but I don't intend to have some sort of pot of gold for my son."
Even with a $12 million payday, Cooper revealed on "The Late Show with Stephen Colbert" that he is pretty frugal with his money. "My son is entirely wearing hand-me-downs from Andy Cohen's son," Cooper spilled. "I'm inherently cheap, I like a good value." He continued, "First of all, it's a pandemic, I was planning on kind of going shopping, which I hate to do ... And so, yeah, he just gave me all the clothes. I wanted my son to be like a Depression-era child who grows up wearing hand-me-down clothes."
So, despite the multi-million dollar payday he receives, Cooper plans to make sure Wyatt and his younger son, Sebastian Luke, can forge their own way.