Erika Jayne Gets Another Curve Ball With New Lawsuit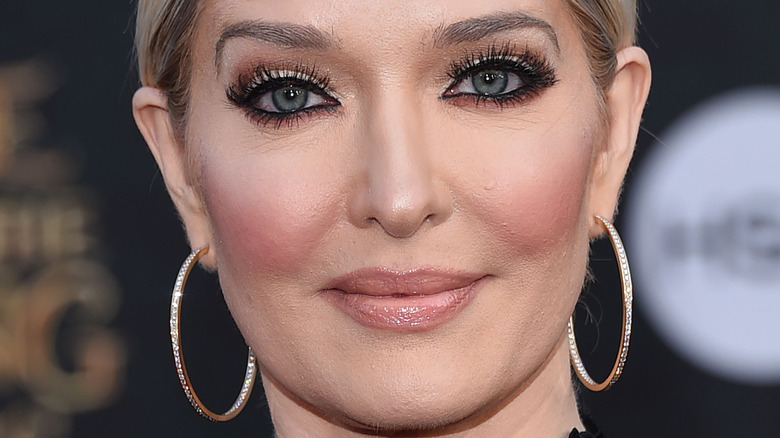 DFree/Shutterstock
With the ongoing litigation against her, it's definitely "XXPEN$IVE" to be Erika Jayne. The "Real Housewives of Beverly Hills" star has been embroiled in scandal since the news broke that her estranged husband, formerly esteemed LA lawyer Tom Girardi, had allegedly embezzled from the victims he represented as clients over the years. Erika was named in a $25 million lawsuit for allegedly accepting money from Tom's now-bankrupt law firm into her company, EJ Global LLC, according to TMZ. The allegations coming to light coincided with Erika announcing her divorce from Tom, who is 32 years her senior, after over 20 years together.
Fans watched Erika struggle with her new reality on "RHOBH" Season 11 as her co-stars and viewers alike questioned her involvement in Tom's wrongdoings. While many believed the accusations that the housewife used Tom's scams to fund her lavish lifestyle seen on the show, Erika denies knowing anything about how Tom handled their money. "I'm trying to, much like everyone else around me, figure out what the f**k happened in the law firm and in my personal life and the things that I'm finding out," Erika explained at the "RHOBH" Season 11 reunion. "There are moments I am overwhelmed, I am sad, I am heartbroken. Then I am bewildered, truly, where I'm like, 'What was real?'"
The legal drama for Erika is far from over, as she was just thrown another curve ball by being named in a new lawsuit.
Erika Jayne is accused of helping scam fraud victims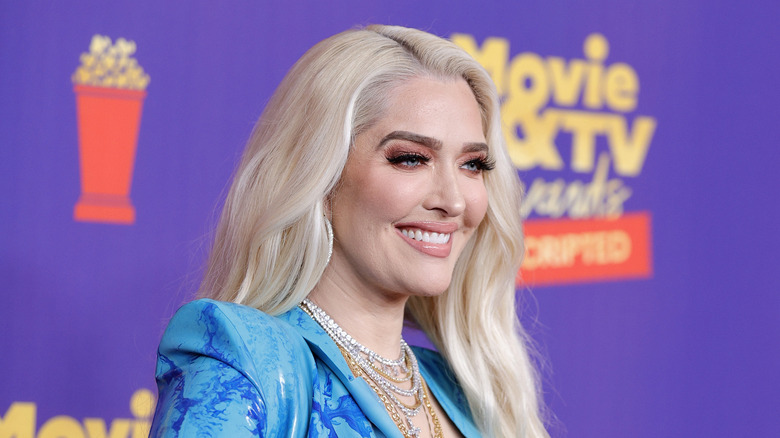 Amy Sussman/Getty Images
Erika Jayne and her company EJ Global have been named in a $2.1 million lawsuit for her alleged involvement in Tom Girardi's fraudulent schemes against his legal clients, People reports. The suit is filed by former clients of Tom's whom the ex-lawyer allegedly ripped off after helping their family win a large court settlement years ago. According to court docs obtained by the outlet, the plaintiffs believe Erika "aided and abetted" Tom's scheme to rip off his clients and co-counsel and was aware that victims were "funding her notoriously lavish lifestyle" shown on the hit Bravo series. Erika's lawyer maintained her innocence in a statement to the mag, calling the suit an "effort to blame Erika for the conduct of others in which she had no part."
In compliance with a court order, Erika recently turned over earrings priced at over $750,000 as the investigation into Tom's bankruptcy case continues, Fox News reports. Erika also celebrated a small legal victory when she was dropped from a $2 million lawsuit filed on behalf of airplane crash victims Tom allegedly ripped off, reports BuzzFeed News. However, lawyers involved in the case vowed to refile the Illinois suit in California. "No chance we are letting @erikajayne off the hook, especially given the evidence we have found," class action lawyer Jay Edelson clarified on Twitter, later adding, "We believe we can prove she benefitted from Tom's ponzi scheme."