Jake Gyllenhaal Gives A Rare Update About His Relationship With Jeanne Cadieu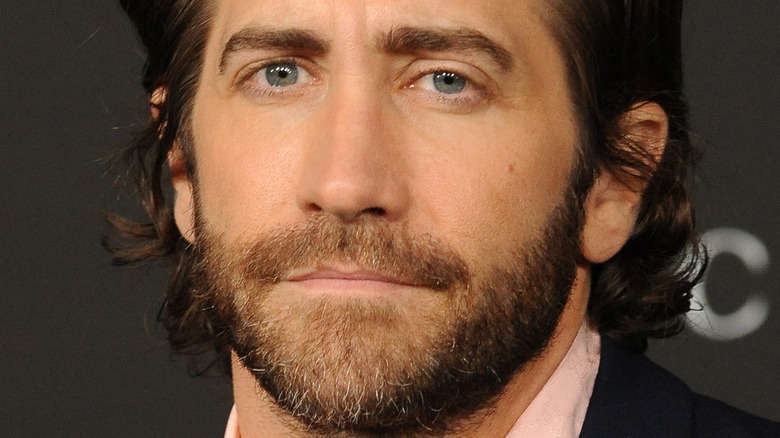 Tinseltown/Shutterstock
Jake Gyllenhaal isn't exactly comfortable shining a spotlight on his private life. This award-winning actor is known for his work in movies such as "Brokeback Mountain," "Donnie Darko," and "Spider-Man: Far From Home," and keeps his off-screen life on the down-low. So, although there's speculation about Gyllenhaal's role as the muse in Taylor Swift's "All Too Well," he doesn't usually have much to say about his love life.
We know he's dated his fair share of starlets from Natalie Portman to Reese Witherspoon, but we rarely hear from him on his great romances — though it seems that Gyllenhaal is more inclined to settle down based on a 2020 interview he did with Vogue UK. He told the magazine he was lightening up as he gets older and turning attention to things other than work: "...seeing life as something that is, you know, fleeting, and the world being as it is now. I've turned to my family, I've turned to my friends and I've turned to love. I'm a little less interested in the work, I would say, and more interested in that."
Per The Famous People, Gyllenhaal and French model Jeanne Cadieu have been attached since meeting in London in the summer of 2018. Now that he's a few years into his relationship with Cadieu, Gyllenhaal's devotion to his lady love is becoming clearer. He's even starting to open up about the special kind of relationship they have — in small doses, of course.
Jake Gyllenhaal says girlfriend Jeanne Cadieu is 'family'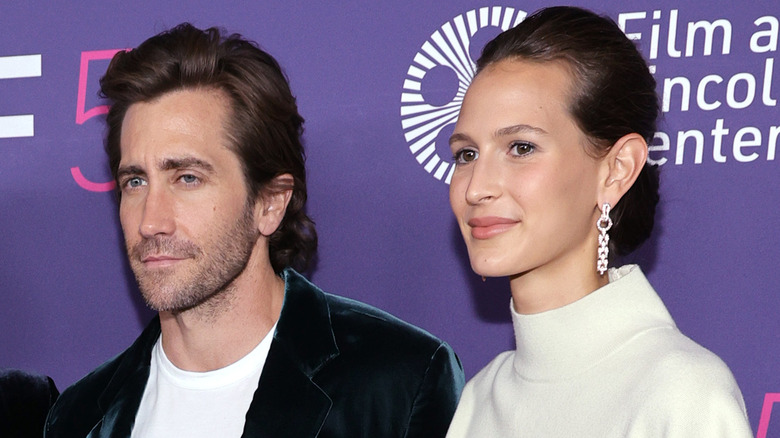 Jamie Mccarthy/Getty Images
While 2020 was a bizarre year for everyone, even Jake Gyllenhaal told Esquire that he jumped on the baking train and started making sourdough bread. He and his girlfriend of nearly four years, Jeanne Cadieu, spent the first few months of lockdown living in Jamie Lee Curtis' (Gyllenhaal's godmother) guesthouse, per the magazine. By September 2021, Gyllenhaal and Cadieu made their first red carpet appearance beside one another.
Gyllenhaal told Esquire of the special relationship he has with Cadieu. "In a lot of ways, we're family," he told the magazine. "I'm in a relationship that is full of love and support. I feel so at ease." He also added that his life is "wonderful" and his relationship is "truly wonderful," two things that the quarantine period helped him realize. An insider confirmed to US Weekly that the couple is "pretty serious" after taking their relationship slow.
We're glad to see that, in addition to finally being appreciated for his acting chops, Gyllenhaal is getting the kind of romance many people only dreams about. A low-key, comfortable relationship for a low-key guy seems like a great match to us! We can't wait to see what the future holds for these two reserved love birds.