How Michael Weatherly's On-Set Behavior Caused Trouble For CBS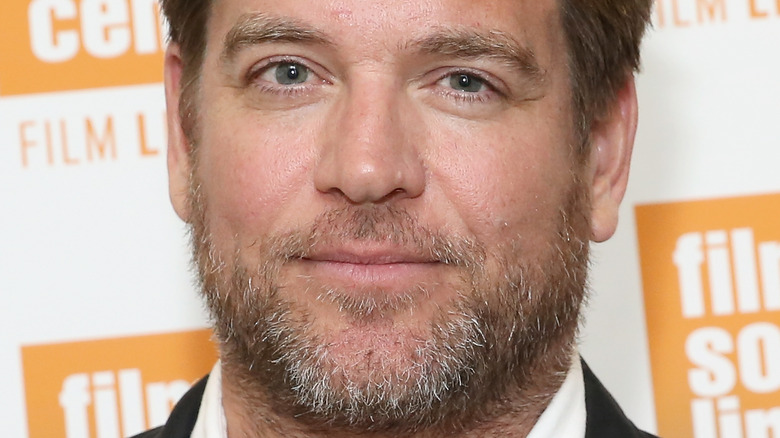 Monica Schipper/Getty Images
The following article includes allegations of sexual harassment.
Michael Weatherly was one of the biggest stars on the franchise series "NCIS," playing Anthony Dinozzo. The Hollywood Reporter notes that the CBS series remains one of the top TV shows globally. "NCIS" is "licensed in more than 200 countries and territories," spinning off into "NCIS: Los Angeles," "NCIS: New Orleans," and the newest show, "NCIS: Hawaii." Weatherly was a fan-favorite on "NCIS" due to his character's romance with Cote de Pablo's character, Ziva David. Weatherly and de Pablo's on-screen chemistry was so intense, many fans thought the actors were dating in real life!
Fans were heartbroken when Weatherly left the CBS series after the 2016 season. But even though the actor was an emotional "mess" leaving "NCIS" after 13 years, Weatherly told TV Insider it was time to leave. "I meet 20-year-olds who were in first grade when we started. Basically, their entire lives they've known me as 'Hey, you're on television, playing that guy.'" But in 2016, after leaving the hit CBS series, the handsome actor announced he would star in a new series at the network called "Bull." 
Working on two hit shows at CBS has boosted Weatherly's net worth, as Celebrity Net Worth reported the actor has a whopping $45 million in the bank. However, the actor's on-set behavior on "Bull" caused big trouble for CBS.
Michael Weatherly's Bull was a big hit and big headache for CBS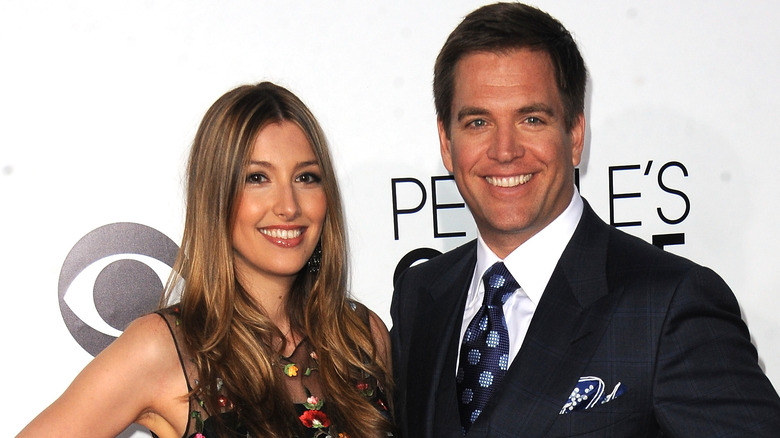 Albert L. Ortega/Getty Images
Michael Weatherly's "Bull" was a big hit for CBS when it launched in 2016. CBS reported that Weatherly's character, Jason Bull, was "loosely based" on the early part of Dr. Phil McGraw's career as a jury consultant. But "Bull" was also a headache for the network. In 2018, The New York Times reported that CBS agreed to a confidential settlement with "Bull" actor Eliza Dushku, paying her $9.5 million. The settlement was the amount the network determined Dushku would have earned if she was a cast member on "Bull" for four seasons. Dushku claimed that once producers decided her character would be the on-screen love interest of the titular Jason Bull, Weatherly "remarked on her appearance and made a rape joke and a comment about a threesome." The Times reported that after Dushku confronted Weatherly about his behavior, she was fired from the series.
Weatherly addressed the situation with Dushku in a statement: "When Eliza told me that she wasn't comfortable with my language and attempt at humor, I was mortified to have offended her and immediately apologized. After reflecting on this further, I better understand that what I said was both not funny and not appropriate. I am sorry and regret the pain this caused Eliza." In 2021, Deadline reported Dushku testified before the House Judiciary Committee about her experience being "fired in silence" from "Bull," and urged Congress to pass laws to protect more women against sexual harassment.
Some wonder why Bull continued after Eliza Dushku's settlement
Jemal Countess/Getty Images
In 2019, Eliza Dushku wrote a 2,300-word column for The Boston Globe about her experience on the "Bull" set and how she felt victimized at work. "What is hardest to share is the way [Michael Weatherly] made me feel for 10 to 12 hours per day for weeks," she wrote. "This was classic workplace harassment that became workplace bullying. I was made to feel dread nearly all the time I was in his presence. And this dread continues to come up whenever I think of him and that experience." After her heartfelt piece in the Globe, many wondered why "Bull" could go back on the air after the $9.5 million CBS settlement.
Some pointed out that Weatherly's abusive behavior towards Dushku was part of a pattern of shady behavior. CheatSheet reported that Weatherly dated Jessica Alba when she was 18 and the actor was 30. The two actors dated for four years and got engaged on Alba's 20th birthday. After the couple split, Alba told Star Pulses, "I don't know [why I got engaged]. I was a virgin. He was 12 years older than me. I thought he knew better." But on January 18, Weatherly announced his decision to leave "Bull." Weatherly tweeted, "I've decided it's time to pursue new creative challenges and bring his story to a close." We will be watching to see what Weatherly does next, but it appears his time as the star of "Bull" has come to an end.
If you or anyone you know has been a victim of sexual assault, help is available. Visit the Rape, Abuse & Incest National Network website or contact RAINN's National Helpline at 1-800-656-HOPE (4673).