Elon Musk Says He Will Help Out Ukraine In An Unexpected Way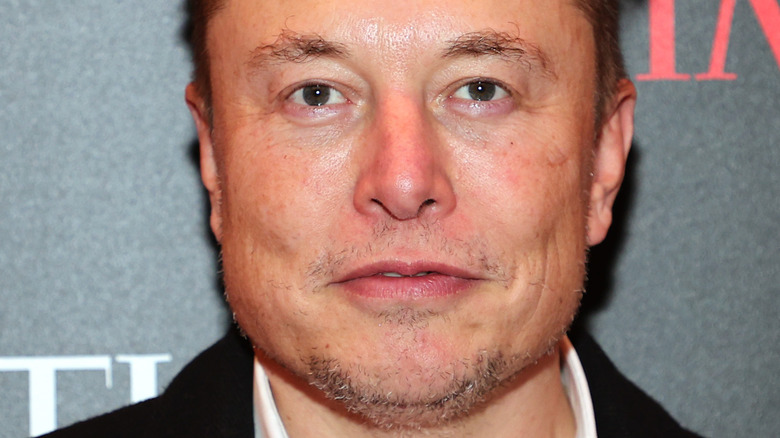 Theo Wargo/Getty Images
The ongoing crisis and bloodshed by Russian military troops in Ukraine has prompted many leaders, public figures, and even celebrities to speak out about the carnage and offer their support. Hollywood star Angelina Jolie has spoken out about Ukraine, as have both Barack and Michelle Obama. "Dancing With the Stars" alum Maksim Chmerkovskiy has been sharing wrenching updates from his native homeland, and has even revealed that he was arrested on the streets of Ukraine. In a February 28 post on Instagram, Chmerkovskiy said, "At one point I got arrested but again all good, promise. That was probably the least traumatizing moment in this whole thing as far as Ukraine is concerned, but for me, it was just a reality check."
While it seems like the situation in Ukraine might possibly get worse before it gets better, Elon Musk has just stepped up to help those caught in the crossfire in the most surprising way.
Elon Musk switched on the Starlink satellite network for Ukranians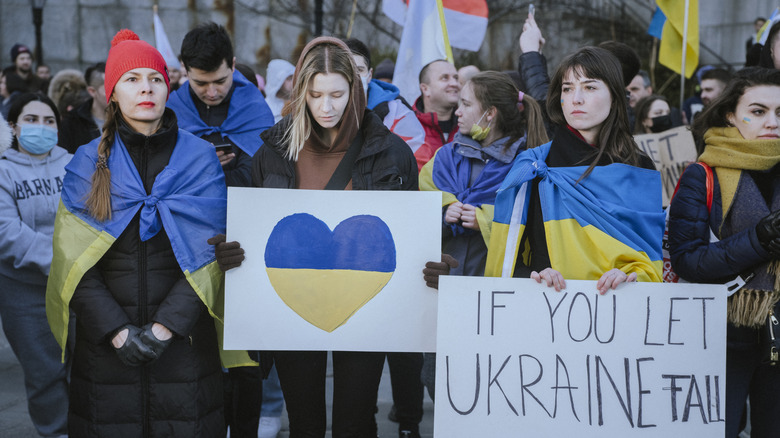 Bloomberg/Getty Images
Because information is king, and because the internet and social media are just as vital to Ukrainians as the weapons they are holding to defend themselves, Elon Musk has just stepped up to the plate an in a major way. According to the Daily Mail, when Ukraine's Vice Prime Minister Mykhailo Federov asked him to switch on his Starlink satellite network so locals could access the internet with the possibility that Russia might destroy their local telecoms system, Musk swiftly replied on Twitter, "Starlink service is now active in Ukraine. More terminals en route."
People responded praising Musk. One apparent employee of Musk's tweeted, "Ladies and gentlemen, that's my boss and he's probably crazy but he is also one of the most decent human beings on the planet. And no matter what the press wrote, I never doubted it." Another wrote, "Go SpaceX ! Elon Musk isn't crazy the rest of the world just hasn't caught up with him yet!" This just goes to prove that heroes drive Teslas, too.