Royal Author Makes Heartbreaking Claim About The Queen And Lilibet Diana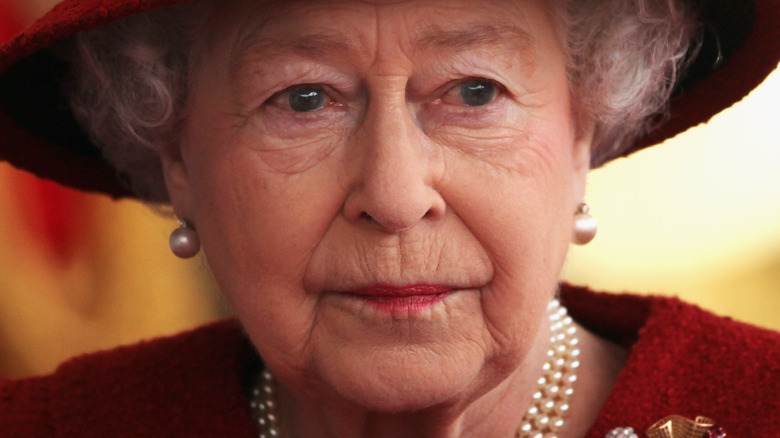 Dan Kitwood/Getty Images
Everything we know about Prince Harry's latest legal battle suggests that he and Meghan Markle may not be returning to the U.K. anytime soon. In fact, one royal biographer believes that Harry won't visit the U.K. and not just because he's concerned about his family's safety, but also because of the royal drama that his upcoming memoir might create. 
In January 2022, royal biographer and expert Tom Bower told Closer, "I think Harry won't come back because he knows he cannot face his family, and be pleasant with them, knowing what he's written about them in that book." He further added, "How can Harry come back and pretend it's all fine? The worst of what he will say is yet to come."
While there's no doubt that Harry's trip back to the U.K. has long been overdue, it looks like the Duke and Duchess of Sussex's decision to stay home in California might be hurting Queen Elizabeth the most.
Queen Elizabeth is desperate to meet Lilibet Diana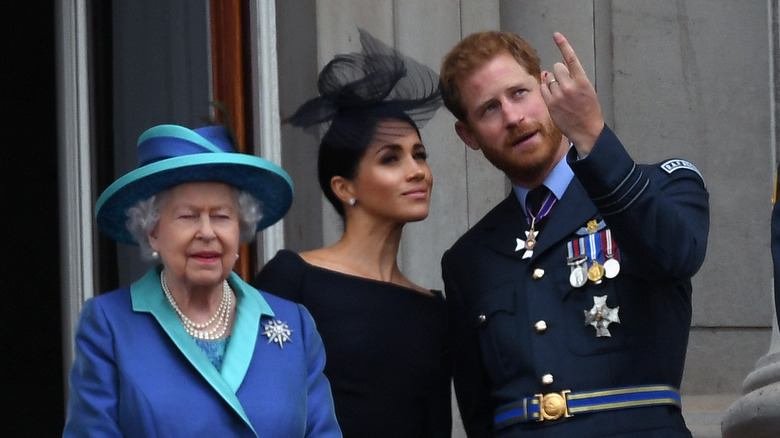 Anwar Hussein/Getty Images
According to Express, the last time that Queen Elizabeth perhaps got to see great-grandson Archie "in the flesh" was back during the fall of 2019, which was the last time that the young royal was back in the U.K. and before Prince Harry and Meghan Markle decided to spend their Christmas holiday in Canada that year. And while Meghan was last in the U.K. during March 2020 for her last royal engagement, Harry took two solo trips back home: one was for his grandfather Prince Philip's funeral and the other was for the unveiling of a Princess Diana statue. 
That said, Harry and Meghan's daughter Lilibet Diana was born in June 2021 in California but has yet to meet her great-grandmother Queen Elizabeth, which is reportedly giving the monarch the sads. At least that's what royal author Brian Hoey claims, telling Express, "I have heard from people I know within the Royal Household she really would desperately like to see the baby in this way ... I think she would love to, I wonder whether it is going to happen." 
Hoey also added that a royal reunion could help heal the rift that's between the Sussexes and the rest of the royal family. In other words, it's going to take more than naming their daughter after the queen to mend this internal royal family conflict.