Savannah Guthrie Announces Surprising Career Move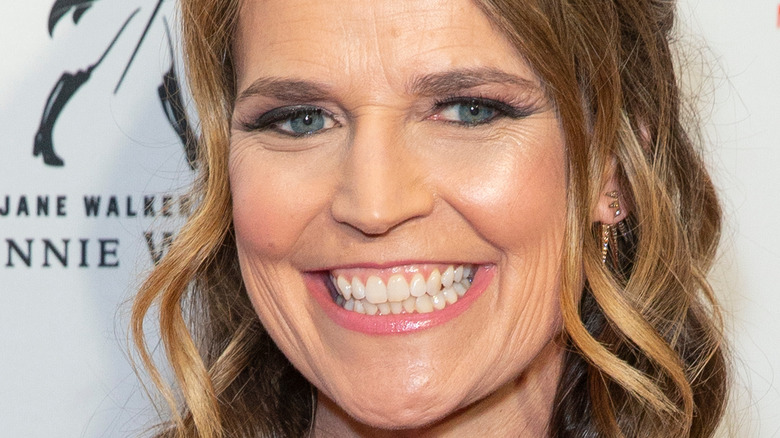 Lev Radin/Shutterstock
Savannah Guthrie is most well-known for being one of the co-anchors on the "Today" show, and she's had a successful career in journalism. According to Biography, the star began her career at "Today" in 2011, and she quickly worked her way up, earning the spot of anchor alongside Matt Lauer in 2012. During her time on the hit morning show, we've seen Guthrie do a variety of things, from interviewing some of the hottest celebrities in Hollywood to covering sporting events like the Olympics. Of course, she also dabbles in political reporting from time to time as well.
The landscape of NBC's morning show took a turn amid the COVID-19 pandemic when many of the "Today" anchors were working remotely, reporting from their own homes. Eventually, things got back to normal but in January, Guthrie shared with fans that she had contracted the virus. "Trading places with @hodakotb! She is back in studio and is now negative, and now I just tested + for covid! So working from home a few days. Feel good, just a few sniffles!" she wrote on her Instagram feed, adding, "no I haven't turned blue — that's my broken monitor." Luckily, the talk show host made a full recovery and was able to get back to the studio, just like her co-anchor, Hoda Kotb.
Now that Guthrie is back in action, she had some big news to report to fans.
Savannah Guthrie is cooking something up ... literally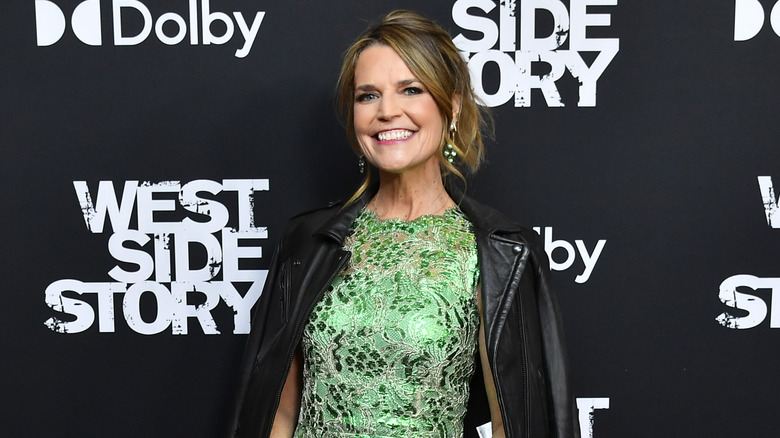 Roy Rochlin/Getty Images
Once again, Savannah Guthrie is proving that she is a jack of all trades. While she will still be at her post on the hit morning show, the host took over the "Today" show's Instagram to share a video composed of short clips of herself and special guests in the kitchen. She wasn't shy about sharing how she's learning the basics, like frying an egg, as she announced her new cooking show.
"Hi, all, it's Savannah. If you've watched TODAY over the years, you're probably aware that I don't know the first thing about cooking... until now!" she wrote. "I'm finally tackling the impossible and hosting my own cooking show "Starting from Scratch." Join me and actual, real-life, (patient) chefs each week as I learn the kitchen basics — and heat up recipes that you can make at home." According to the star, the show premiered the same day as her update. Fans seemed thrilled with Guthrie's latest career move, and many applauded her for taking the leap. "Good luck Savanna [sic]! You got this & love your funny real personality!" one person wrote.
On the "Today" website, Guthrie penned an essay on why she is finally taking the plunge and learning how to cook. "Unlike in all of the previous TODAY kitchen interventions, I am actually going to — wait for it — cook," she said, adding that her other cooking segments weren't hands-on, and now she plans to do all the work, like chopping and dicing. We can't wait to watch.