Pete Davidson Is Going To Space Way Sooner Than We Originally Thought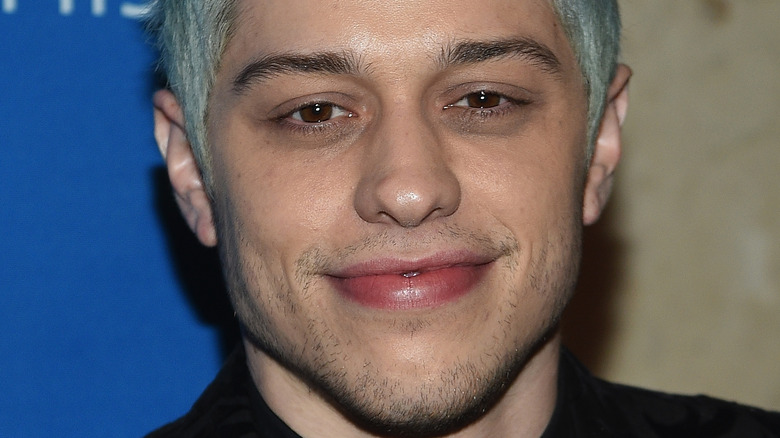 Dimitrios Kambouris/Getty Images
Earlier this month, it was announced that "Saturday Night Live" cast member, and Kim Kardashian's main squeeze, Pete Davidson might actually be jetting off into space with Amazon CEO Jeff Bezos. Now, the confirmation has come down the line, and not only is "The King of Staten Island" star skyrocketing off into the final frontier for sure, but we even have a launch date. 
It was announced today that our lovable "Chad" will blast off with the Blue Origin crew for a space mission, part of the New Shepard program, scheduled for March 23 at 8:30 a.m. from the Blue Origin launch site in West Texas. Fam, double check your calendars, because that's next week. This is the fourth human flight for Bezos' Blue Origin mission, and luckily Davidson won't be alone in the capsule. He'll be joined by five paying passengers, including Party America CEO Marty Allen, University of North Carolina professor Jim Kitchen, the president of Commercial Space Technologies Dr. George Nield, Sharon Hagle, the founder of the nonprofit organization SpaceKids Global, and her husband Marc. Davidson is the "honorary guest," and therefore, his ticket will be comp'd. We should hope; this is the "SNL" sketch "Chad on Mars" come to life!
Pete Davidson's space flight has been in the works since January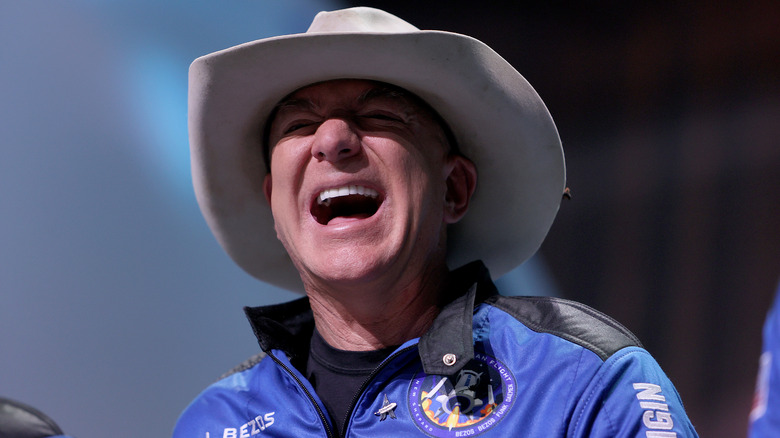 Joe Raedle/Getty Images
This space flight likely isn't happening because Pete Davidson wants to get as far away from the Kim Kardashian and Kanye "Ye" West divorce drama as possible (although we wouldn't blame him, tbh). It's actually been in the works since January, when Davidson had dinner with Amazon and Blue Origin mogul Jeff Bezos. Kardashian joined Davidson for the dinner at Bezos' Los Angeles home, and Page Six reported that the pair hit it off like gangbusters, with a source revealing, "He got on really well with Jeff when they met ... Pete is excited. They haven't signed a contract yet, but it looks like it's going to happen. The details are being finalized."
When Davidson and the crew blast off, they will climb to an altitude higher than 60 miles above the Earth. They will actually experience weightlessness for several minutes. Getting back down to the ground is a complicated dance, where the Blue Origin capsule separates from the rocket, parachuting safely to earth, while the rocket actually lands upright on the landing pad. Davidson will also be using this out-of-this-world opportunity to encourage children to pursue STEM (science, technology, engineering, and math) fields by bringing postcards written by school children up into orbit with him — an initiative launched by the Club for the Future foundation.
Davidson isn't the first high-profile celebrity to go where no one has gone before, though. "Star Trek" living legend William Shatner made headlines in 2021 when he became the oldest person to go into space with Bezos and the Blue Origin crew.