Bella Hadid's Heartbreaking Plastic Surgery Admission Has Fans Furious With Her Mom Yolanda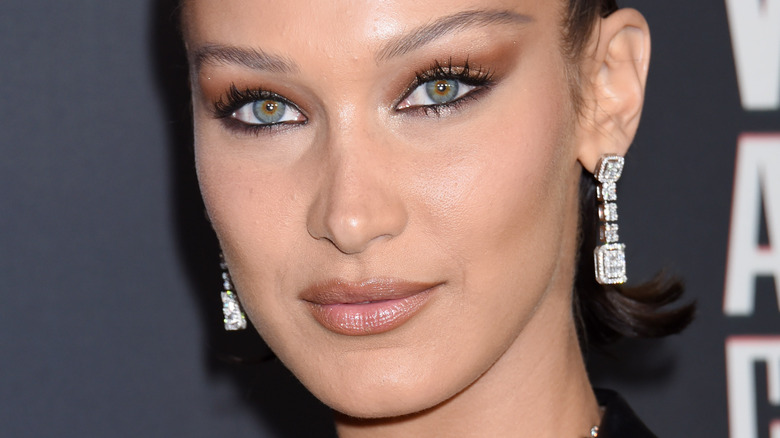 Ga Fullner/Shutterstock
Bella Hadid is one of the most successful models in the world. The 25-year-old, who kicked off her modeling career as a teenager, was named model of the year in 2016 by Models and, as of this writing, has a whopping Instagram following of over 50 million people. 
That isn't to say the road to success has all been a walk in the park. In March 2022, Hadid opened up to Vogue about her struggles with depression and anxiety. "For three years while I was working, I would wake up every morning hysterical, in tears, alone," she shared. "I wouldn't show anybody that. I would go to work, cry at lunch in my little greenroom, finish my day, go to whatever random little hotel I was in for the night, cry again, wake up in the morning, and do the same thing." And on top of struggling with her mental health, Hadid grew up in a family that was very much in the spotlight, with a very famous family. 
Lately, however, certain members of that family have been put on blast. In fact, Hadid's recent admission about her plastic surgery experience as a teenager has upset fans ... a lot. 
Fans slam Yolanda for Bella's nose job as a teenager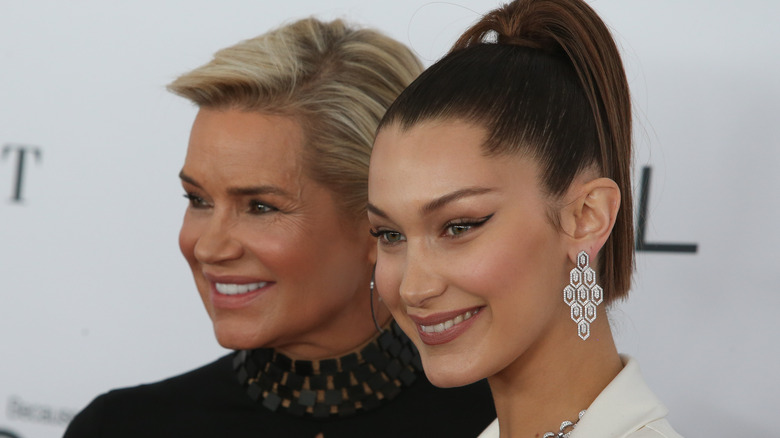 a katz/Shutterstock
In her interview with Vogue, Bella Hadid revealed she underwent a nose job at age 14. However, she ultimately admitted, "I wish I had kept the nose of my ancestors ... I think I would have grown into it." As a result of her statement, fans have bashed her mother, Yolanda Hadid, for allowing Bella to get cosmetic surgery at such a young age. 
One person wrote on Twitter, "Did Yolanda let Bella get a nosejob at 14, or did she get Bella a nosejob at 14?" Another user described feeling "so sad for bella bc she always talks abt how growing up she always felt like a black sheep/outsider in her family while also feeling bad abt herself." The user followed up, "like every 14yo child is gonna be insecure no matter what instead of sending your daughter to a plastic surgeon maybe try being a good parent." Bella herself confirmed her feelings of alienation — telling Victoria Secret's "VS Voices" podcast in January, "I always felt like my voice was never heard growing up" (via Page Six).
Yolanda is no stranger to controversy. In October, she alleged that Zayn Malik, father to daughter Gigi's child, "struck" her during an altercation, per TMZ. Now, Yolanda is under the microscope again — albeit different circumstances — and will have to field some angry fans in the wake of Bella's statement about her nose job.