Josh Peck And Drake Bell's Drama Is Heating Up Once Again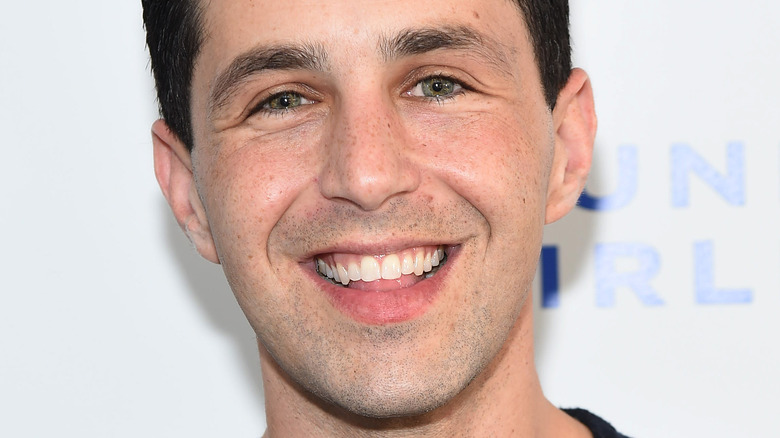 Gary Gershoff/Getty Images
Nickelodeon's 2000's hit tween sitcom, "Drake and Josh," launched the careers of the show's two leads: Drake Bell and Josh Peck. The two young men played the role of goofy stepbrothers who got into wild hijinks together. The show's main themes revolved around how their relationship both grew and struggled due to their opposing personalities. When their sitcom ended in 2007, Bell and Peck never really worked together again, aside from small cameos every once in a while. While Bell pursued a solo music career post-Nickelodeon, Peck went on to marry filmmaker Paige O'Brien and start a family with her.
On March 16, Peck appeared on the "BFFs" podcast with Dave Portnoy and Josh Richards to discuss all things having to do with his life. Of course, he recounted the time when Bell called him out on Twitter for not inviting his former co-star to his wedding. He recalled how the tweets "immediately [caught] fire," and the internet was outraged with Peck because the public had assumed that Peck was being shady towards Bell.
Peck, however, was adamant that this was not the case: "I knew that Drake and I didn't stay in though for the ten years since we had made the show, but no one needed to know that!" And this wasn't the only thing Peck got fired up about during this podcast interview. Peck revealed some information about what happened during the aftermath of Bell's public tantrum about the non-invitation.
Drake Bell's wife calls out Josh Peck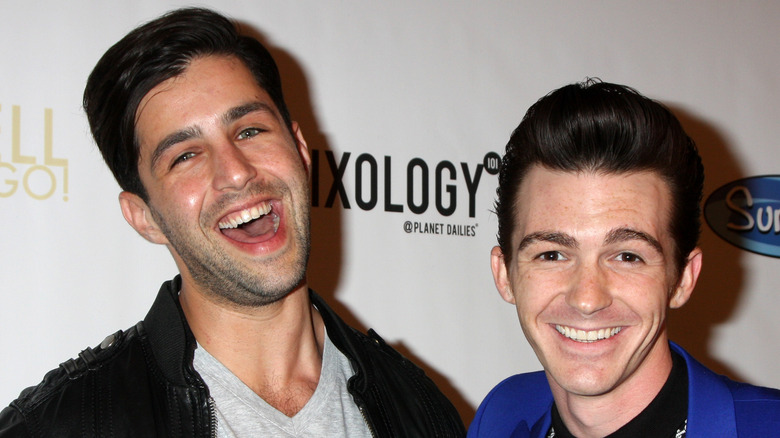 Kathy Hutchins/Shutterstock
Josh Peck disclosed to the "BFFs" podcast that Drake Bell had sent him angry text messages the night before his wedding about him not being invited. In Peck's opinion, Bell's Twitter exposé was so deplorable because there was an unintended victim: Peck's new bride. "I don't care about me, it's whatever, I signed up to be a public person," Peck explained. "But here's my wife, right, who's like getting torn down on the internet ... she's private."
Peck then recalled how the newlyweds' next encounter with Bell was at the 2017 MTV Video Music Awards, where Peck said he pressured Bell to apologize to his wife for the online attacks she received, which Bell agreed to. Peck then claimed this was the last direct interaction that he had with his former costar.
But Bell's wife, Janet, is telling a different side of this story and is accusing Peck of being a liar. "Josh Peck is a total piece of sh*t. I stay quiet until lies happen... Drake was never threatened by Josh....that's actual hilarious. Bro you're not tough," Janet wrote on her Instagram story (via ET Canada). "Also, yea, Drake apologized to your wife because you asked him nicely to. We actually hung out after that. Multiple times." This is true, but does that invalidate the point Peck was making about Bell's actions? Only one thing is for sure: any chance of friendship for Bell and Peck seems slim to none.