Julia Fox Completely Changes Her Tune About Kanye West's Behavior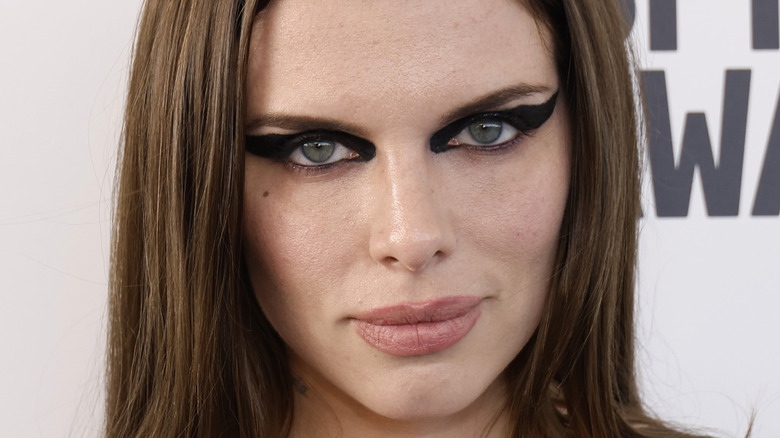 Frazer Harrison/Getty Images
Soon after New Year's Day, it seemed like 2022 belonged to Julia Fox. That's because her name was on the tip of everyone's tongues, thanks to her highly-publicized romance with Kanye "Ye" West. And while their relationship seemingly fizzled out before they could even celebrate Valentine's Day together, Fox made a curious claim about why her romance with Ye was so public. Fox reportedly responded to comments made by Instagram trolls that claimed she only dated the rapper because of his fame. According to Page Six, when a critic wrote, "You talked about the man in the press like you all were married. Just desperate for the attention," Fox snapped back with, "He f***ing wanted me to!!!!"
While their short-lived fling seems to be in the past now, Fox did have some strong words about Ye's behavior towards his estranged wife Kim Kardashian and her boyfriend Pete Davidson. Despite all of Ye's harassing posts on social media — which earned him a 24-hour account suspension on Instagram March 16 — Fox said that Ye "would not hurt a fly," per TMZ. She added, "I just think that's his artistic, creative expression." Well, now it seems like Fox has completely changed her tune about Ye's behavior.
Julia Fox is backtracking on her comments about Ye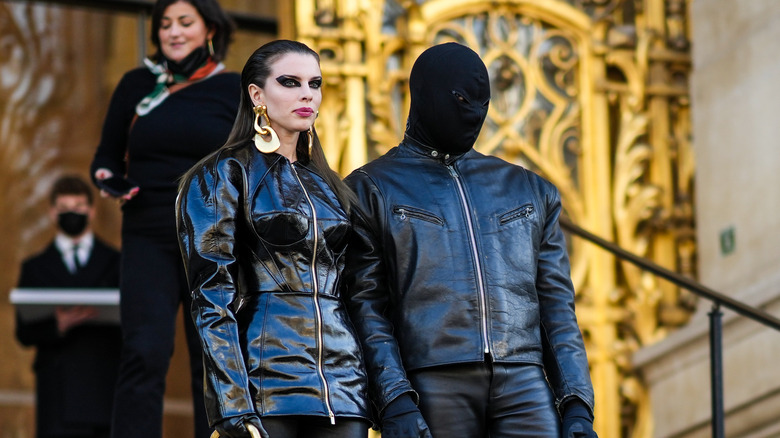 Edward Berthelot/Getty Images
Julia Fox took to her Instagram account in a now-deleted post to explain that her previous comments about Kanye West were probably taken out of context. She claims that she was referring to Ye's music video that depicted Pete Davidson being brutally attacked before getting beheaded and not Ye's Instagram posts about the "Saturday Night Live" comedian. Fox put it this way, per the Daily Mail, "I would like to point out that I had not seen the latest Instagram posts at the time of this video. Believe it or not I have a life and a son, and I don't have google alerts for this man!" Fox also suggested that she's moved past that time with Ye in her life and that she "would like to remain an Indie Queen" out of the mainstream spotlight.
Another person who is trying to move past her time with Ye also happens to be his estranged wife, Kim Kardashian, who has her own strategy for dealing with her ex. On "The Ellen DeGeneres Show," Kim suggested that she's using all of the divorce drama as an opportunity to "grow and learn," sharing, "This was put in my life for a reason." As for Kim's approach to being at odds with Ye, she said she's trying to "learn, move on, and be a good person." Maybe Kim and Fox can compare their Ye notes.