Bob Saget's Family Completely Slams Rumor Swirling About His Health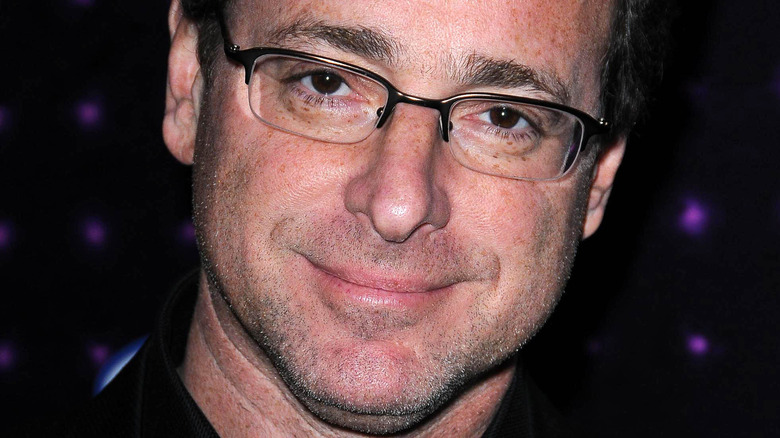 s_bukley/Shutterstock
The exact details surrounding Bob Saget's death have had fans speculating ever since he died on January 9. As fans will know by now, the beloved "Full House" star and comedian died in a Florida hotel while on tour, with the exact details surrounding his final hours remaining somewhat of a mystery. 
In February, police suggested to People that Saget may potentially have fallen after losing in the bathroom and could have hit his head on the hard floor. Not realizing his injuries, it's believed he may have gotten into bed, which is where he died and was found several hours later by hotel staff. Saget's family released a statement about his official cause of death that same month, saying, per CNN, "The authorities have determined that Bob passed from head trauma. They have concluded that he accidentally hit the back of his head on something, thought nothing of it and went to sleep. No drugs or alcohol were involved."
The following month, photos from Saget's hotel room were released, despite Saget's family getting a permanent injunction to prevent the public release of certain documents about his passing. Those images were allowed to be made public as the initial collection was redacted, and the most private were kept just that, according to People. The release of the snaps also brought about a new theory regarding Saget's death that those closest to him are now debunking.
Bog Saget's nearest and dearest hit back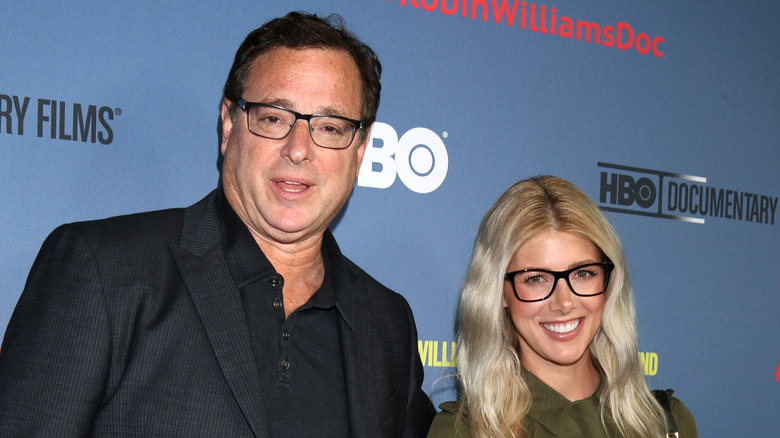 Kathy Hutchins/Shutterstock
As fans of Bob Saget continued to try to piece together what really happened leading up to his death as the hotel room pictures were released, those who came into contact with the star spoke out. Rosalie Cocci, a showrunner at the venue Saget performed at the night before his death, suggested Saget could potentially have been dealing with the effects of long COVID. She reportedly told police he mentioned before the show he was having trouble hearing properly and was supposedly "sick" the day before with a sore throat, according to TMZ.
However, Saget's family and friends have disputed that take. An unnamed friend claimed to TMZ he was his "normal, happy and joking self," and hadn't mentioned feeling sick. His wife, Kelly Rizzo, had reportedly spoken to him on the day of his death and also claimed he at no point mentioned feeling ill or like he was still feeling the side effects of Covid. As fans may already know, Saget tested positive for COVID-19 at the time of his death, as a PCR test was done as part of his autopsy report. The actor had confirmed in December 2019 that he had contracted the virus, per CNN, and tests can continue to show a positive result for weeks after the initial diagnosis.
Rizzo spoke about Saget having COVID on "Good Morning America" on January 20, clarifying that it wasn't "anything serious" and he was doing "great."