Tom Cruise Is Reportedly Embroiled In Drama Over One Of His Biggest Roles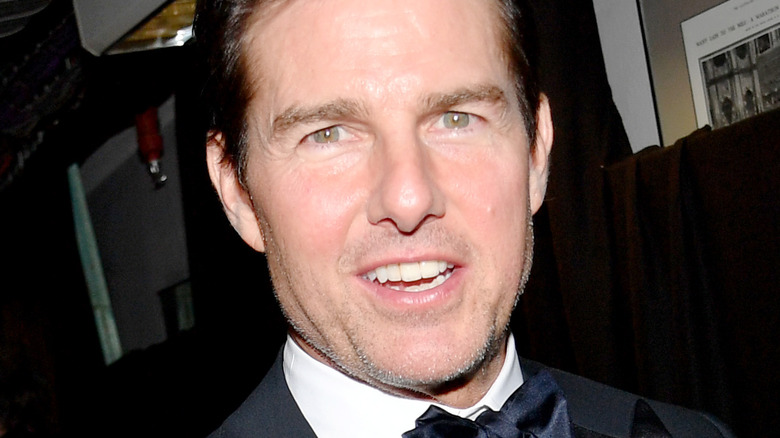 Gareth Cattermole/bfc/Getty Images
Tom Cruise is apparently making his "Mission Impossible" send-off a little bit impossible.
"Mission Impossibles" 7 and 8 may be the last of the series starring Cruise as super-spy Ethan Hunt, as per Variety. The outlet previously reported that the franchise's subsequent two films would "serve as a sendoff for Ethan Hunt" and, according to a quoted insider, function as a "culmination" of the adrenaline-pumping series. After years of jumping off planes, diving off cliffs, and scaling the Burj Khalifa, Cruise will bid goodbye to the long-running espionage series he helped popularize. However, according to reports, the departure is not without complications.
For one, "Mission Impossible 7" ended up costing nearly $300 million due to the COVID-19 pandemic. The production was reportedly stopped and re-started seven separate times. The production was also moved to different locations. Cruise had also allegedly blocked Paramount's plans on producing a "Mission Impossible" TV show after his stint portraying Ethan Hunt is over, per The Hollywood Reporter. This may end the studio's hope to carry over the film series' legacy to the small screen, and it's unclear why Cruise opposed the project. Currently, he is once again in conflict with the company over the next "Mission Impossible" film release.
Tom Cruise opposes the studio's plan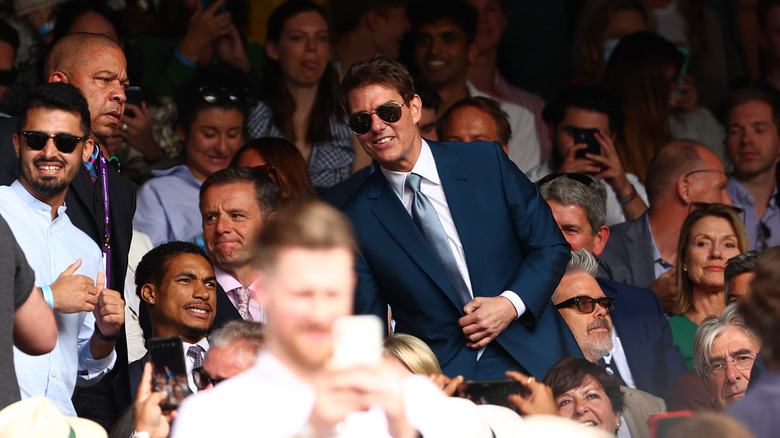 Julian Finney/Getty Images
Tom Cruise does not approve of Paramount's global release plan for "Mission Impossible 7." According to The Hollywood Reporter, the studio is proposing a 45-day theatrical window for the next installment and then bringing it over to Paramount+ for streaming. But Cruise is allegedly not a fan of this strategy and sought a more traditional three-month theatrical release. He reportedly even brought in a lawyer.
"For [Cruise], 45 days is like going day-and-date," a source told the outlet. "He also felt that setting a date when the movie could be seen on the service would discourage people from going to the theater." It was also reported that former Paramount CEO Jim Gianopulos, who was known to take good care of the studio's relationships with actors, tried to reason with Cruise amid a rapidly-changing market. "That was not an easy thing for Jim to have to do," the insider claimed. "Tom is so committed to theatrical."
It's not shocking that Cruise may oppose a shortened theatrical release, given that he's one of the last few actors in the industry enjoying a "first dollar" gross, which, according to The Wall Street Journal, guarantees the star bonuses even after goals had been reached. Most modern actors typically only rake in bonuses after the film has turned in a massive profit, but for a major star like Cruise, they get a significant cut of the box office earnings regardless of how well a film does.