Brandi Glanville's Famous Insult Affected Lisa Rinna More Than We Thought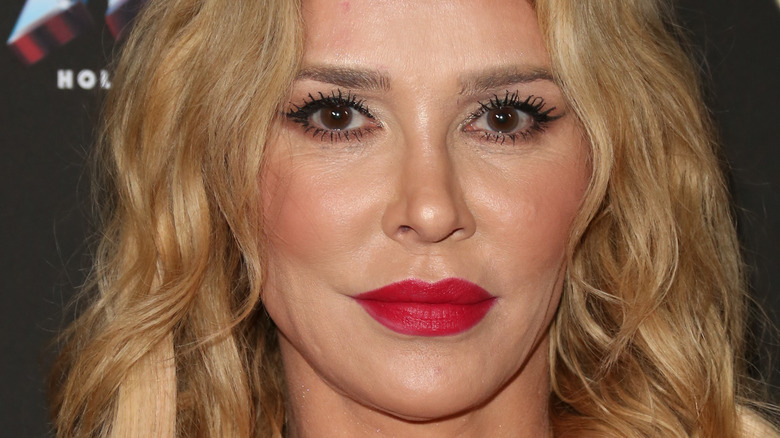 Paul Archuleta/Getty Images
Like many former "The Real Housewives of Beverly Hills" stars, you may recognize Brandi Glanville for her off-screen feuds as well as her on-screen antics. Her bitter battle with her ex-husband Eddie Cibrian's wife LeAnn Rimes has been well documented over the years. Former "Real Housewives of Miami" star Joanna Krupa's defamation lawsuit against Brandi forced her to make a public apology. Krupa, a former model, sued Brandi for slander. 
If that weren't enough, Brandi caused a lot of drama when she suggested that she and former "Real Housewives of Beverly Hills" star Denise Richards had an intimate affair. There were even some reports that Brandi purposefully brought up their alleged tryst as a way to get back on the show. Brandi denied the claims by telling Us Weekly in 2020, "If I was just doing it to make a splash, why would I not have done it last season? Then they would have brought me back full-time this season because they would have had a giant full f***ing storyline."
There's no doubt that Brandi makes for exciting television, but it's her famous barbs aimed at 'RHOBH" and "Days of Our Lives" star Lisa Rinna that still sting, even today. Lisa says that Brandi's words affected her more than anyone had previously realized.
Brandi Glanville insulted Lisa Rinna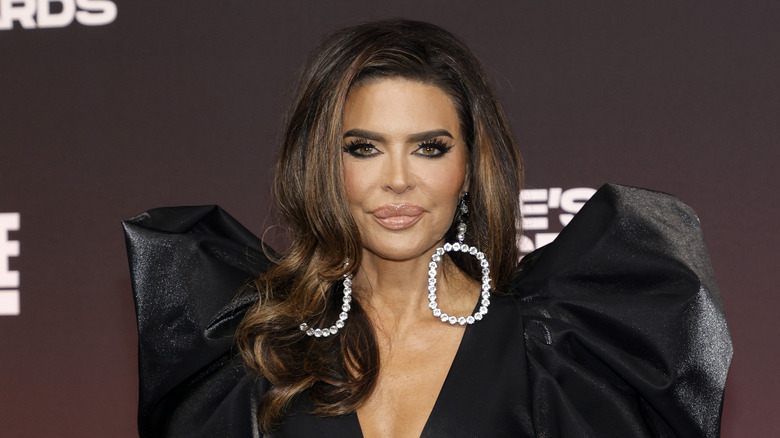 Amy Sussman/Getty Images
Brandi Glanville kicked off a war of words with Lisa Rinna in a 2016 episode of "The Real Housewives of Beverly Hills." Brandi said, according to Bravo TV, "I think that wig glue is going to [Lisa Rinna's] brain, and she needs to check herself." 
Brandi also told Lisa during a reunion special that she's had "the same hairdo for 20 years," as per People. Then Brandi seemed to attack Lisa's hair choices in 2017 when she tweeted, "@lisarinna I do not think of u or refer to u & trust me when I leave this world I will be known for more than an eating disorder & a BAD wig."  Lisa says that it was Brandi's reunion comments and all of the insults about her hair that prompted her to experiment with her hairstyle. During their Season 5 reunion, Lisa even admitted, "It was really that. I've had the same hair for 20 years or whatever Brandi said. Now it's 25, 30 at this point! But yeah ... it was Brandi. I don't even need to give credit to her, she'll take it forever!"
Despite all of the hair talk, Lisa says that her line of wigs actually gives her a boost of self-confidence that even the most real housewife may sometimes need. She said, "The wigs do that! They instantly make me feel better." Sure, Brandi probably didn't plan for her insults to have a positive effect on Lisa, but we love how Lisa turned the drama around.