Why Jessica Biel And Justin Timberlake's Zodiac Signs Don't Match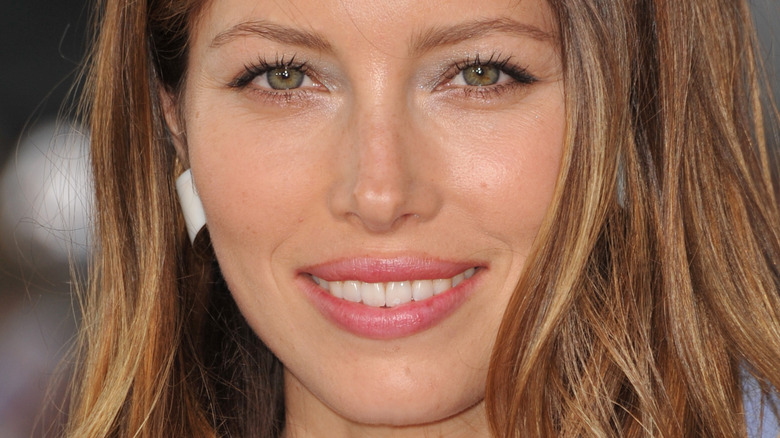 Featureflash Photo Agency/Shutterstock
Hollywood A-listers and the rest of us might not always have much in common, but there is one consistently contentious topic that has the ability to ruffle nearly everyone's feathers. That is astrology and, more specifically, whether or not zodiac signs really have the ability to dictate our personalities, decision-making, and relationships.
Some celebrities, like "The Fault In Our Stars" actor Shailene Woodley, have reported experiencing major life shifts in accordance with the planets, per Bustle, and are known for personifying their signs. Others, meanwhile, have vetoed the idea altogether, and are widely known to be nothing like their zodiac charts would predict.
It's no surprise, then, that many a celebrity has found themselves in a relationship with an incompatible zodiac sign — or that, despite all the odds, they've managed to stay in the relationship, long-term. Jessica Biel and Justin Timberlake are just one example of such a pairing. But has their astrological incompatibility had an effect on their marriage?
Jessica Biel and Justin Timberlake may not have clashing zodiacs, after all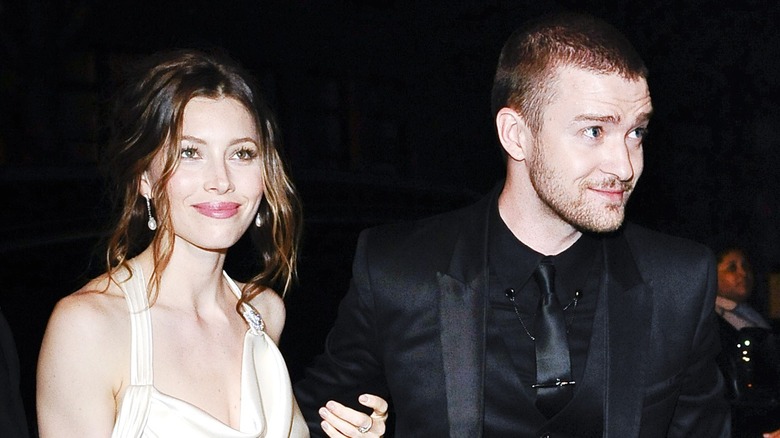 Everett Collection/Shutterstock
Given Jessica Biel is a Pisces and Justin Timberlake, an Aquarius, it might not come as a shock that their relationship has been scrutinized by the more astrologically-aware among us. In fact, in light of Timberlake's 2019 rumored cheating scandal, Women's Health consulted astrologer Janelle Belgrave to hear if the situation could be chalked up to the stars in any way.
However, while Belgrave explained that at the time of the scandal, the planets led to more "compulsive" behavior from Timberlake, possibly paving the way for his holding hands with his "Palmer" cast mate, Alisha Wainwright, per The Sun, she also pointed out that not everything is out of sync between these lovebirds, after all — and a prior report on their compatibility by Elite Daily seems to agree!
Both Belgrave and Elite Daily concurred that even if the couple's moon and sun signs present some issues in terms of compatibility, their rising signs make up for it all. With Biel's and Timberlake's rising signs in Sagittarius and Leo, respectively, the two make a match so compelling it seems to balance out everything else.
Jessica Biel and Justin Timberlake's love eclipses any astrological incompatibility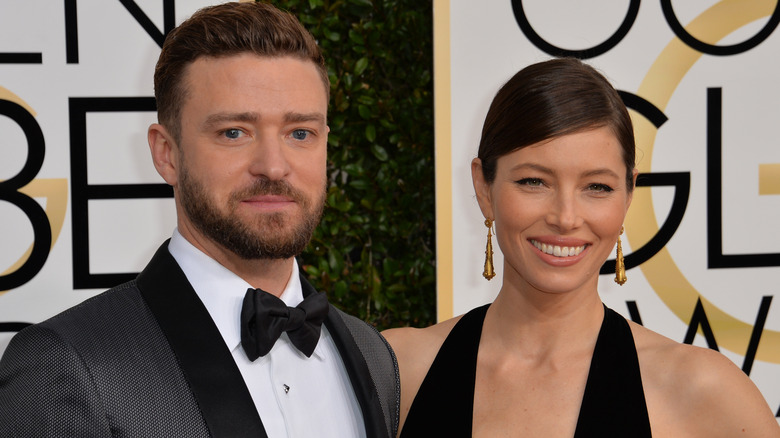 Featureflash Photo Agency/Shutterstock
Even if every aspect of Jessica Biel and Justin Timberlake's astrological reading did point to incompatibility between the two, we have a feeling that the A-list couple would find a way to make it work. After all, they've certainly worked through their issues in the past.
Per Us Weekly, Biel and Timberlake first made headlines as a couple in 2007, and spent four years together before going their separate ways. According to People, a source close to the pair said the split came as a result of the stars wanting "different things in life," but shortly after the breakup, Timberlake told Vanity Fair that, even if they weren't together, Biel remained "the most special person" in his life. In a timeline of their relationship, Glamour reports that the time apart was short-lived, and after reconciling mere months later, the two were engaged by the end of 2011 — and the rest is history. Today, Biel and Timberlake are married with two children, sons Silas and Phineas.
So, were the stars wrong about this couple's compatibility, or are their rising signs simply powerful enough to overcome the rest of their charts? It seems this is one love story that will remain something of a beautiful mystery.