How Much Money Did Ewan McGregor Lose In His Messy Divorce?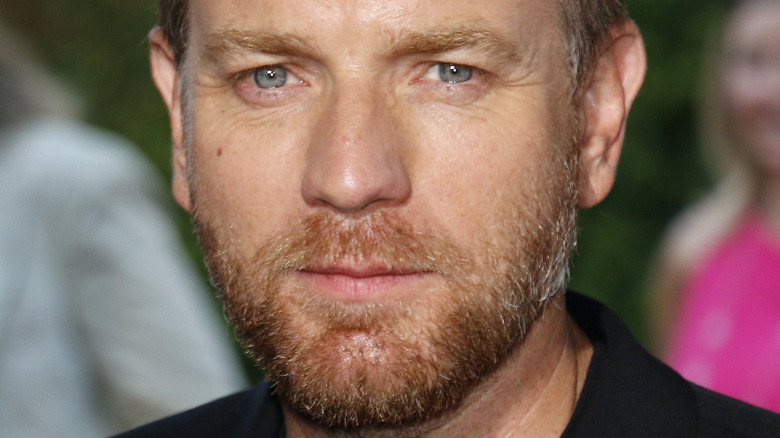 Tinseltown/Shutterstock
Ewan McGregor's divorce wasn't exactly amicable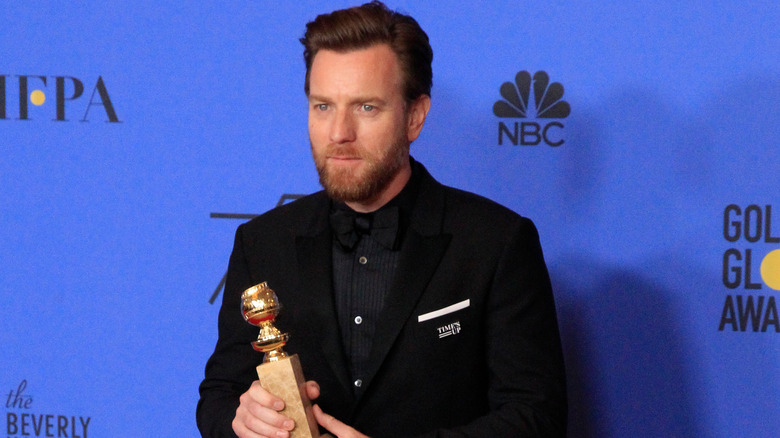 Kathy Hutchins/Shutterstock
Ewan McGregor has never publicly spoken about his divorce. In fact, per E! News, the actor thanked his then-estranged wife in his 2018 Golden Globes acceptance speech, acknowledging her for having "always stood by me for 22 years." However, the shout out was not particularly well-received by his family and brought to light the more acrimonious nature of their split.
Given that McGregor also thanked his current partner in the speech, "Fargo" co-star Mary Elizabeth Winstead — who he had previously been photographed kissing prior to his divorce — it's hardly a shock that Eve Mavrakis was not completely impressed. Rather, she told a Daily Mail reporter that she "did not like his speech." When pressed for why that was the case, she simply added, "For the same reasons you are here asking me about it. I am not going to say any more."
McGregor's daughter Clara was somewhat less subtle in her approach and, per People, took to Instagram months later to deem Winstead "a piece of trash." According to E! News, after another Instagram user urged her to understand that it took two people to "undo this marriage," she doubled down, replying, "Yup it took two!! Mary & my father."
After Ewan McGregor's expensive divorce, it seems everything turned out for the best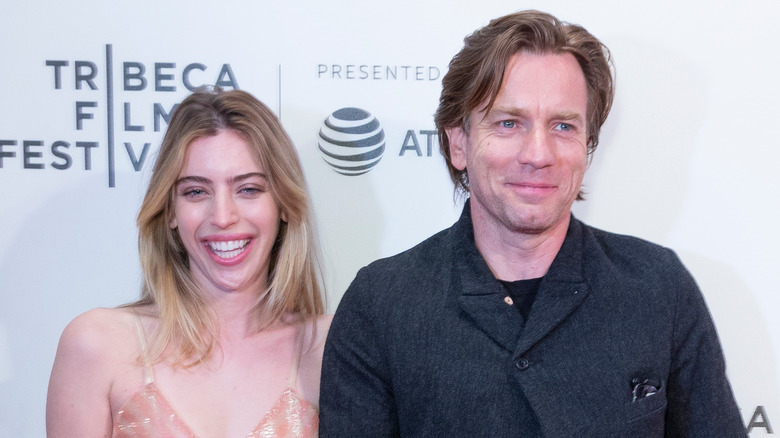 lev radin/Shutterstock
In light of the tumult surrounding Ewan McGregor and Eve Mavrakis' split, it's hardly a shock that it came with a hefty price tag for the star. Us Weekly reported in August 2020 that, after a three-year process, the former couple agreed to split McGregor's royalties from any projects that took place during their marriage. That meant Mavrakis walked away with half the royalties from "Star Wars" and "Beauty and the Beast," among others, as well as both child ($14,934 per month) and spousal ($35,868 per month) support, and their $6.62 million Los Angeles home.
Mavrakis was also given five of the couple's vehicles, though, luckily for the car-obsessed actor previously covered by the "Top Gear" website for his passion, McGregor was able to hold on to the remaining 30.
Despite the massive cost and turbulence of the split early on, it appears all's well that ends well, and the former couple — and their children — are now at peace with the new dynamic. Clara McGregor has even revealed, via The Times, that she was sorry for the words she said in anger, and told Grazia that everything has worked out for the best, especially now that she has a younger half-brother, who she calls "the greatest gift." And as for Mavrakis, she has continued to stay mum on the divorce — and with the impressive payout she received, it's not hard to understand why!