Aaron Carter Sparks Dating Rumors With Porcelain Black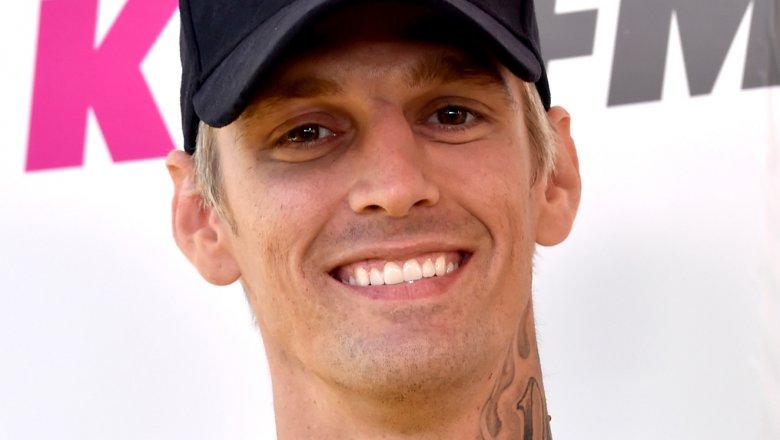 Getty Images
Aaron Carter seems to be loving the single life.    
Only two weeks after calling it quits with girlfriend Madison Parker, the "Sooner or Later" singer took to social media late Thursday, Aug. 17, 2017, to document a night out on the town with singer Porcelain Black.
"Headed to @NobuWorldwide with one of my closest friends we've [known] each other 17 years @PorcelainBlack," Carter tweeted, complete with a shrugging emoji. The 29-year-old, who recently came out as bisexual, later took to Instagram to share an intimate snapshot of the two, which shows Carter kissing the 31-year-old musician on the cheek. 
"A1 since day1," he wrote in the caption.
As Entertainment Tonight documented, Carter's fans couldn't help but notice how sweet the longtime friends looked together. "Aaron, nice to see you this relaxed and happy," one fan wrote. "You never know, maybe she's the one special lady for you?" 
As Nicki Swift previously reported, Carter does seem open to courting a new love despite his recent split. The former child star couldn't help but flirt with actress Chloë Grace Moretz after the 20-year-old revealed her childhood crush in an interview with Variety on Tuesday, Aug. 8. 
"When I was 4 years old, I thought Aaron Carter was so cool," the Kick-Ass star revealed. "My friend — when we were both little babies back in Georgia — she liked Aaron Carter, too, and we used to fight over who would get Aaron Carter one day." 
She then added, "Who knows? Maybe we'll meet."
In response, Carter retweeted the clip and wrote, "Hey @ChloeGMoretz – let's set up a date. The crush is mutual," adding a heart eyes emoji.
Hey @ChloeGMoretz – let's set up a date. The crush is mutual. 😍 https://t.co/7iYrXFjAVl

— Aaron Carter (@aaroncarter) August 9, 2017
The "Fool's Gold" singer has endured a difficult summer to say the least, considering his arrest for an alleged DUI, recent body shaming comments, a new feud with his Backstreet Boy brother Nick, and a breakup after coming out as bisexual.
So, whether Carter and Porcelain Black turn out to be just friends or something more, we're just happy to see Carter smiling again!