Will Smith's Change Of Heart On His Chris Rock Slap Sparks Fierce Debate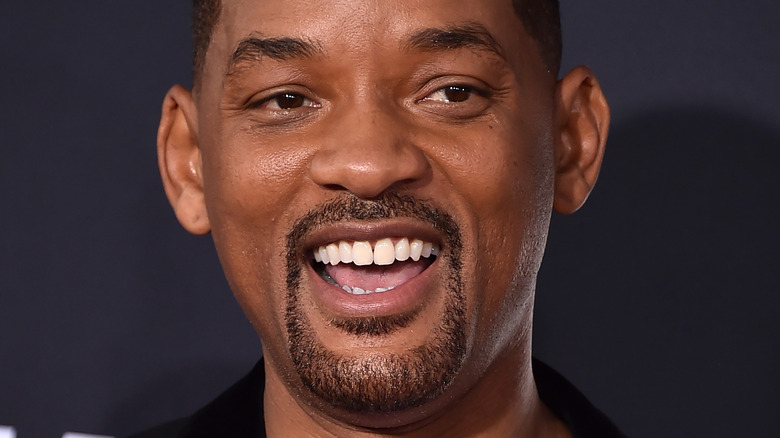 DFree/Shutterstock
The 2022 Oscars were one for the books. Amy Schumer, Regina Hall, and Wanda Sykes hosted what started out as light-hearted and star-studded event, until things took a very awkward and cringe-worthy turn. The trio of hosts poked fun at many of the guests in attendance throughout the evening, and when it was Chris Rock's turn to present an award, he didn't skip a beat. But when it came time for Rock to crack a joke about Smith's wife, Jada Pinkett Smith — quipping that she got cast in the next "G.I. Jane" movie — it didn't sit well with her husband. 
The "King Richard" star stormed on stage and smacked Rock across the face before heading back to his seat and yelling at Rock to keep his wife's name out of his "f***ing mouth." Only moments later, Will won the Best Actor award for his work in "King Richard," and gave an emotional speech. "​In this time in my life, at this moment, I am overwhelmed by what God is calling on me to do and be in this world," he said, per People. "I'm being called on in my life to love people and to protect people and to be a river to my people." While Will sort of explained his actions, he never actually mentioned Rock's name.
Many celebrities like Tiffany Haddish have stood in support of Will, while several others have taken to social media to share their thoughts on Smith's startling behavior. And now, Will himself has finally weighed in.
Will Smith apologizes to Chris Rock via Instagram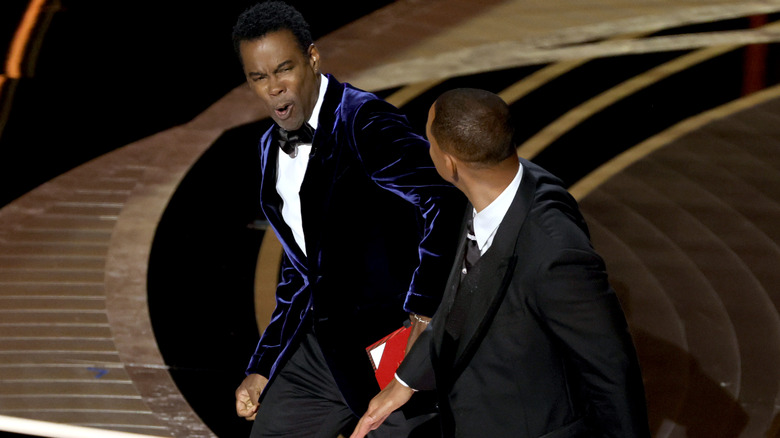 Neilson Barnard/Getty Images
Will Smith is accepting responsibility for his controversial behavior at the Oscars. The actor took to Instagram on March 28 to share a lengthy apology, writing, "Violence in all of its forms is poisonous and destructive. My behavior at last night's Academy Awards was unacceptable and inexcusable. Jokes at my expense are a part of the job, but a joke about Jada's medical condition was too much for me to bear, and I reacted emotionally." He continued, "​​I would like to publicly apologize to you, Chris. I was out of line and I was wrong. I am embarrassed and my actions were not indicative of the man I want to be. There is no place for violence in a world of love and kindness." 
The Oscar winner also made sure to apologize to the Academy and his "King Richard" family for staining "what has been an otherwise gorgeous journey." Smith appeared to disable the comments to prevent fans from sharing their thoughts, although many spoke out on Twitter, arguing the "I'm sorry" felt forced, claiming it was only in response to the Academy launching a "formal review" into the slap heard around the world.
"We all know HE didn't apologize... his publicists did," one person argued, while another said, "Right after the Academy said they're investigating the incident. Shocking. His publicist apologized. Not Will lol." However, others felt it was genuine. It takes a lot to say when you were wrong," the user said. "I do believe he is ashamed of what he did."