Zoe Kravitz's Blunt Take On The Will Smith Slap Has Fans In Meltdown Mode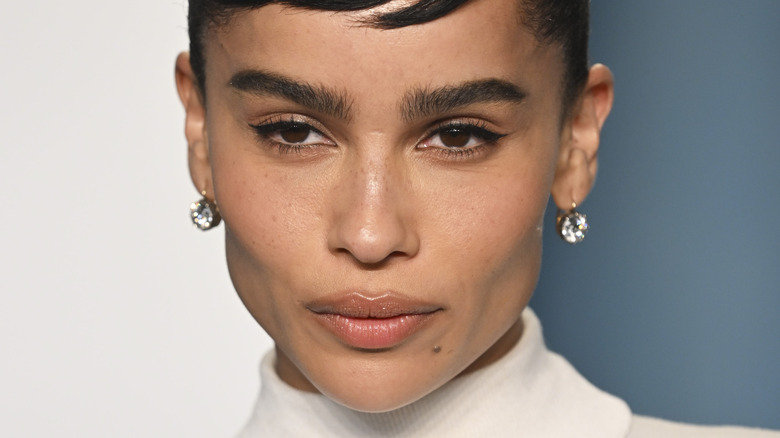 Karwai Tang/Getty Images
Hollywood seems to be already moving on from the whole Will Smith and Chris Rock Oscars debacle, but Zoe Kravitz isn't there yet. The "The Batman" star took to Instagram to express her contempt for Smith, who slapped Rock across the face on the 2022 Oscars stage after the comedian made a joke about his wife, Jada Pinkett-Smith.
While Kravitz didn't mention any names, it was clear who she was pertaining to, given her scathing Instagram captions. "Here's a picture of my dress at the show where we are apparently assaulting people on stage now," she wrote, along with a photo of the gown she wore to the awards show. She also shared a picture of what she wore to the after-party, and this time around, she alluded to Smith dropping the F-bomb on live television. "And here is a picture of my dress at the party after the award show -where we are apparently screaming profanities and assaulting people on stage now," Kravitz wrote.
It's clear that Kravitz is not supportive of Smith's behavior, but her being vocal about it drew mixed reactions from people online.
The internet switched up on Zoe Kravitz after her statement about Will Smith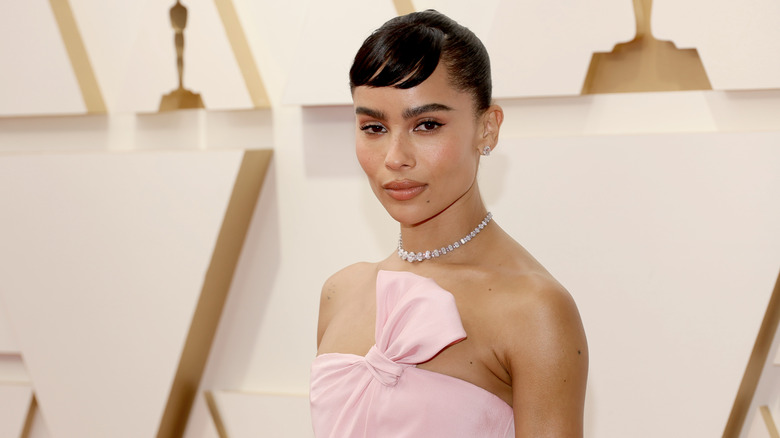 Mike Coppola/Getty Images
It's safe to say that the Will Smith and Chris Rock situation had been nothing but divisive, and that Zoe Kravitz has waded into it, many people on the internet are furious. "You don't support him defending his wife?" one fan asked on Instagram, to which she responded, "nope."
It didn't take long before people switched up on the internet darling, to the point that some even accused her of grooming Jaden Smith and called out her friendship with designer Alexander Wang, who had been accused of sexual assault in 2020. "zoe kravitz supports known abuser alexander wang, made predatory comments about 14 year old jaden and dated ezra miller when they were 17-18 and she was 20+ but wants to speak about will and draw the line at a slap," one fan said. "Zoe Kravitz should have kept quiet, now she's being outed as a predator, previously being in a relationship with a domestic abuser and being besties with a sexual predator. What a time to be alive. Pots calling kettles, logs in eyes," said another.
People were presumably referring to a 2013 V Magazine interview (via JustJared), where Kravitz said, "There were moments that I was hanging out with Jaden and thinking, I can't believe you're 14, I have to check myself, like what I say to you... [H]e's so handsome, I was always like, 'When you're older, you know, we'll hangout...' Nope, that's inappropriate, you're 14." The actor has yet to address the backlash to the resurfaced comments.