OJ Simpson's Opinion On The Oscars Slap Don't Bode Well For Will Smith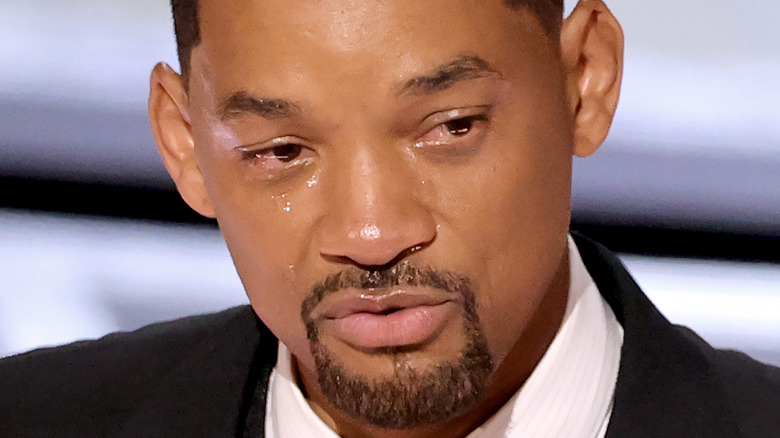 Neilson Barnard/Getty Images
It's safe to say that the infamous Will Smith and Chris Rock alteration that had happened on the 2022 Oscars stage shook the world — so much so that everyone had offered their respective takes on the matter.
Celebrities, of course, offered up their two cents, and just like the general public, they have opposing views. For starters, "Home Improvement" star Tim Allen sided with Rock, saying that hitting a comedian should not be tolerated. "It's not ok to come up on stage and hit a dude cause you don't like the humor. It's not ok at a Comedy Club, concert hall or hosting some cheeseball award show," he tweeted. Stephen Colbert also thought that Smith shouldn't have assaulted Rock. "Will Smith was offended by the joke and wanted to stand up for his wife. Fine. Challenge Chris to a duel or, if you really want to hurt a comedian, don't laugh," he said on his show.
There are also some who came to Smith's defense, like Tiffany Haddish, who said that the incident was "the most beautiful thing I've ever seen" and that Smith's actions restored her faith in men. "When I saw a Black man stand up for his wife, that meant so much to me," she told People. "It made me believe that there are still men out there that love and care about their women, their wives." However, there are also other people who showed support for Smith, but not exactly in a way that would uplift the actor.
O.J. Simpson said he can relate to Will Smith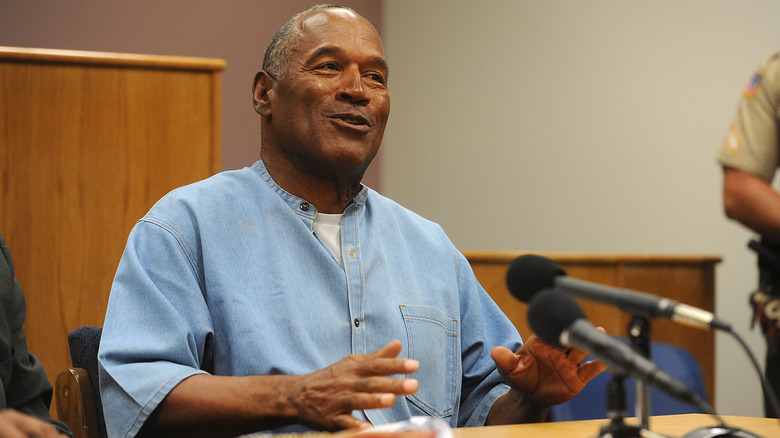 O.J. Simpson made sure to not miss all the action and weighed in on the Will Smith and Chris Rock situation. He said that he understood Smith's motivation, and compared his situation to the Oscar winner's. Of course, Simpson was found responsible for murdering his ex-wife Nicole Brown Simpson and her ex, Ron Goldman, in a civil trial — though he was acquitted in the criminal trial.
The former football player took to Twitter to share his thoughts, saying that many people had been asking. "It was unfortunate. I think Will was wrong," he said, but with a caveat. "Look, I understood the feeling. In my life, I've been through a lot of crap, and I was raising two young kids, and every comedian in the country had an O.J. routine, and don't think I wouldn't wanna slap a couple of those guys... But it's humor. I didn't think [the joke] was all that egregious." Simpson also said that if he had done what Smith had done, he would have gotten "life without" parole.
Meanwhile, Smith already admitted to his wrongdoings and offered his apology to everyone, including Rock. "I would like to publicly apologize to you, Chris. I was out of line and I was wrong. I am embarrassed and my actions were not indicative of the man I want to be," the "King Richard" star wrote on Instagram. "Violence in all of its forms is poisonous and destructive. My behavior at last night's Academy Awards was unacceptable and inexcusable.