Who Is Ariana DeBose's Girlfriend?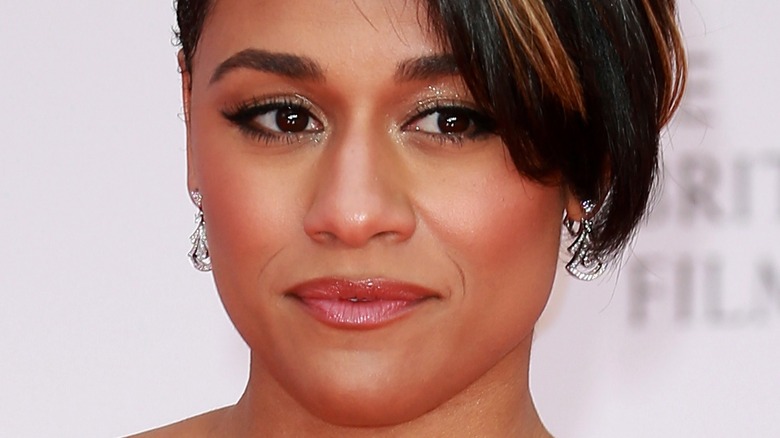 Cubankite/Shutterstock
While much of the chatter surrounding the 2022 Academy Awards is centered on Will Smith's attack on Chris Rock, the incident quickly dubbed "the slap heard around the world," that's not to say there weren't countless other standout moments from the event. Quite the contrary, from the selection of three women – Regina Hall, Wanda Sykes and Amy Schumer – as hosts for the very first time in Oscars history to their tongue-in-cheek monologue about the continued gender wage gap and the noteworthy LGBTQ+ representation, this year's awards didn't shy away from making an impact.
The 94th Academy Awards also stood out for the historic win by Ariana DeBose for best supporting actress in her role as Anita in "West Side Story." As The Guardian pointed out, DeBose is the very first queer Latina actor to have won the award, and her speech made a point of encouraging anyone "who [has] ever questioned your identity ever" to go for their dreams, because, "there is indeed a place for us."
On top of the cultural significance of the moment, however, DeBose also used her speech to share a sweet shout-out to "my love, Sue," for her continued support of her career — prompting many a fan to ask, just who is Ariana DeBose's love?
Sue Makkoo has an impressive career of her own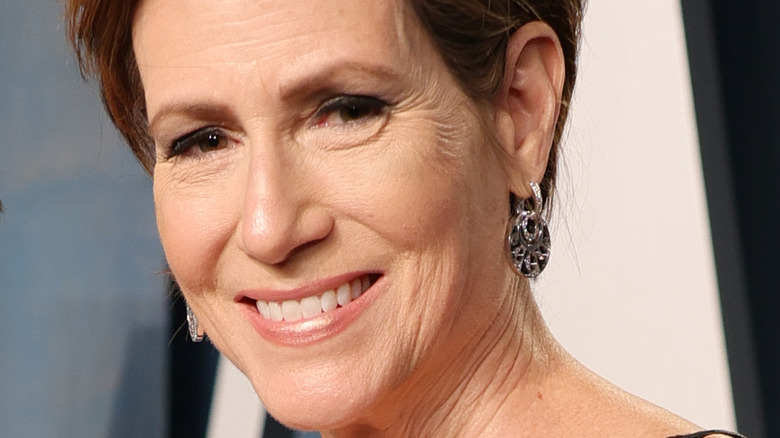 Rich Fury/vf22/Getty Images
Sue Makkoo may have gotten some buzz thanks to an Oscars shout out from Ariana DeBose, but that's not to say she doesn't already hold a ton of clout in her own area of expertise. Far from it, Makkoo is a big name in Broadway circles, and has been for years. Per her self-titled professional website, she's had success as both a costume director and designer for more than two decades — an achievement that has seen her taken on as a faculty member at Manhattan School of Music, where she lectures in technical theater and costume design. 
In light of Makkoo's impressive pedigree in theater, it's no surprise that she and DeBose first met while working on the same production. Per PureWow, the couple first met on a Broadway production, "Summer: The Donna Summer Musical." DeBose played the titular character, Donna Summer, during her disco era, and Makkoo served in the show's costume department. 
As for how their romance began, that's still under wraps — but with both parties in the business of bringing stories to life, we have no doubts that it was nothing short of a fairytale.
These lovebirds are the poster couple for a supportive relationship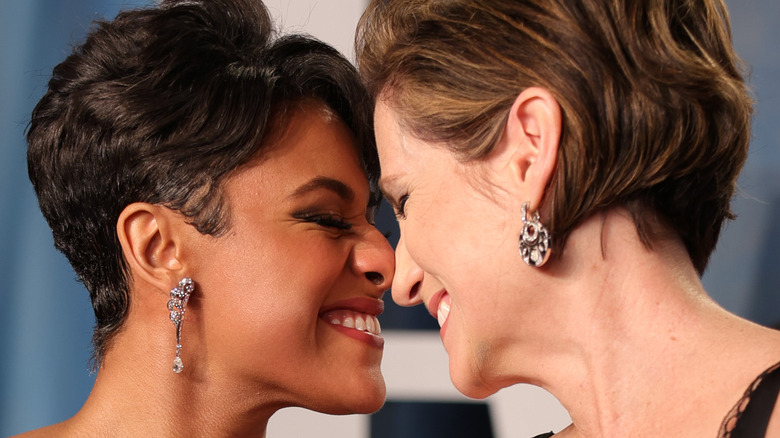 Rich Fury/vf22/Getty Images
Given that Ariana DeBose and Sue Makkoo met at work, it only makes sense that the supportiveness in this relationship goes both ways. In fact, while Makkoo has recently been DeBose's cheerleader throughout the awards season, DeBose has long championed Makkoo's design expertise. In 2021, she gushed to home decor publication MyDomaine about the country cottage Makkoo not only restored, but transformed — and which the couple now shares. "This beautiful home was dilapidated when Sue first found it, and she did a lot of renovations herself," DeBose beamed at the time.
DeBose and Makkoo seem to epitomize the very essence of a supportive relationship. From DeBose gushing over the designer's creativity to Makkoo taking to Instagram to share her pride at DeBose's accolades, it's clear that these two have got each other's backs, every step of the way. We can't wait to see more of these two lovebirds!